Use stickers and emojis carefully.🤘 🤙 👌 👁 ۔|| 20% beneficiary to steemit-pak||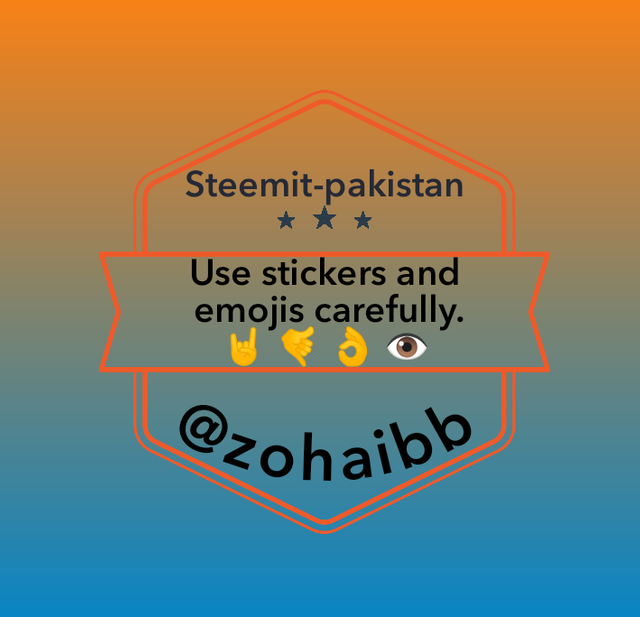 Use stickers and emojis carefully. ۔
There are all kinds of stickers in the world of net including Facebook Messenger or WhatsApp. We are using these stickers without understanding their meaning. Using some stickers and emojis as a Muslim is reprehensible and sometimes a sin. We use stickers or emojis from time to time without knowing it, but after knowing these things, you have not used such sticker emojis anywhere (this is a test for us).
🤘 🤙 👌 👁
These are the alumni symbols of the Antichrist's companions. You have to avoid it so that you do not become part of the antichrist's team
👿۔ 👹 ۔👹
This Jewish organization is a symbol of the Illuminati, the symbol of Satan "Lucifer". Don't use the word lol because its full form is "Lucifer is our master" or "Satan is our master Lucifer".
♀️۔ 🧖
It is a symbol of the god of the disbelievers and polytheists.
👩 👦 👧 👩 👩۔ 👧
This substance is a symbol of homosexuality.
۔👨👨👨👦👦👨👨
This man is a symbol of homosexuality.
👩❤️💋 ۔۔ 👨❤️💋
It is a symbol of male and female homosexuality, a kiss on the lips.
۔💏 💏
This is very unfortunate and is the name of cooperation in spreading pornography.
۔❄️ ☃️ ⛄🌨️🎄 ❄️☃️⛄ 🌨️ 🎄
It is a symbol of Christian Christmas.
۔ 🙌 👐 🙌 👐
It is a symbol of prayer for non-Muslims.
۔🕉️ ☸️ ✡️ 🔯 ✝️ ☮️ ☦️
This is a sign of infidel polytheistic religions.
🐷
This is the shape of a pig.
In Islam, it is not permissible to use these symbols as metaphors for anyone else.
May Allah give us the correct understanding. Amen
Facebook has created new backgrounds that promote the Jewish hexagonal star. Also, the background with nine candles is round. People are using all these new backgrounds without thinking.
۔🕎✡️🔯♍️🕉⚛️🕉
Please be sure to check out any emojis or any signs you like before using them. The creators of these emojis and symbols have based them on such vain ideas that even a humble Muslim cannot imagine using them. Spread the word so that everyone knows it and refrains from doing so.

| Name | Description |
| --- | --- |
| My Mobile | Infinx Hot10 |
| Location | Pakistan |
| Photographer | @zohaibb |

Regards


SPEACIAL THANKS
Mentioned especially
@haidermehdi
@vvarishayy
@event-horizon
@hassanabid
@steemit-pak