My First Delegation to @steemit-pak by @s-m-mubashir
Assalam o Alaikum Steemians! I hope all of you are doing great and amazing. Today, I will be delegating for the first time to
@steemit-pak
and I will keep on delegating in the future too!
STEP 01
Firstly, I had about 300 Steem Power of my account as you can see in the attached picture.


STEP 02
I have decided to delegate 50 SP and the first thing I need to do is go to steemworld.org and log in with my account. Then, I navigated to the Delegations Tab and clicked on Delegate.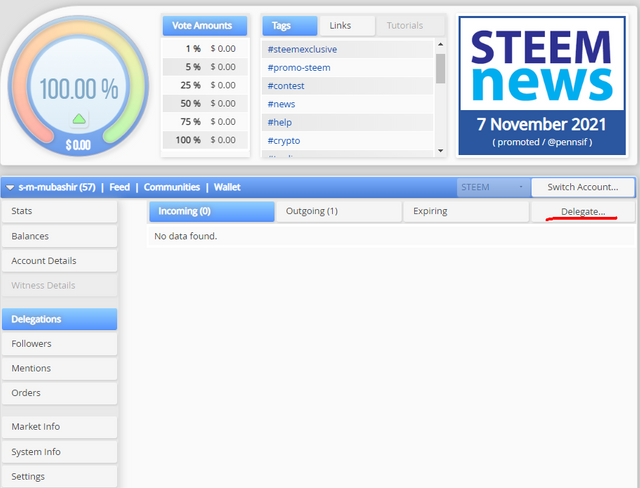 STEP 03
The last left to do was just select the account to which I wanted to delegate to i.e @steemit-pak and enter the amount which in my case is 50.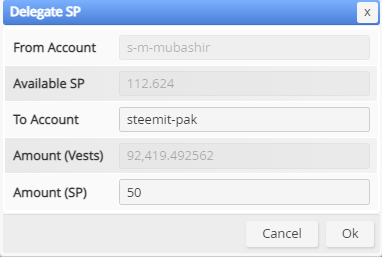 STEP 04
And then, it asks for your confirmation and your Private Active Key. After that, you are done and so am I, and I have successfully delegated 50 SP to @steemit-pak. ^_^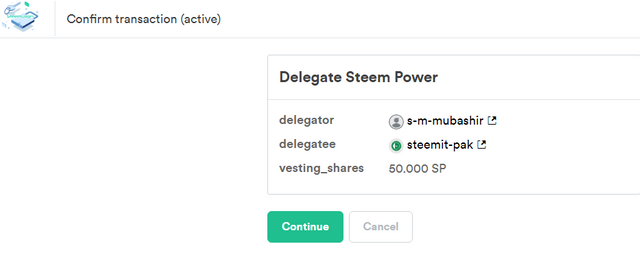 That was my first delegation, InshaAllah I will continue to delegate to this community. Many thanks to the community's admins and moderators for everything they do to make this community better and better:
@steemit-pak
@vvarishayy
@haidermehdi
@event-horizon
@hassanabid
Link to my Achievement 1: Achievment1



Subscribe STEEMIT PAKISTAN
Quick Delegation Links To earn delegation rewards