Club100 || The Diary Game || Celebrated my brother's birthday || 10% beneficiaries to @steemit-pak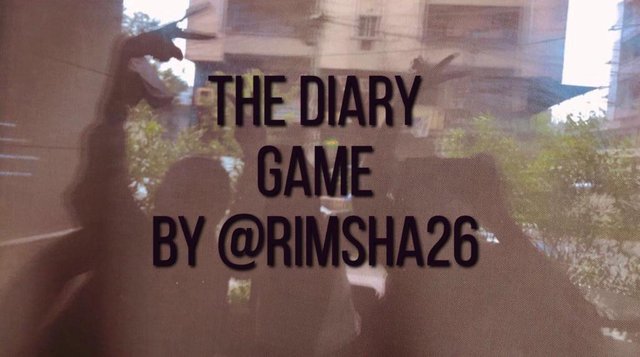 Assalam O Alaikum Everyone!
---
I hope all of you all doing great. So winters are almost in its last days and to be very honest this year we being karachities have witnessed the coldest days. :D And I guess good weathers are always fun when you enjoy them not alone but with family. Last week my brother turned 21 and we thought to celebrate it in a restaurant . I ordered cake from kababjees bakers. They have got the best cakes after pie in the sky. Their online service too is extremely good like they follow the instruction. They never disappoints you. Highly recommended!
---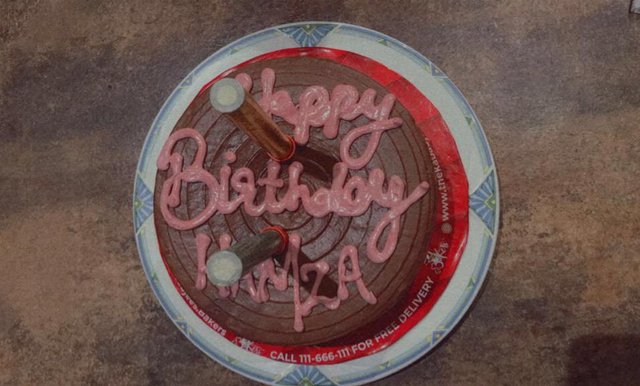 ---
For my brother's birthday we went to a near by restaurants. It was one of the best restaurants here in Karachi. The ambiance is so good and so is the environment. The staff there is so cooperative and nice. Anyways, we went there with my pupho's family. So, we were almost 14 members in total lol. Good food and favorite people is equal perfect night.
Attaching a beautiful picture that my brother took.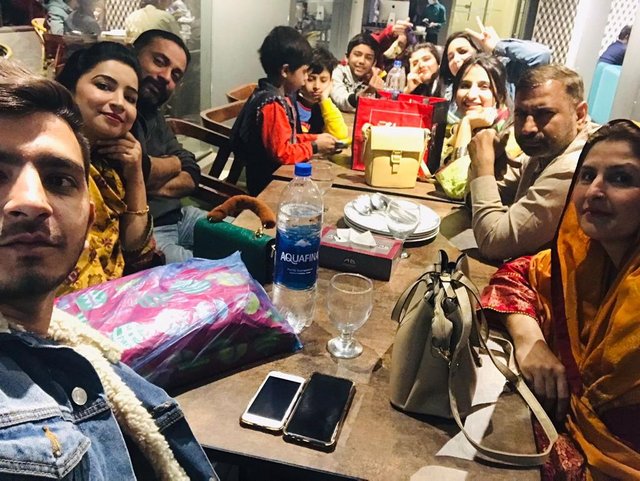 ---
As I have already told you all that food of Anwar Baloch is out of this world. Its new in town but I love their food. So, we ordered mutton karahi and chicken chilli dry since I and my pupho are not mutton karahi fans at all. hehe! :D The food was scrumptious and completely mouthwatering. The kids ordered fast food so I did not take any pictures of that. Was not interested at all. I really don't like fast food that much.
---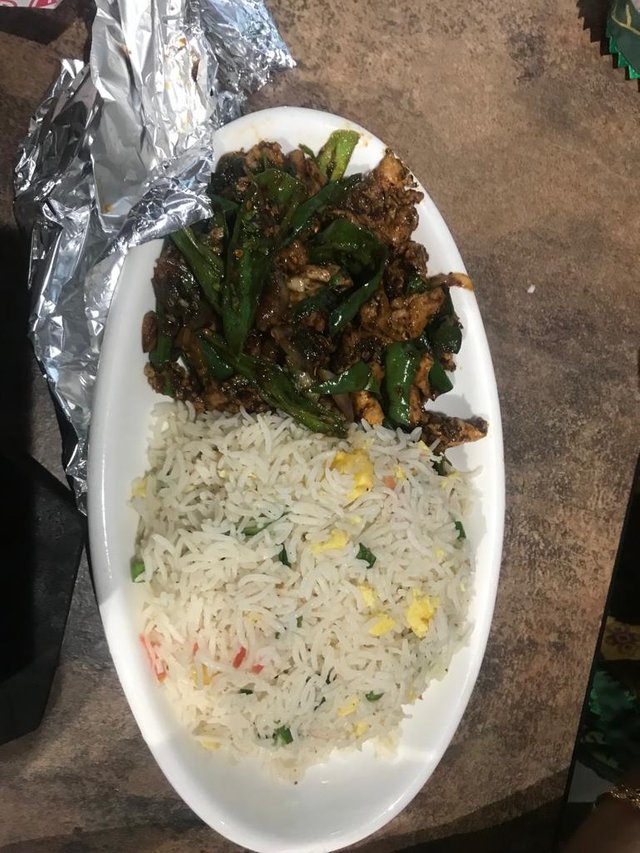 ---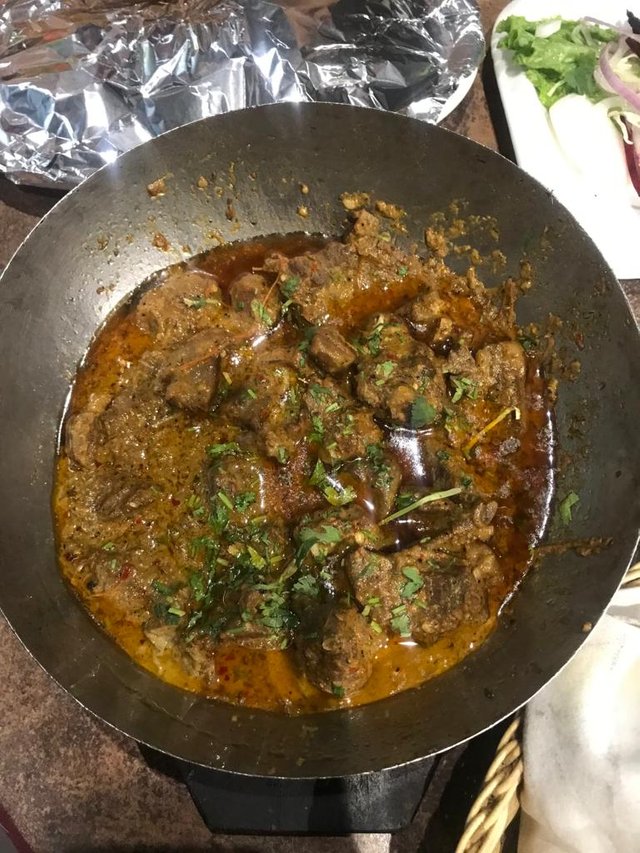 ---
We had food, did so much, a lot family discussions, jokes, and so much more. Honestly speaking I love spending my time with family rather than anyone else. I know family sometimes becomes too cruel and you just feel like living alone and escaping from your own house haha! But trust me that nothing in this world is as easy a cherry on cake. So same goes for family too. You gotta give them and your own self time to understand situations. Its a beautiful relation from Allah paak so enjoy it to fullest. Otherwise you might regret it in your adulthood.
---
Also, I am very happy to join club 100 now. Wanted to share it with you all to so yeah! :D That's all from today. Wish you all a life full of happiness. Ameen! :')

Here's my achievement 1 post;
Achievement 1

Subscribe STEEMIT PAKISTAN
Quick Delegation Links To earn delegation rewards