Club100 || The Diary Game || A farewell to a colleague || 15th February 2022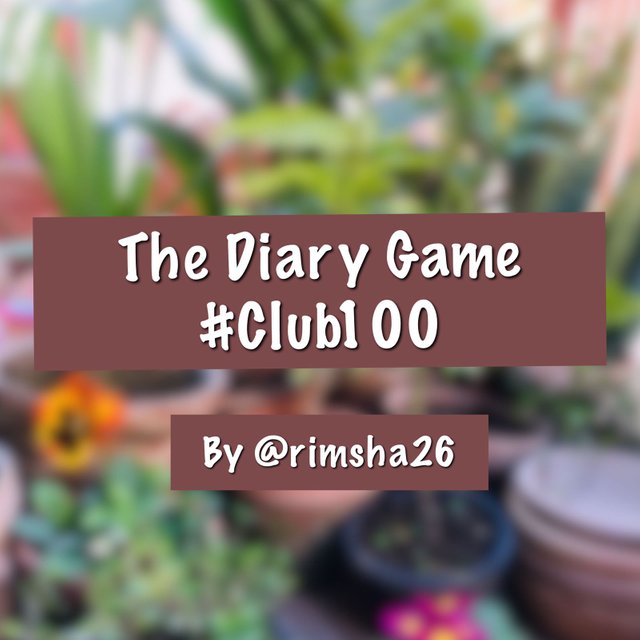 Hey everyone! I hope all of you are doing great! So, today's diary is dedicated to one of my favorite person and a dear friend of mine. She was a colleague but it never felt that way. So I started working in this place 1 and a half year ago and the first person that I came across was Hira! She was a senior so I felt a bit confused around her but then she with her calm and kind and humble nature made me feel so comfortable and we later on became extremely good friends.
---
Unfortunately all good things have an end too. So, she due to some personal reasons had to resign. We all were equally happy and sad for her because of the fact that we wont be able to see her around! Workplace was bearable because of her! :D
---
Since she was leaving so we decided to give her a farewell dinner and so we planned a beautiful surprise for her . I along with my other 3 more colleagues decided everything and we gave her the farewell party in a very sophisticated kind of restaurant "red spice" which is located in Malir cantt. The place was immensely beautiful with a romantic kind of a vibe haha! Sharing some pictures from there!
---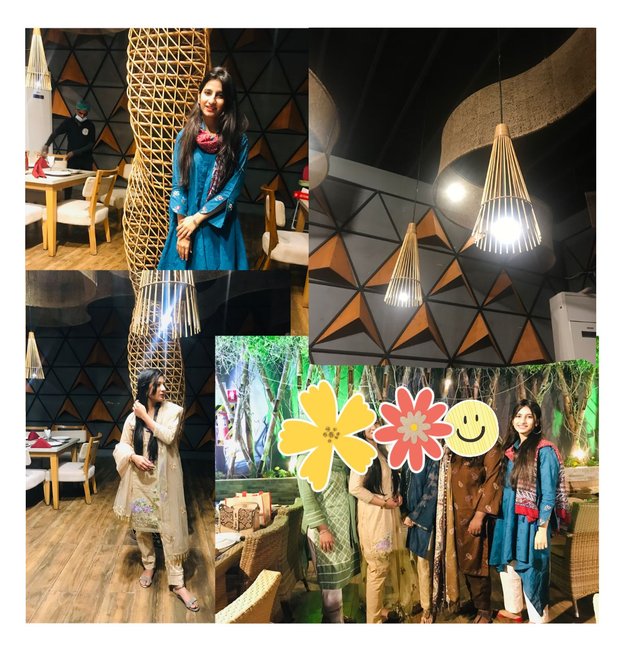 ---
The ambiance was decent, antique and beautiful. We first welcomed her with flowers and then she cut the cake. A friend of mine bought it from Rehmat-e-Shereen one of the most famous and tastiest bakeries of Karachi. It is located in Malir cantt as well. Anyways, she cut the cake and we wished her best of luck for her future!
---
---
We then ordered the starter first. They had desi golll gappay too so definitely ordered them and damnn trust it was the best decision to have them as starter. Pretty much filled up and and too good to have.
---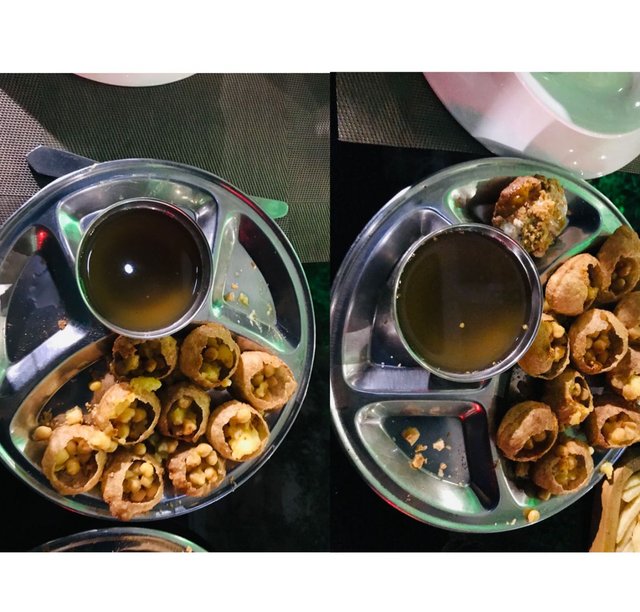 ---
Then finally we it was time for main course. We ordered their makhni handi with puri parathas and roghni naan, Alfredo Pasta and chowmin,. Everything was spot. Served hot and tasty. There services were good too so 10/10 to that too. If you line in Malir Cantt or near malir you definitely should give it a try. Highly recommended place!
---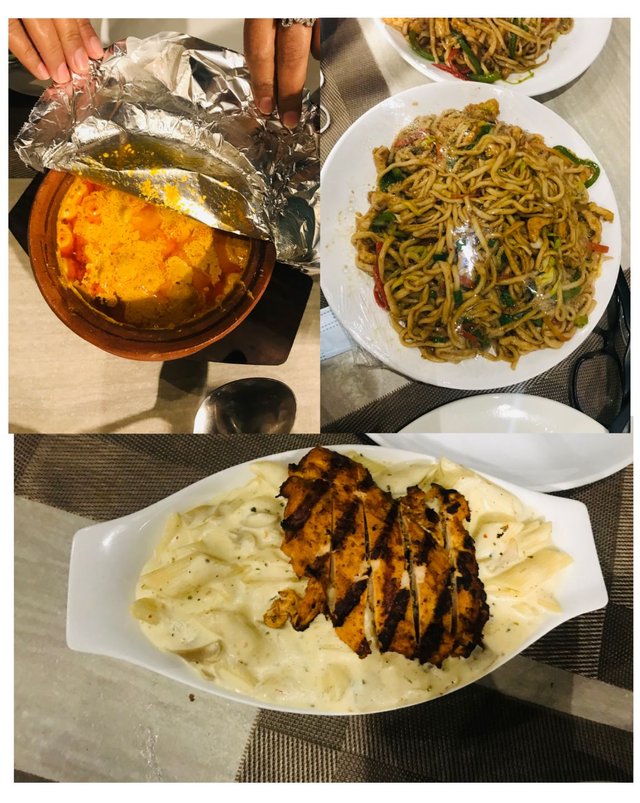 That's all from today! I hope you have enjoyed reading my dairy. Also, just a beautiful advice at the end of this post that if you have a colleague who is more like a sister/brother to you please do let them and enjoy every moment until you guys are working together cause once good people are gone you just left with some regrets of not letting them know how good they were or not appreciating them or you can say not spending quality time together. Cause trust me good colleagues to work with is also nothing but just a blessing! :')

Here's my achievement 1 post;
Achievement 1

Subscribe STEEMIT PAKISTAN
Quick Delegation Links To earn delegation rewards