The Diary Game - 21-10-2020 -Comeback To Steemit
Hello To The Steemit Family.
I know my comeback to steemit has been in the air like the rumors for so long now :p But i really had been trying my best to re-join steemit but failed many times. Sometime due to internet connectivity and then later on due to travelling and network issues.
Let's Begin Today's Diary Game and Announce my comeback here on steemit to @steemitblog and @steemcurator01. My almost 35 diary posts were empty. But no parking No Stopping which i learned from @focusnow and @rashid001 's motivation always kept me posting here in the Steemit platform.
---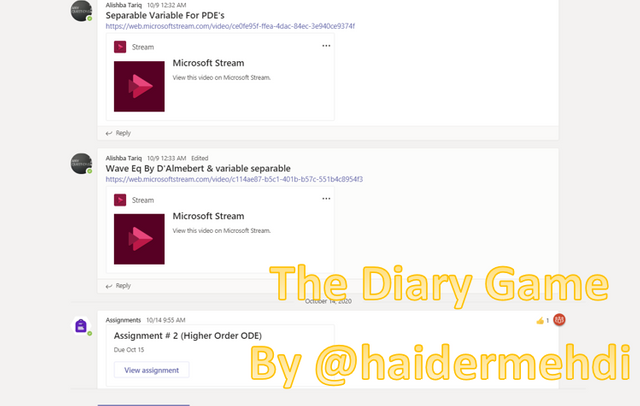 Updated links by teacher for students
I woke up to a lot of messages from a friend of mine who told me that today he opened our Team(MS TEAM) and saw that the teacher had uploaded an assignment and also a lot of links for all of us. These were the dedicated links from where we had to study and then solve assignment accordingly.
It was by then 8:00 am in the morning. I had a scheduled of class of the same subject at 8:30 am so i woke up quickly, left the bed in hurry. I straightaway got fresh and woke my mom up to make me some breakfast. then after doing all this, i relaxed for five minutes and then the class started so i quickly joined the class too. The class ended at 12:30 am as it started late at almost 10:00 am. After the class i took shower, completed my breakfast and then went out for a little walk. Here is the snap of my today's Breakfast.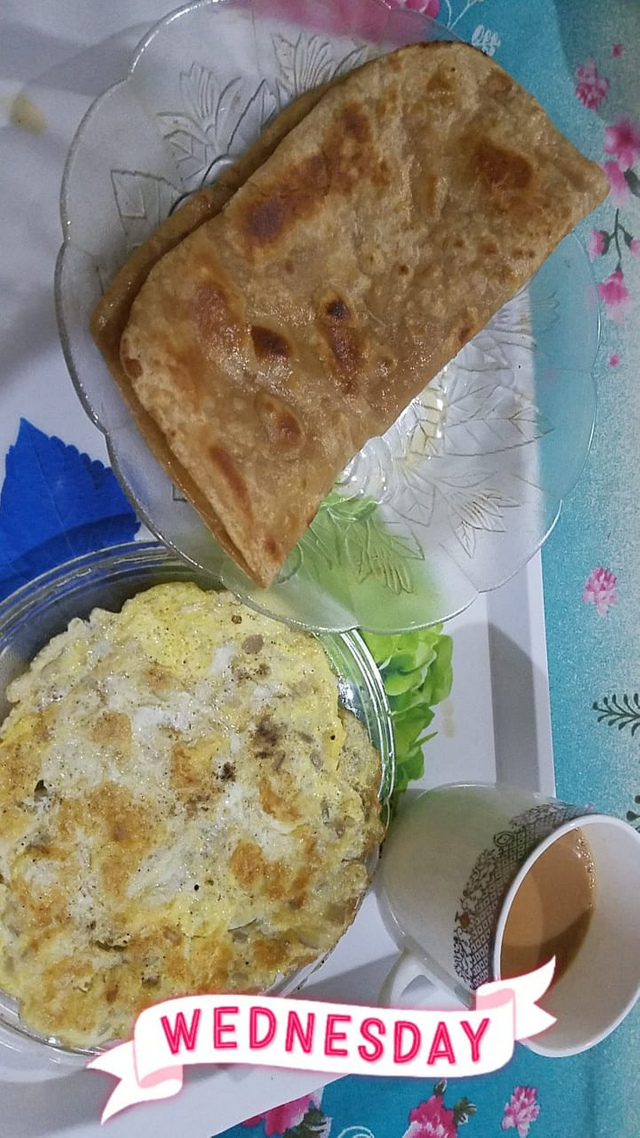 In the midst of the day, as i have finally reached my home town after covering some cities and their culture, i had almost nothing to do but rest. I slept for an hour and a half and then woke up to the call of my best friend in Karachi.
He said to me that he wanted to buy a school bag for his younger brother and also i had not met him for a long time, so both of us went out together to have some coffee first and then to also buy the School bag.
Our coffee looked a bit like this: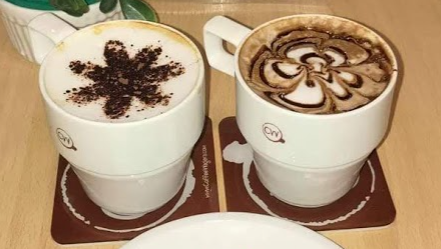 Coffee at the Coffee shop namely Coffee Cappuccino
---
After the coffee we went to the market to buy some food and it was that part of the day where i felt completely tired and needed rest after that. So after buying a school bag for his cousin, we got back to our houses, he thanked me for the coffee and then i just laid down on the bed and had a great sleep.
When i woke back up, it was almost Maghrib time and i left out quickly to the football ground. I saw my friends playing football. I joined them for a very short but effective period of time as i scored 3 goals in a blink hahaha.
I couldn't beleive over myself but today every touch of mine was a golden touch.
---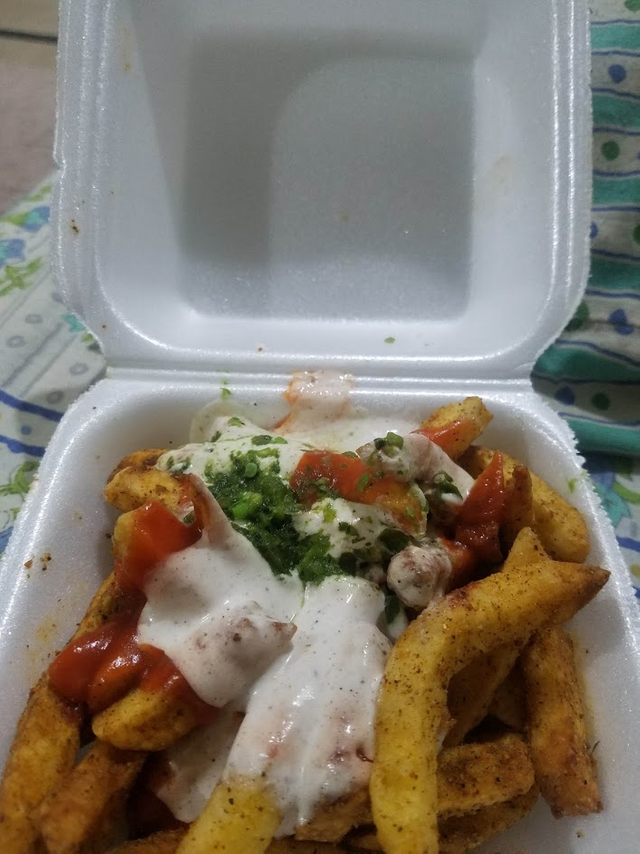 After Football as it was a cold night here today, we went out to try some hot French Fries and trust me, Karachi produces the most tasty French fries and sauces in the whole Pakistan :p I mean just have a look at this very local fries :)
---
After eating this, i had dinner and then i sat for studies. Soon after getting doen with studies i sat to write my Diary game but first i motivated my Steemit Pakistan Members once again and commented on some of my friend's posts.
I also invited @svm038 to STEEMIT PAKISTAN as i really loved her writing style and day description. I think we all would learn a lot from that.
---
One thing that i wanna say is:
We all should continue our hard-work and work with complete dedication! We all will get the support and i am sure someday @steemcurator01 would come to us, realize and then would start supporting our content. We Must Not lose hope
Yours, @haidermehdi.
Know More About Me Here
SUBSCRIBE STEEMIT PAKISTAN
---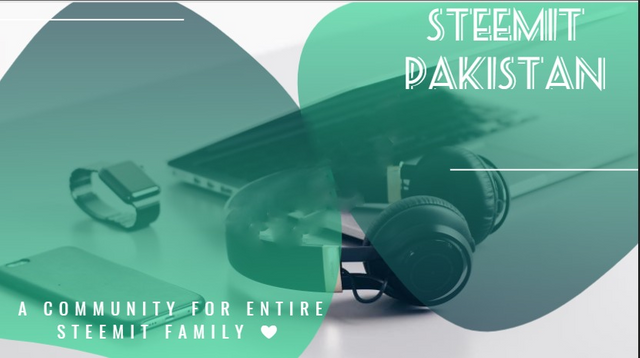 Join STEEMIT PAKISTAN
THE OFFICIAL STEEMIT PAKISTAN COMMUNITY
ITS OUR PLEASURE TO HAVE YOU HERE
FEEL AT HOME



Subscribe:::Discord.
:::Whatsapp :::join trail :::Steemalive Website
A GIF BY @stephenkendal to #supportthediarygame