Two in One Challenge | Steem Sri Lanka | Contest Series | Round 2 | Week 01
Hi everyone,
We ended successful Contest Series contained in six contests as round 1 in today. And this is ROUND 2 of our contest series and I'm here to announce the first contest in Steem Sri Lanka contest series-Round 2.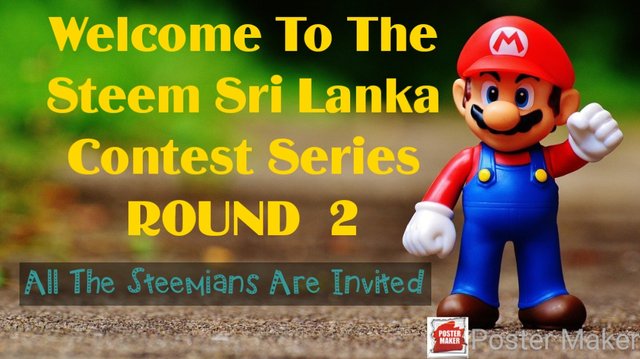 We will try to bring you the Round 2 of our contest series in a different way. In here, we are trying to do some new experiments about contests. What kind of tools we can use with doing contests, what are the new dimensions we can use, out of box contests are some of them.

This is my second contest hosted by me. This time I thought to give you a challenging contest.
Introduction
In here, you have to face to TWO CHALLENGES.
First challenge : Puzzle challenge
Second challenge : Creating Story challenge
What you have to do?
Puzzle contains with twenty words. First you have to complete the puzzle as your first challenge. (I have given you below an introductory note about how to fill and submit the puzzle with an example.)
After completing the puzzle, you have twenty words. Then you have to create a meaningful story using at least five words from that twenty words as your second challenge.
Rules
All entries must be your original.
Submitting both challenges is mandatory (It is not necessary to fill in all the twenty words in the puzzle.)
The story you create should be at least 100 words long.
Don't highlight the five words you are use to create the story(mandatory).
You are free to use images relevant to the story you are creating.
Make sure you make your entry in Steem Sri Lanka Community.
The title of your post must be; Two in One Challenge | Steem Sri Lanka | Contest Series : Round 2 | Week 01 |Your story name)|
Mention my name at the end of your post, then I can visit your post instantly.
The post must include #twoinone tag as one of the first five tags - ideally the first one.
The post must also include a # tag to identify your country.
plagiarism is not approved.
Only the first puzzle submission of all competitors will be considered.
P.S. :- If you have any questions about the contest, please contact with @sandupi(me) or @damithudaya
Prizes
1st prize - 10 STEEM
2nd prize -8 STEEM
3rd prize - 5 STEEM
4th prize- 2 STEEM
Judging Criteria
The number of correct words you have find out of twenty words in the puzzle
Creativity of your short story
(The story with the best word combination has a better chance of winning)
Presentation
---
Let's see how to fill and submit your puzzle
step 1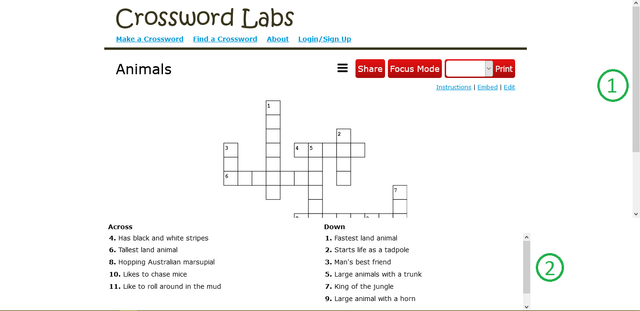 When you open the link of the puzzle, interface shown like this. You can adjust the puzzle from 1 and you can adjust the descriptions from 2 for shown clearly.
step 2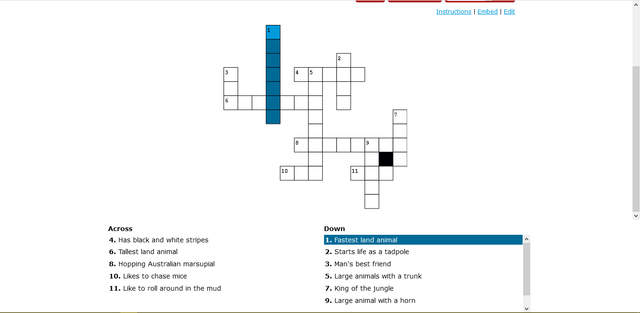 Then If you touch/click the number in the puzzle, the description of that word is highlighted. If you touch/click the description, the place where the word is in is highlighted.
step 3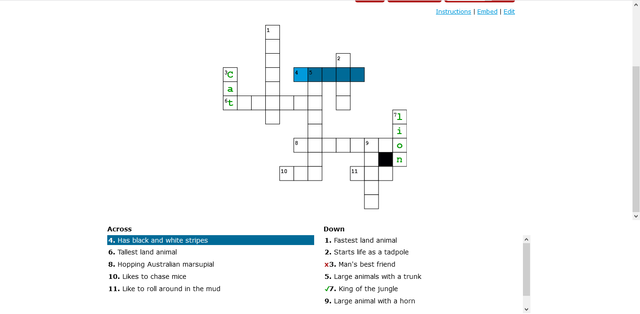 And also you can check your answers from two ways. How?
01)After entering our answer, if it is correct, a correct mark appears with the description of the word. If the word we entered is wrong, a wrong mark appears with the description of the word. You can get idea about what I'm saying from the given screenshot.
02)Other way is if you gave a wrong word, it takes red colour. If the word is correct it takes green colour.
Note : You can erase your answer using space bar on the keyboard.
After completing the puzzle, You have to submit it as follows.
step 4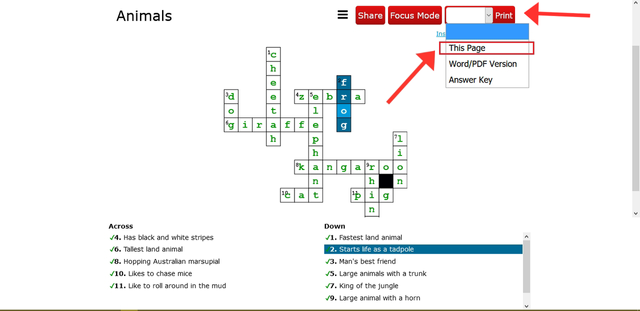 Click the arrowhead near the print. Then select the First one (This Page). After that click/touch the print button.
step 5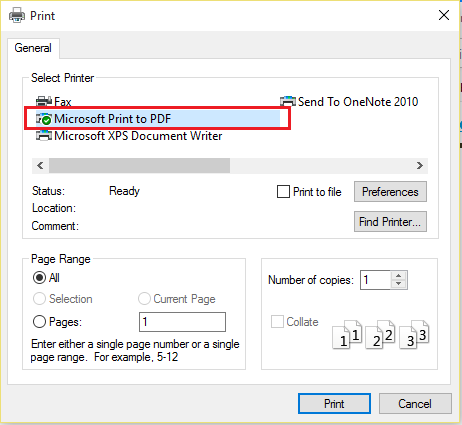 Then you can see a dialog box as shown. Make sure the correct detail has selected as shown in the above. Then click the print button.
Then you can save the puzzle as a PDF in your device.
step 6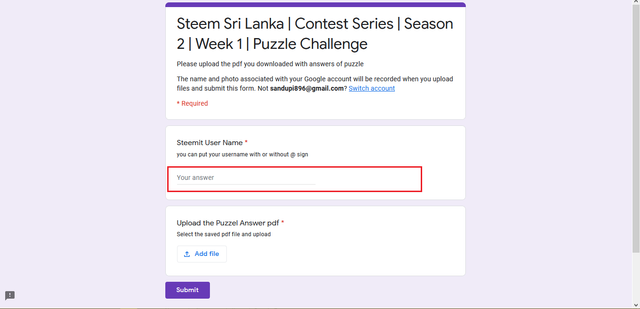 Then you have upload your PDF IN HERE to submit. It's essential to put your steemit username in the given space. Then you can submit your puzzle.
---
I hope you all are interested in this contest. Good luck everyone! I highly appreciate your participation.
Closing Date : 28/11/2020
Winners announcement on before 29thof November 2020.
I am glad to take part in "we love contest" concept of @steemcurator01 and @steemitblog.
Thank You..!