Donation for Apeksha Hospital - National Cancer Institute – Maharagama, Sri Lanka | 10% to SL-Charity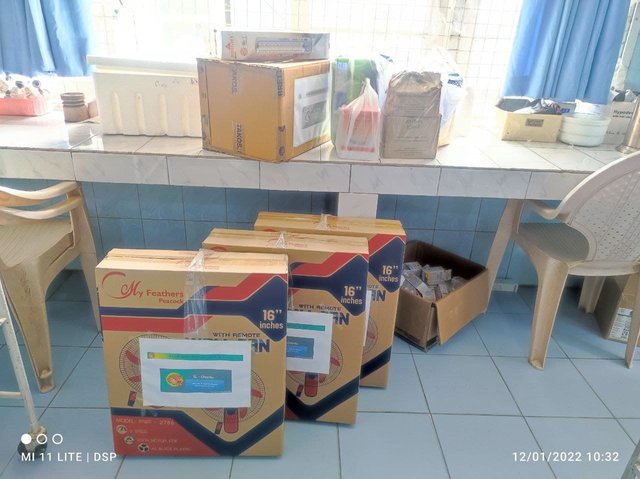 It is great pleasure to inform you that we have done another big charity event by providing some essential items to the Apeksha Hospital – Maharagama, Sri Lanka. Actually this was initiated by @thimira. He shared with us a notice send from the hospital and they required few essential items in this pandemic situation as well. Since It was a general notice to public, normally they receiving many donations without considering the existing stocks and emergency requirement. There is one class mate who working as a nursing officer at same venue. So I contacted her to get the list of timely requirements.
She clearly explained me the situation and sent a small list of goods that required actually. I was expecting a list filled with foods, cloths etc. I wondered. It was totally different with imagination. Only one item we could find in the market. Other than that we could covered the all the items in the list as per the budget value.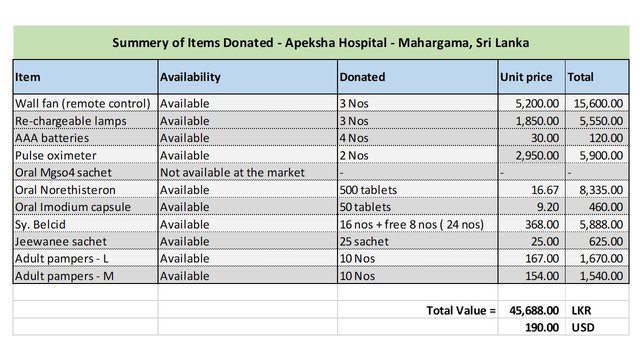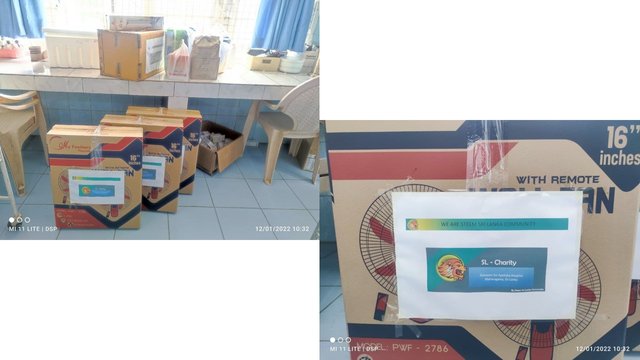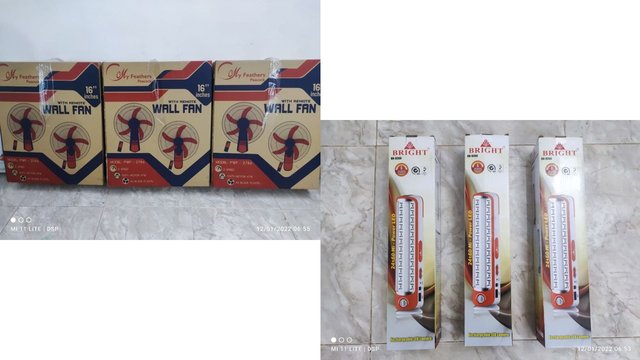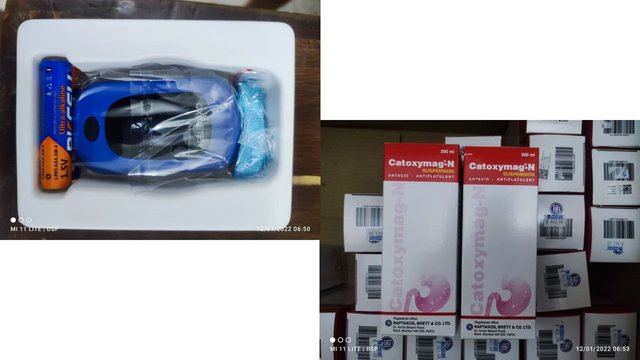 Expenditure -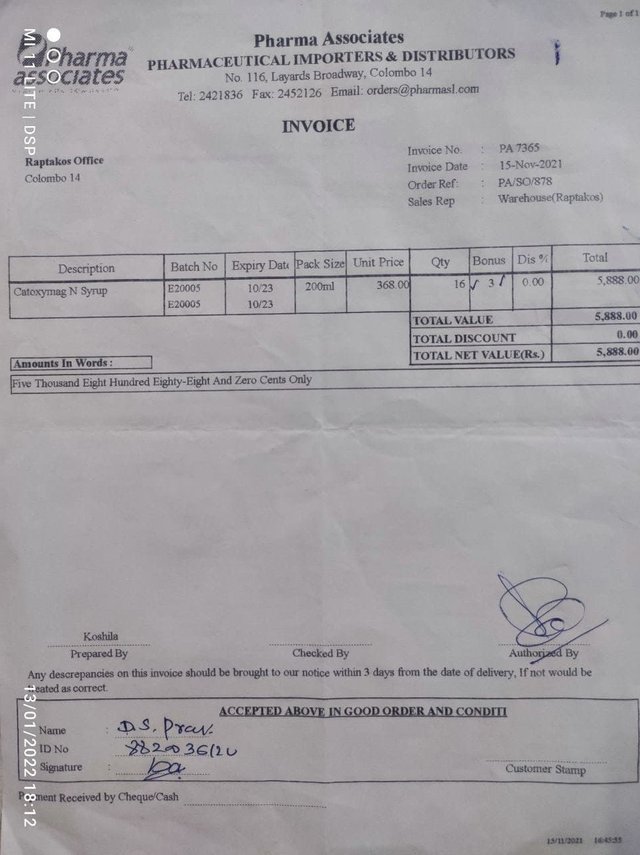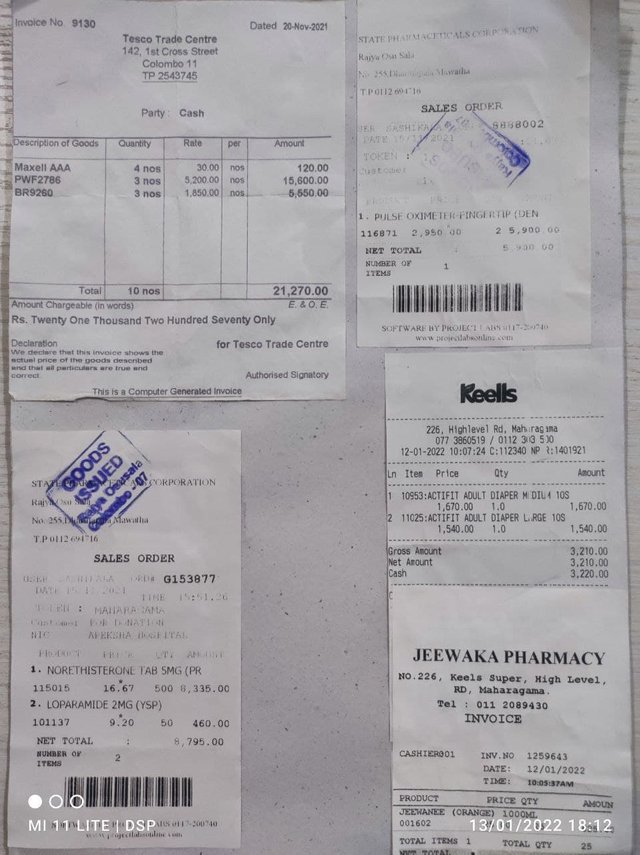 Actually I have to spend considerable time to procure this items. Because I don't wanted to just spent the money and buy the goods. So I went up to the Supplier / Agents level to get maximum discount and buy more items. Actually it worked. Best example is Catoxymag Syrup. I want mentioned the supplier – Mr.Nimash who gave me 13% discount as well as additional 8 nos as free. See the comparison here.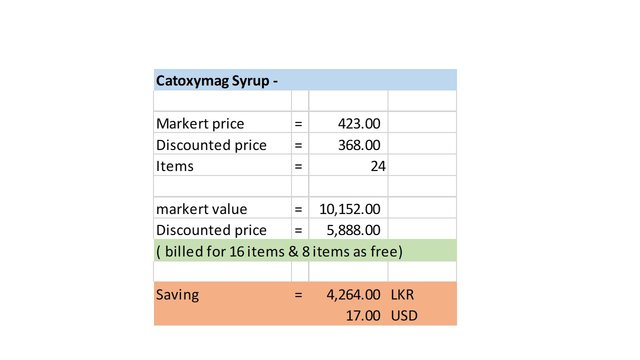 We decided to handover the items on 12th Jan 2022. In the morning time we went and handed over the items to the hospital. And Head of the ward 12 taken over the donation on behalf the Apeksha Hospital - National Cancer Institute – Maharagama, Sri Lanka.
They have sent a letter to appreciate the service done by SSL.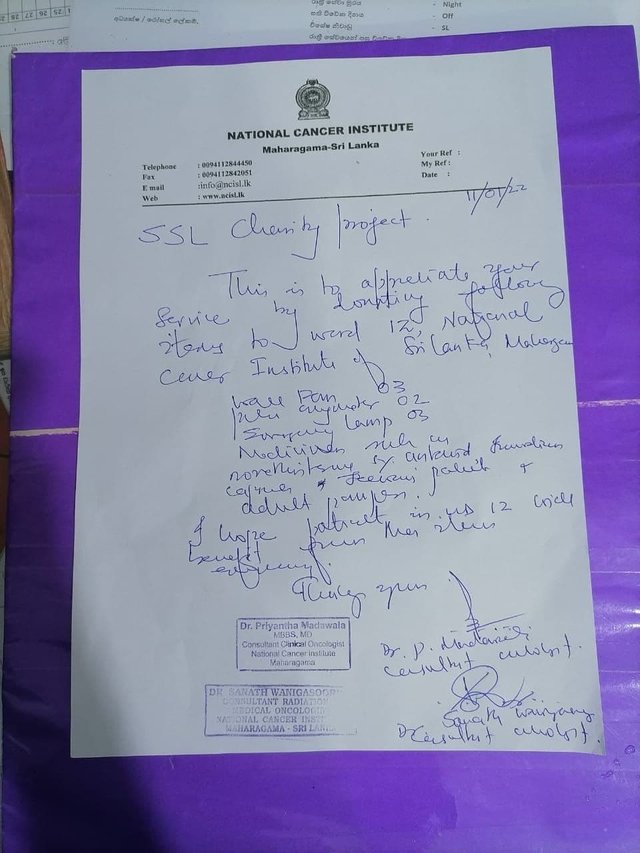 And @ruwankumara also gave me a great support buy that electronic items. I want to thanks the all the people who engaged with this and made it success.
Finally I would like thank all the members in Steem Sri Lanka. Without you, this was not in the sight…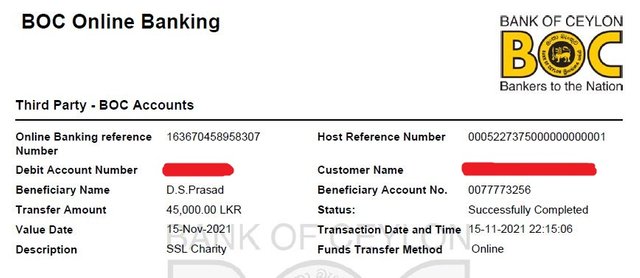 Love you guys…
10% - sl-charity
5% - thimira
5% - ruwankumara