Steem Sri Lanka - Contest Series | Week 06 | Talk About Your Profession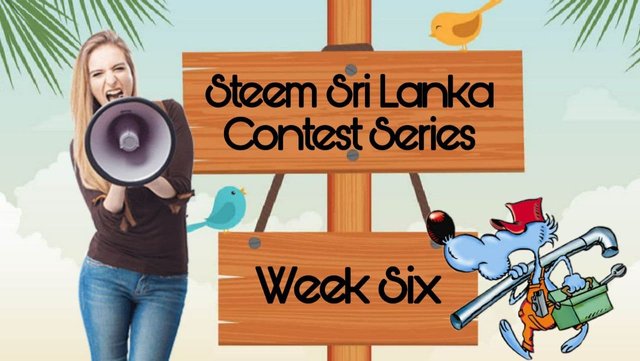 Hi 😀
Thank you for being with us for 6 weeks!
Oh.. 6 weeks.. You have passed 5 contests from @anusha96, @sandupi, @sandu, @praveenw96 and @damithudaya... We have come into the last contest of the contest series.. Don't worry, the second round of the contest series will start with the supervision of our new organizer @damithudaya with a new plan.
What is the Topic?
Talk About Your Profession
We know, the world is a collection of professions. Each and every profession keep the balance of the world. Why don't you share your story?
Talk about your profession 😊
No matter what is your profession is, we are proud of you.. If you are a student, just write about the profession that you are learning for..
How/why you turn in to that profession
How long you have been working on
Challenges you faced, fun moments
Are you satisfied with your salary?
Your goals
Your advice to someone who willing to join the same profession
Anything you want to tell...
Give some real-life photos too!




Rules
All entries must be your original

Your entry must be at least 300 words

Make sure you make your entry in Steem Sri Lanka community.

The post must include the #myprofession tag as one of the first five tags

The post must include your own photographs as evidence

The title of your post must be,
Talk About Your Profession | Steem Sri Lanka: Contest Series - Week 6 | (Your Topic)

One person can post only one entry for the contest

Any plagiarism attempt will make you ban from the contest
📎I Motivate You To Do An Extraordinary Creative Entry To Increase the Probability of Winning
---
Post your entries before 8.00 p.m on 21st of November, 2020 Sri Lanka time.
Prizes
Oh here is the best part,
| Place | Prize |
| --- | --- |
| 1st | 10 STEEM |
| 2nd | 8 STEEM |
| 3rd | 4 STEEM |
| 4th | 2 STEEM |
| Participation | 0.5-1 STEEM up to quality |
How to Select Winners
Quality matters. Winners are selected according to the format they present, relatedness to the topic, sense of trueness. Most importantly creativeness.
So waiting to see your entry soon!!!
Thank you!