My Attempt to Make Cat Rolls | 10% to SL-Charity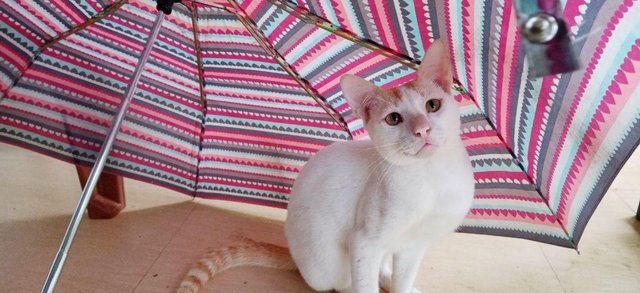 Recently, I read the post of @rasinkani about making cat rolls. Yesterday, I tried to make a cat roll. According to her, we need a cat and cardboard for this. Instead of the cardboard, I used a newspaper in the first attempt and cloth in the second attempt.
And the kitty you choose MUST be a bad one. Especially a curious, disturbing and one who doesn't listen to your commands.
Source
I could find the perfectly matching cat ingredient from our house. At that moment, the cat was sleeping and without waiting till he comes into the cylinder, I tried to wrap him using paper.
Yes, I did.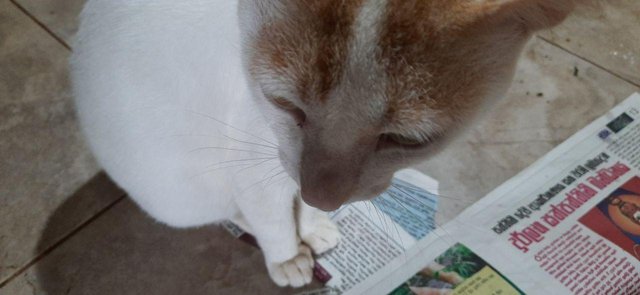 The cat wasn't happy to be a roll and he scraped the paper using his nails. He didn't put any effort to get wrapped. He walked away while blaming me.
In the afternoon, he was sitting on a chair. I went close to him and tried to make a cat roll again. First, he used to hide his entire body under the cloth. Then put his body parts out one by one.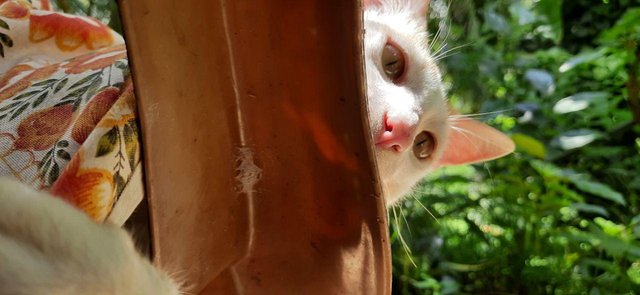 I wanted to wrap his head but he started to play with the cloth by holding it by his mouth. He started to bite the cloth so I didn't put my hand towards him.
He was like a little tiger.
He thought I am playing with him. In this way, he played for a couple of minutes.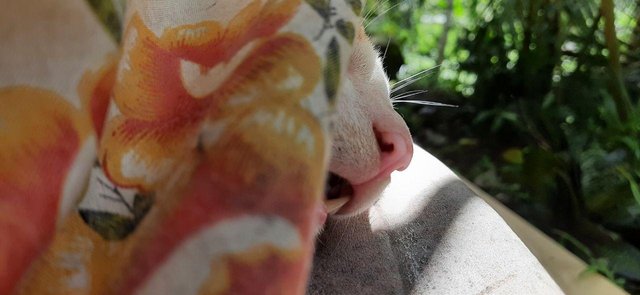 I was a little angry. Then I started to rub his face by fingers. Usually, cats like when we rub two sides of their face. This makes them calm down and obedient. Using this trick I could turn him to my side. Once he settled up, again I tried to wrap him with the cloth.
Oh Gosh, he started to roll over.. He rolled left and right by himself as a little baby. Anyhow even with the second attempt, I couldn't prepare a cat roll.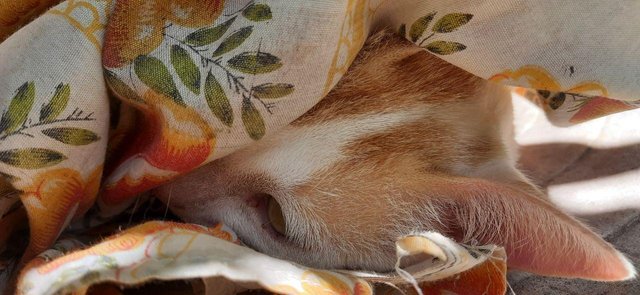 I will not give up. I will make a proper cat roll soon and will share you. If you have the necessary ingredients, please try to make a cat roll. Cat's will love it. Here is the recipe to make cat rolls