Steem Sri Lanka Ice Breaking Comment Contest | My favorite place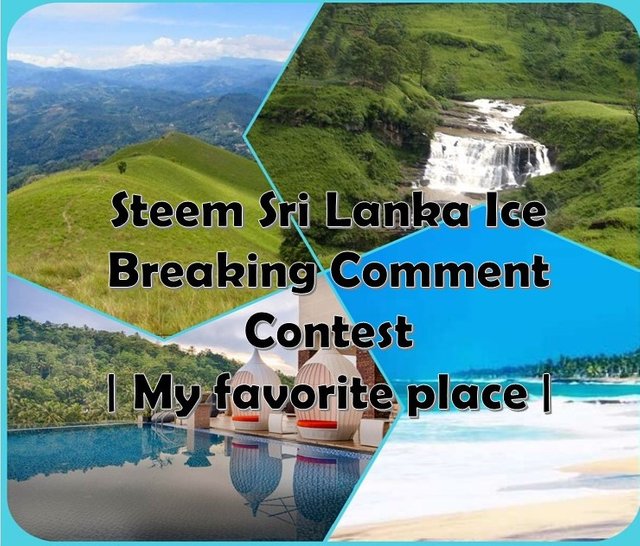 We love to visit places all around the world. Some of the people like to visit mountains, waterfalls, some significant places, shops and many more. From those places, some places become our favorite places due to different reasons. Some of your favorite place become home. It is changed from person to person.
I think when you are looking at this topic, some places may come to your mind. So, this is the chance for you to write something about your favorite place or places you have been visited so far or otherwise you wish to visit them in the future. I suppose you may have a huge list now. Because these days we can't go to visit so many places.

So, I invite all of you to share your ideas about this topic.
Guidelines…
This is a comment contest. Put a comment under this post.
You can write about one place or many places that become a favorite for you.
Briefly explain why that place or places has become your favorite place.
You can include maximum of 4 photos in your comment.
You can use between 30-50 words.
Prizes…
I hope to select 5 creative and interesting comments.
1st Place – 4 STEEM
2nd Place – 3 STEEM
3rd Place – 2 STEEM
4th Place – 1 STEEM
5th Place – 1STEEM
Deadline..
The contest will be closed on 7th of September 2021.