Finally, WhatsApp has done it | 5% for SL-Charity
Hello Steemers!
We all use Whatsapp messaging app. It is the most popular messaging app in a long time. I don't think it will change anytime soon even with the privacy concerns raised some time back. People will use it because they have to. These days even lots of businesses are also managed through Whatsapp.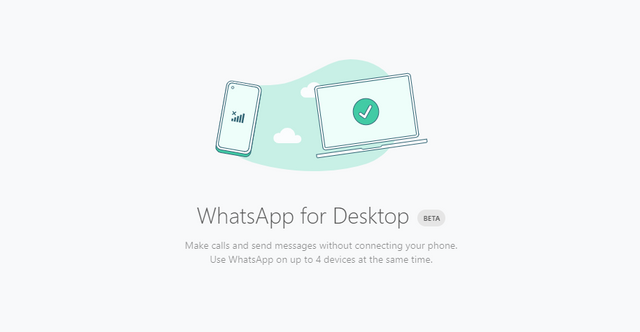 Screenshot from Whatsapp
With all that said, WhatsApp's multidevice support was a confusing thing. To access the WhatsApp app through our computer, we should keep our phones online. Otherwise, it didn't work earlier. But now they have added a Beta program to enrol us on their multi-device support.
We can have up to 4 devices without having our phone (main device) connected to the internet.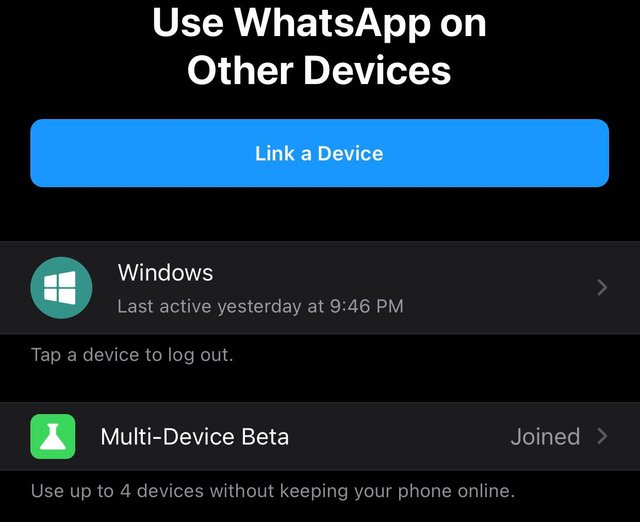 Screenshot from Whatsapp
We all know Whatsapp uses end to encryption to keep our data safe. By using this multi-device support feature, we won't miss the encryption which is a good thing. The other thing WhatsApp should do is that support iPad user. It is very strange that there is no app for iPad. Because of this reason I had to use telegram more than WhatsApp.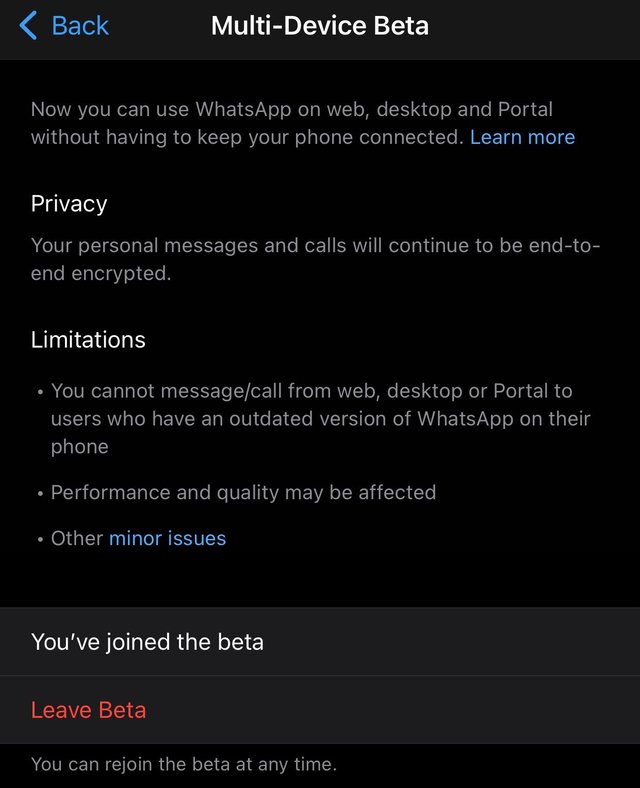 Screenshot from Whatsapp
Anyway, now they Beta testing this feature and it will be available to everyone in the future. It will be a welcome change.
Thank you for reading!