What a display of Cricket!!
After an extraordinary day of Cricket, it always comes a nice day... People in the streets and workplace are happy. The usual saying in the morning is "Yesterday's match was so good! I mean, seriously, how good is that?" Well, that's how this beautiful game has carved into people's souls.
Well, you know what um saying!! Sri Lanka moved into yet another Asia Cup final (12th, the most) defeating Pakistan in a last-over thriller.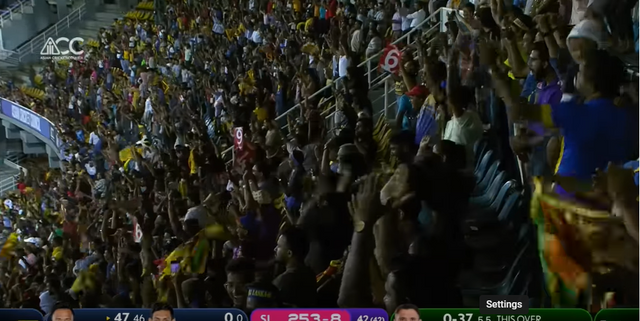 ss
Why is this so much special? The Sri Lankan team got here after playing qualifiers for the ODI World Cup. So they have to face India, Pakistan, Bangladesh, and Afghanistan, which seems much stronger in a certain way, who had the direct qualification. We were without our front-line ballers, Chameera, Wanindu, Dilshan, and Kumara. Even if they are here, it seems a tough ask to go through for a consecutive time. That can't be just luck. Boys put in a lot of hard work, after so many disappointing years.
The match between SL and Pakistan was just like a semi to decide the second finalist. Due to occasional weather interruptions, the match was reduced to 42 overs.
Pakistan won the toss and elected to bat first. But they couldn't have a good start and suffered with a few regular wickets.

At one point they were 130/5 in 28 overs. But Rizwan and Ifthikar held the nerve kept the fighting, taking them to a very good total of 252.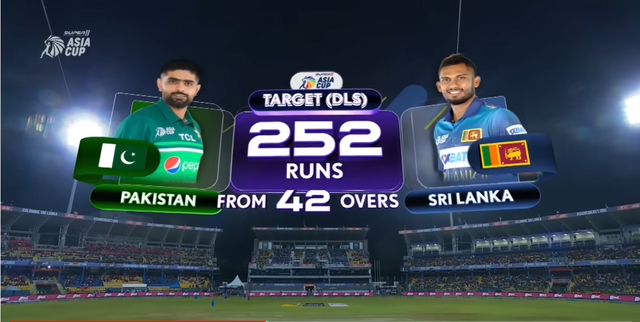 ss
It seems a tough target, with the pace attack of Pak. Anyway, Kusal Perera after a huge break, played some cracking shots against them before getting run out.

Kusal and Sadeera got together in the middle and put a nice partnership together, played some brilliant shots, rotating the strikes and keeping a healthy run rate.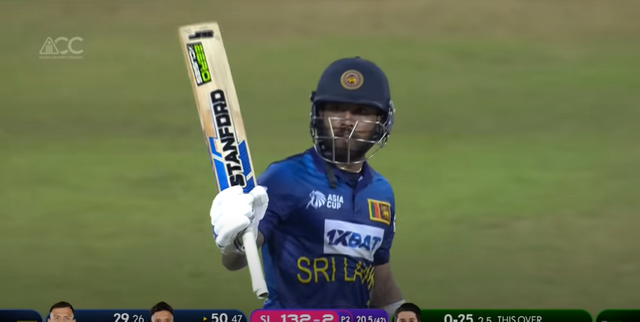 ss
It looked like a comfortable chase, but the innings collapsed when Sadeera, Kusal, and Dasun got out. And in the penultimate over Shaheen Afridi balled a cracker taking two wickets and giving only 4 runs. SL was 244/8 needing 8 runs in the final over off Zaman Khan.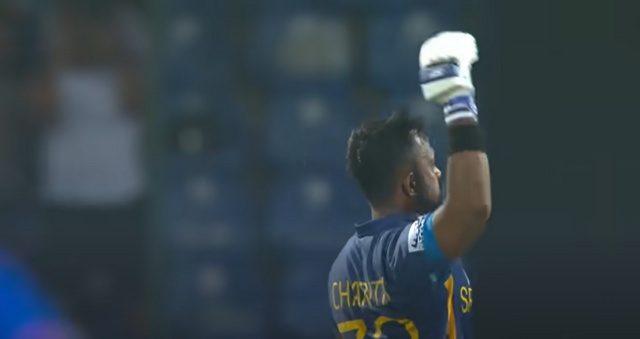 ss
When wickets rattled from one end, GKHC held his nerve till the last moment. In the first 4 balls, just 2 runs were conceded and Pramod cleverly sacrificed the wicket for Charith to face the final 2 balls.

It needed 6 off 2. 5th ball edged and went for a four, and GKHC delicately flicked the ball for 02 runs and took us home, yet again for another final.
It was an amazing feeling and I wish the best for the final to keep the trophy here with us!!!
Until the next time! Enjoy!
Thank you.
Best Regards!
Until the next time! Enjoy!
Thank you.
Best Regards!