Payments for delegators are live [ENG-ESP]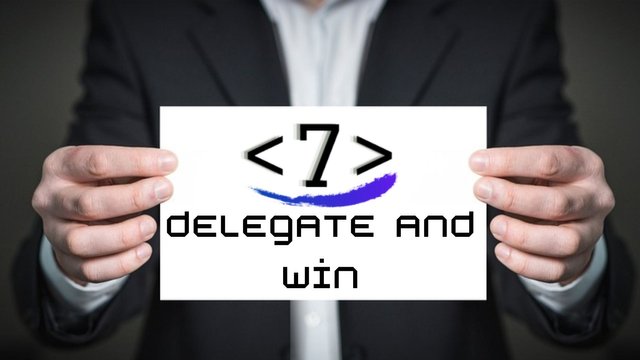 src.

ENG
---
Cheers,
As promised, we have already enabled daily curation reward payments for project delegates with the aim of attracting more investors and being able to achieve a better scope to curate many more publications and above all to be able to expand this project and provide support to many more communities and users.
Now if you delegate SP to @steem-seven you can receive the following benefits every day:
1 vote 15 times bigger than the one you would receive with the SP you delegated.
Payments in liquid Steem based on the curation rewards received on the day.
We reserve the right to remove the benefits if we consider that our voting power is being used improperly, you can report any irregular situation in our Discord
You can also support us by voting for our witness node @seven.wit, this is possible thanks to your votes there.
Thank you,
ESP
---
Saludos,
Como lo prometido es deuda ya hemos habilitado los pagos de recompensas de curación diarias para los delegadores del proyecto con el objetivo de atraer más inversores y poder conseguir un mejor alcance para curar muchas mas publicaciones y sobre todo poder expandir este proyecto y brindar respaldo a muchas mas comunidades y usuarios.
Ahora, si delegas SP a @steem-seven podrás recibir los siguientes beneficios todos los días:
1 voto 15 veces mas grande que el que recibirías con el SP que delegaste.
Pagos en Steem liquido basados en las recompensas de curación recibidas en el día.
Nos reservamos el derecho de remover los beneficios si considerados que se esta utilizando de forma inadecuada nuestro poder de voto, puedes reportar cualquier situación irregular en nuestro Discord
También puedes apoyarnos votando por nuestro nodo testigo @seven.wit, esto es posible gracias a sus votos allí.
Gracias,

Support us as witness

Support partner witnesses
Delegate
| 100SP | 500SP | 1000SP | 2000SP | 5000SP |
You will receive a x15 voting value!