SPinvest on the HIVE blockchain! Small Statement, revaluing the SPI token and moving to the HIVE
Hello and welcome to this SPinvest post
SPinvest is a tokenized investment fund/club for all users of the new HIVE and STEEM blockchains. Everyone is welcome! The concept of SPinvest is to get rich slowly by using time tested methods of earning, saving and compounding long term. This lets SPinvest offer an ROI of 20% per year on SPI tokens. We encourage long term investing on and off the STEEM blockchain. We hope someday everyone will HODL some SPI tokens that can be bought directly from @spinvest are through the steem-engine are dex.steemleo exchanges.
.
---
Welcome to the brand new Hive blockchain
Hello everyone, it's great to be here and show support for the totally decentralized new Hive blockchain. After the past few days people have been looking to know what SPivest's plan to do after the hard fork. We will be making the change over from STEEM to HIVE over the next few weeks. We will take are time and make the transition as smooth as possible. SPinvest does not require a rebranding at this time and we can continue on as is. Most token holders and investors are happy to move over to the Hive blockchain and SPinvest will follow the community is build upon.
SPinvest is proud to be part of this movement and going forward we plan to fully integrate over the next few weeks into the Hive chain. SPI tokens sales will be suspended for the next 24 hours while the token is revalued. Wow, this is exciting and i cant wait to see old familiar usernames over on this new chain.
SPinvest has transformed overnight
Steem Power Investments? what's that? never heard of it. I have heard of an excellent investing club called "Social Pooled Investments" before, also known as SPinvest. You might have heard of it.
How are the wallets looking
I can not access our wallets at the minute but i see that others can get access through steemd and everything is fine. Im sure in a few hours when everything is up and running smoothly, we will get access to our 83,000 HIVE tokens. There's no need to panic, everything is good :)
Looking at how to value to SPI token going forward
We have a few things to address and options to pick from. As it stands, everyone that holds SPI tokens has both STEEM and HIVE invested into SPinvest now. When new tokens are issued during the integration period, they will be paid for by either HIVE are STEEM. We need to even out the playing field and we have many ways to address this but to keep things simple, let's pick the easiest option first. After a few days when we know what is what, we will know how to plan our next move.
- Standard (Easy)
Revalue the token to total holdings in both STEEM and HIVE and run with a price for both HIVE and STEEM until we fully swap over. This way is the easiest path and only requires me to update the holding post, add in what our HIVE holdings are worth and that will give us the total club holdings valued in both STEEM and HIVE.
When selling restarts, i have no idea how much an SPI token will cost in either HIVE are STEEM. I would assume being backed buy 2 tokens will add some value to our holdings and we could see an SPI token costing 2-5 STEEM if the price really tanks while HIVE's increases. The days of getting SPI tokens for 1 STEEM i think might be long gone now. It's gonna be about HIVE tokens moving forward.
That is all for today folks
It is a short post and i would love to keep writing but i would rather have the information at hand and provide decent plans based on more than probability and he said/ she said rumours in the street. It is alot to take in so im doing the best i can to keep up with everything.
For now, everything looks to be as planned. I will go into more details about leases, earnings and maybe even be able to give some super rough projections in tomorrow post.
Welcome to the HIVE Blockchain everybody!!!!!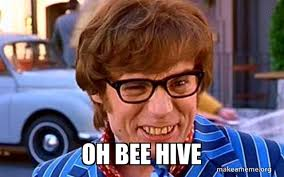 Hive on!! ta foook!!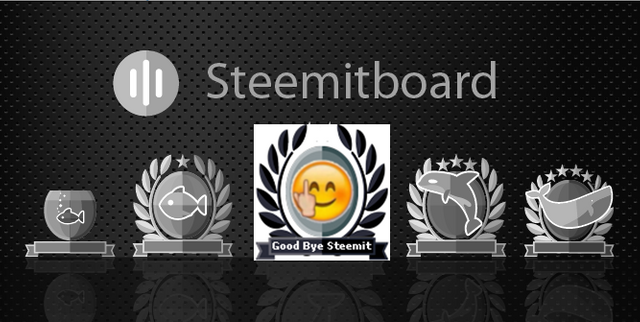 A personal word in your ear
Im not saying this are that will happen but be careful of your actions over the few days in terms of picking sides are what your activity feed looks like. We need to remember that some people might post on both chains and this might come with consequences such as organized downvoting pools are blacklisting. @spinvest will be posting on both chains until everything is transferred to Hive due to commitments with tribe subaccounts that will still be on the STEEM blockchain at least the next week are 2 for what i know. We'll take the risk and watch to see what happens.
My head feels like its filled with a bag of spiders lets process the information together
Stay Strong folks and stay careful
---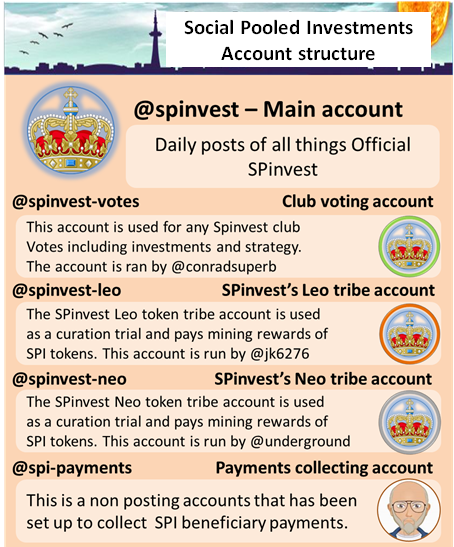 All questions are welcome, please ask in the comments below