You will be so JELLY after you watch this battle!!! My Splinterlands Journey #21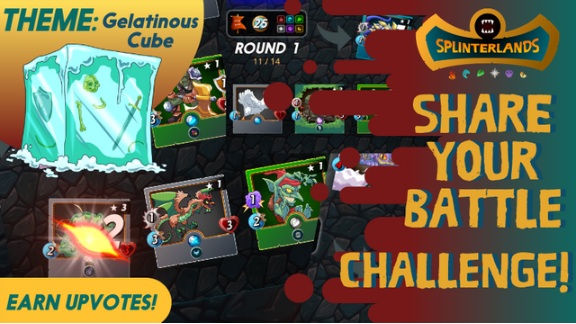 My most favorite article to write about is @splinterland's SHARE YOUR BATTLE Weekly Challenge.
The theme of this week's challenge is: GELATINOUS CUBE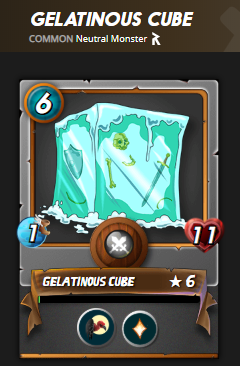 The monster Gelatinous Cube is Scavenger and has the ability to gain 1 max health each time any monster dies. It has no attack abilities even at its topmost level.
My Gelatinous Cube is at level 6 with 6/54 cards towards level 7.
At level 6, it has a second ability Heal, which is the ability to restore a portion of its health each round.
I have three battles to share with you this week.
The most dramatic of the three is Battle No. 1 that follows right below. It demonstrates the true abilities and strenght of the Common Neutral Monster GELATINOUS CUBE.
---

Battle No.1 Close Range/Reverse Speed, Mana 25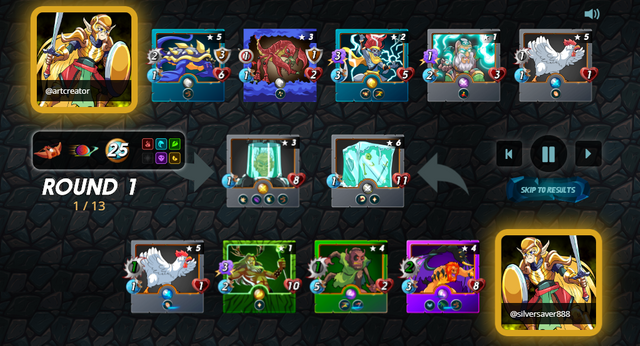 Link to above battle
---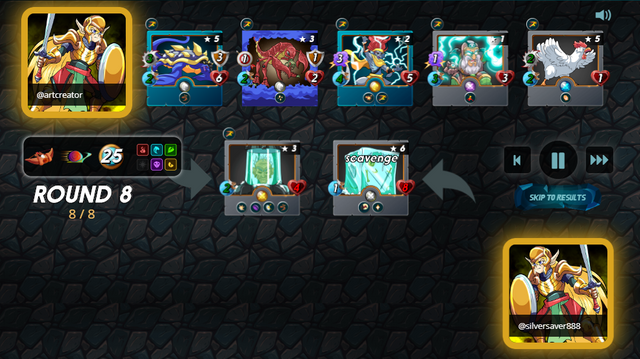 Towards the end of Round 8, my Attack Monsters were all defeated.
The only Monster left on my team was the Gelatinous Cube.
My opponent has not lost a single Monster yet! And I was doomed and sure to lose the battle... my poor Gelatinous Cube does not have the ability to attack!!!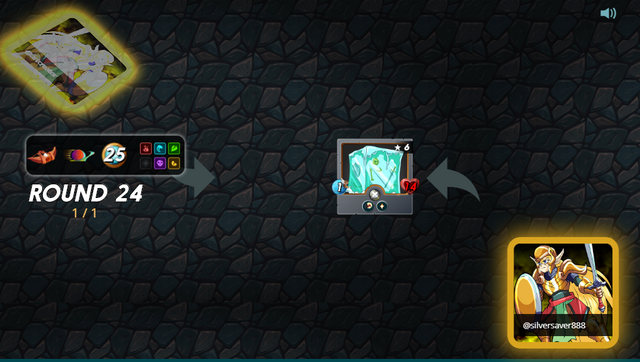 For 16 rounds, my Gelatinous Cube took all the blows and attacks, but remained steadfast and strong!
Finally, every single one of my opponent's Monsters died of fatigue!
And the only Monster that remained standing and victorious in the battlefield was The Gelatinous Cube!!!
The Strategy Worked Like a Charm!!!
I am sure we all try to field the best Monsters in our line-ups. But we never know our opponent's line-up until we face them in the battle field.
My strategy was to use the Gelatinous Cube as a tank. My chosen Summoner Daria can summon Gelatinous Cube with it's Heal abilities. [In Battles 2 and 3, I am using a Summoner that cannot summon level 6 commons monsters.] With the Gelatinous Cube's Heal, I knew that it will outlast many enemy Monsters by the number of monsters that are defeated in the battle.
And true enough, I won the battle because the Common Neutral Monster Gelatinous Cube outlasted ALL monsters!
I like the Gelatinous Monster a lot, and will conitnue to use it!
As you can see, I have other battles below!
---

Battles No. 2 and No.3 illustrates the flexibility in placement of the Gelatinous Cube anywhere in the battle line-up.
This Monster can be accomodated in any medium to high Mana battles and various battle Rule/Rulesets. I personally have not tried using the Gelatinous Cube in low Mana battles, where every bit of attack from my Monster line-up is critical.
Battle No.2 Unprotected/Close Range, Mana 34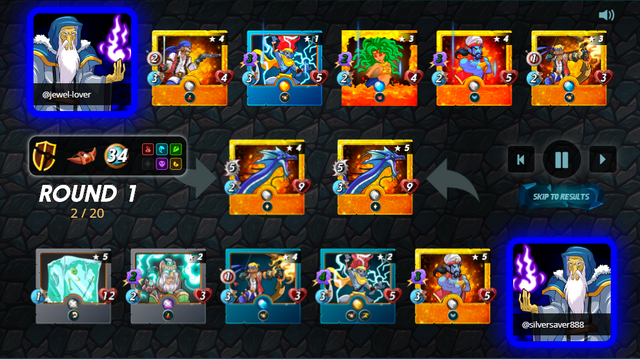 Link to above battle
---
Battle No.3 Weak Magic/Rise of Commons, Mana 34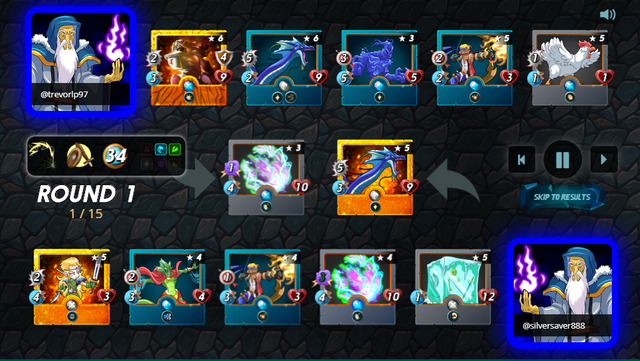 Link to the above battle
---

I am a visual learner and understand better about how the cards behave and perform in battles by watching all my battles from start to finish. I hope that you enjoyed at least one of battles above and that you likewise learned something from it as much as I enjoyed sharing it with you!
In case you are interested, here are the other Splinterland Battles I previously shared.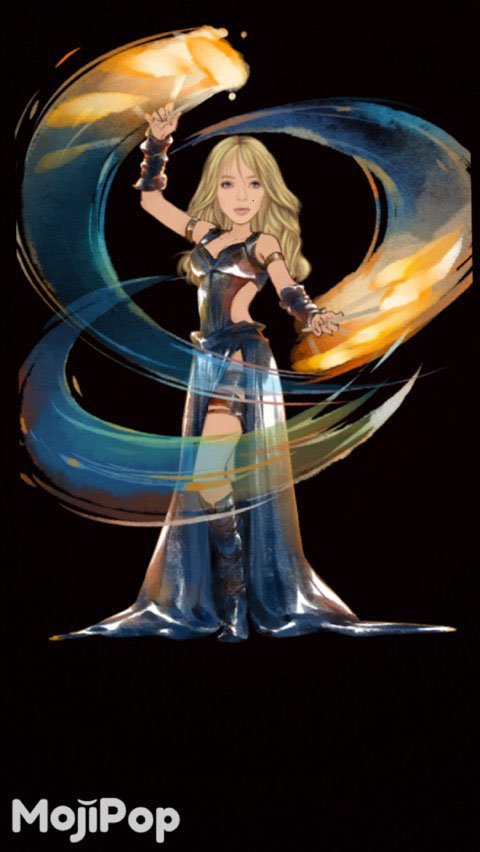 ---

In your comments below, please feel free let me know if you have any other suggested card positioning or drop me a tip or two that could help me and others play the game better.
I am TOTALLY having so much FUN getting into the challeging game of Splinterlands! I want to thank @aggroed and @yabapmatt for creating such a fantastic game and another good way to build a bit of NFTs. Keep it coming!!!
Thank you also to @clove71 and @carrieallen whose comments have been a source of encouragement for me.
Thanks also to @stokjockey, @senstless, @welshstacker, @monsterjamgold, @mattclarke, @cryptoFrancois, @grapthar, @jonnyla08, and @anouk.nox.spt for the continued help and assistance, and for all Splinterlands gamers who regularly post articles.

I have a passion for stacking silver & gold, home-cooking and travel. And now, I love battling in Splinterlands! Follow me my journey.
Thank you for viewing this article. I will see you again soon!

@silversaver888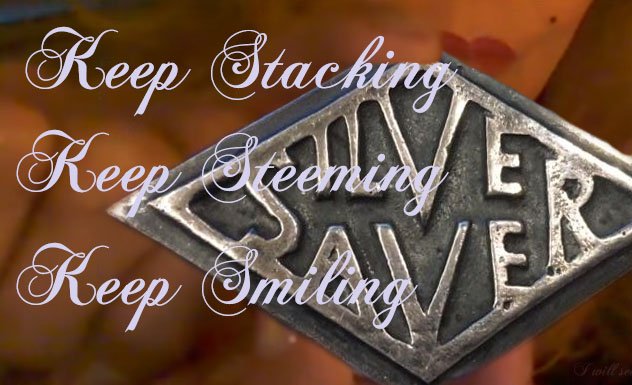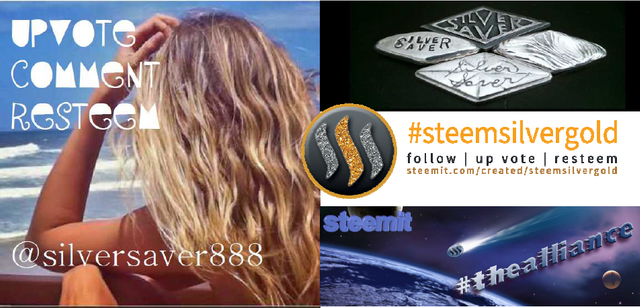 ---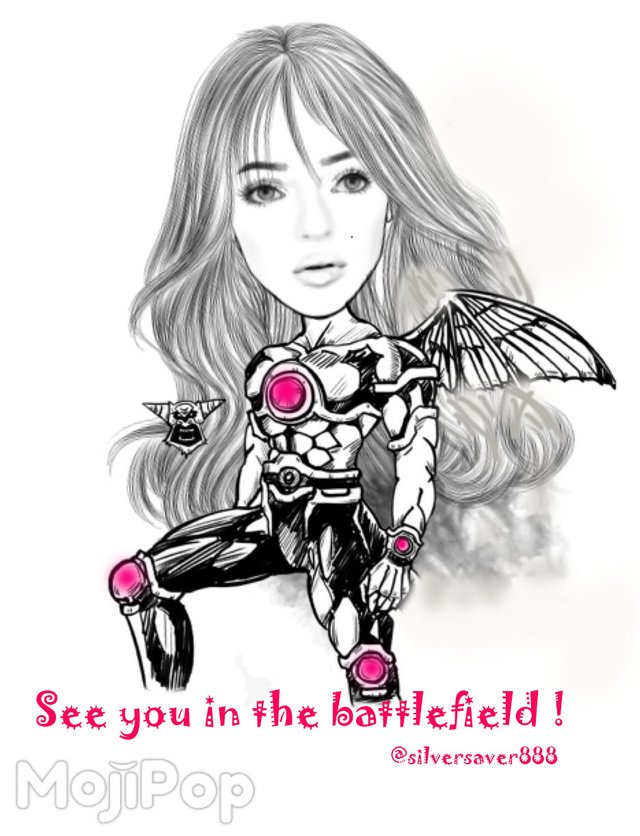 GET IN THE GAME!!!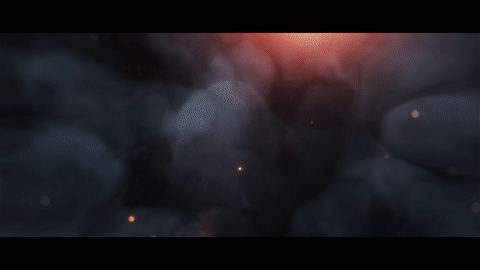 GIF Source
Posted via Steemleo