A Battle using GLORIDAX SOLDIER: My Splinterlands Journey #34
It's no secret that love dragons. So when @carrieallen picked this week's Share Your Battle Theme: GLORIDAX SOLDIER, it got me all excited!
My GLORIDAX SOLDIER is at Level 2.
I like this dragon monster because it comes with 2 abilities even at Level 1. It has both the Flying ability and the Shield ability.
The combination of these two abilities make Gloriadax Soldier a good choice in the first position for any Mana Cap low to high.
Although it only has a Melee strength of 1, Summoner Daria Dragonscale adds +1 Melee attack to the Gloriadax Soldier.
At level 2, my Gloriadax Soldier has a great Health of 5 plus a Shield of 1.
In this battle, I have Gloridax Soldier as my Tank.
With Gloridax Soldier in the first position, watch how my team obliterate an Alli-Gold-foil enemy monster team!
Battle Ruleset: Equalizer/Upclose & Personal, Mana Cap: 21
Click on the photo below to watch the battle.
---
Battle Result: It took 10 rounds, but I won this battle with Gloridax Soldier proving once again that it can be a strong tank in the first position.

---
Battle Strategy:
1. The Ruleset in this battle is Equalizer/Upclose & Personal.
In the battle rule Upclose & Personal, only Melee attack monsters are allowed in the battlefield. The Equalizer rule evens out the battle field and the level of health of every monster is the same.
A worthy opponent will be fielding Melee with abilities to attack from the back line positions Monsters as I would.
1. I chose as first position Tank a Monster with both the SHIELD and FLYING ability, GLORIDAX SOLDIER.
💪Gloridax Soldier at Level 2 has the Shield ability that reduces damage from enemy Melee attacks.
It also has the Flying ability that increases its chance to evade the Melee attacks from enemy monsters that do not have the Flying ability.
2. 💪I paired Gloridax Soldier with ARMORSMITH in the lineup specifically to support Gloridax Soldier as it is the only monster in my team with an armor. Armorsmith has the REPAIR ability to restore the armor of the monster of the monster in my team that has taken the most damage at each round. In the 5th position, Armorsmith will be protected from back-line attacks and will have longevity in the battlefield.
3. 💪I also picked the Baby Unicorn for this battle to provide additional Health and Speed to all monster is my lineup.
If you look at the first Battlefield Photo above and will see that my Monsters have level 10 Health, whereas the enemy monsters only have Level 9 Health. All monster in my lineup also have increased speed. It is no longer an even playing battlefield with all monsters in my team have +1 health courtesy of the Baby Unicorn.-
3. For team longevity on the battlefield, in the backline positions 2nd and 3rd positions are Monsters that can attack in first positions and monsters with offensive abilities.
💪In second position is anther strong Melee monster Monticore at Level4 that has the REACH ability to assist Gloridax in attacking the enemy first position. It also has the FLYING ability and the THORN ability, both of which are great defensive and counter-attack abilities.
💪On third position is the Melee Monster Feral Spirit with the Sneak ability to target the last in line enemy monster. It has a great speed.
4. 💪In the last position is the Furious Chicken with the Enrage ability, which gains attack and speed when damaged. I placed it last as a sacrificial monster to take all sneak attacks from enemy monsters. Even as such, I hoped not to lose this Monster, unfortunately, in this battle, the enemy team had 2 monsters with the Sneak ability, and the Furious Chicken's health got depleted on halfway through that battle.
Summary of detailed strategy and lineup
A Tank with Shield and Flying ability; a Monster to Repair the damage on my tanks armour, two Monsters with offensive abilities: a Melee Monster with Reach ability, a Melee Monster with Sneak ability, a monster that adds health and speed to all monsters in the team.
My strategy worked. I won this battle 💪 💪 💪 💪 💪 !
There you have it Splinterlands! I hope you enjoyed the battle above!
In your comments below, please feel free to let me know if you have any other suggested card positioning or drop me a tip or two that could help me and others play the game better.
I want to thank @aggroed and @yabapmatt for creating such a fantastic game and another good way to build a bit of NFTs. Keep it coming!!!
I am especially grateful to @carrieallen whose comments have been a source of encouragement for me.
Thanks also to @stokjockey, @senstless, @welshstacker, @monsterjamgold, @clove71, @mattclarke, @cryptoFrancois, @grapthar, @jonnyla08, and @anouk.nox.spt for the continued help and assistance, and for all Splinterlands gamers who regularly post articles.
I have a passion for stacking silver & gold, home-cooking and travel. I also love the game of Splinterlands! Follow me my journey.
Thank you for viewing this article.
I will see you again soon!
@silversaver888
Hugs and Kisses 🤗💕💋!
---
---
---
#TeamUSA is a growing community of quality-content people from the United States or those living here. Check us out on Discord!

---
---
GET IN THE GAME!!!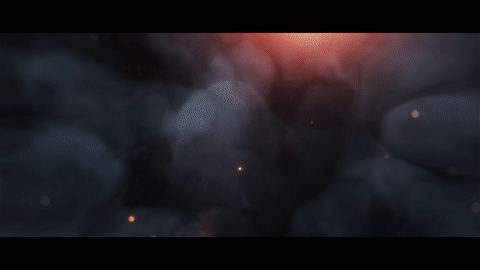 GIF Source
---