Analysis of interesting match from Untamed Kobolds tournament - unorthodox strategy
Yesterday I played Untamed Kobolds Mining Expedition Tournament and got into situation where interesting effective composition was possible.
Situation:
I played on my alt (@doomboom) that have only cards from starter set that can be played here. (Untamed Commons + Rares)
From previous match I was quite sure my opponent also have only starter set available
Match rules were Earth only, Super Sneak, Healed Out (does nothing here) and 23 mana. These tournaments limits all card to 1 star.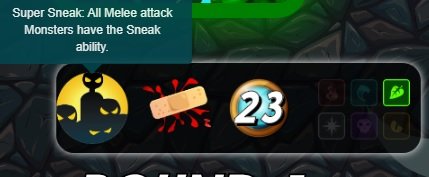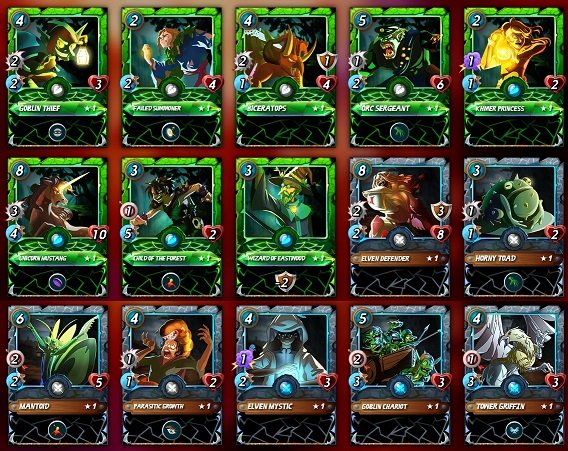 I came up with this composition:
| 1 | 2 | 3 | 4 |
| --- | --- | --- | --- |
| Unicorn Mustang | Goblin Thief | Tower Griffin | Biceratops |
Using Tower Griffin (Instead of Khmer Princess + Failed Summoner) seems crazy on first glance, but...
It is near certain that opponent will put Unicorn Mustang (10 health + void), Biceratops (4 health, no armor because of only one summoner possible) or Failed Summoner (4 health) into his frontline.
Unicorn Mustang deals 3 damage so dealing additional 1 damage to opponents frontline means my highest damage creature will need 1 less hit to any of opponents frontliners which is very valuable.
If Tower Griffin do nothing else than this plus tanking 3 health for Goblin Thief its worth it and should lead to big advantage
replay : https://splinterlands.com?p=battle&id=fb60bcf14abaa118681b9609c56e520ba0c9346c
(I have not expected this ordering, but I should have advantage vs nearly anything)
What I learned here: If you know which frontliner will opponent use (You spied he likes to use goblin mech all the time, ...) or if you can find some shared characteristics in possible frontliners (health mod 3 = 1 in this case) you can develop very effective counter strategies and this pushes complexity of Splinterlands to whole new level. And these situations are not rare.
Btw Untamed Kobold Mining Expeditions are great tournaments and I would recommend them to every new-ish player. Entry fee just 2 DEC, you play few games and even with just starter set you can get nice prizes.