End of Season Countdown! Get 3speak Verified Today! MYSTERY GIVEAWAY!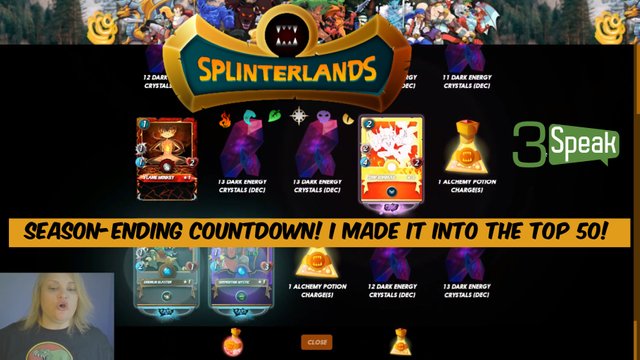 ---
Hi everyone! What a great season-ending it was for me! A lot was going on with Steemit's new owner, Justin Sun! He was on dlive with Ned Scott while the season was ending! I was excited from the start when I first heard he bought Steemit. For new people to the Steem blockchain, he only bought Steemit - the Steem blockchain is not Steemit. I am very happy and I think Splinterlands is going to gain mass players from Tron. They are well known for their crypto games! The Tron community is outstanding, from my experience from the SEED Kickstarter awhile ago! I did catch some of that panic that others were feeling but that did not last long and I am powering up my STEEM POWER and will be a dolphin in a few days or so! 5K SP here we come! Dolphin city baby! It took me from June 2017 until now to do it!

Back to Splinterlands....this is the first time in 3 long months that I placed in the Top 50! Last season I was like 56, the months before 52, etc. LOL! I am very happy! I am so happy I want to celebrate with you all! Simply leave a comment below and random people will be picked to receive a mystery prize from me! It could be a common card, DEC, an Epic, etc. I hope you all had a great season-ending! Also, if you would like to get verified on 3speak all you have to do is mention them and put it in your title and add a social media where you shared it on! that is what I am doing here in this video and post. I mention them around the 2nd minute! See you all tomorrow with more Splinterlands!

Steem on!

Chris Love AKA @clove71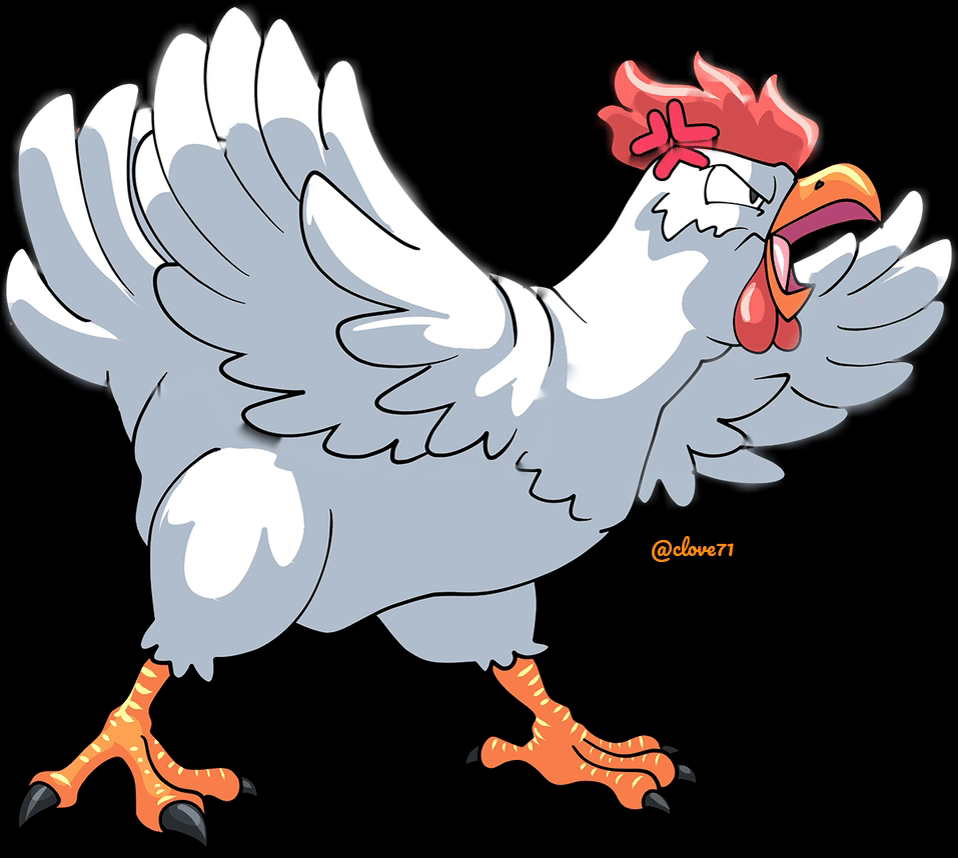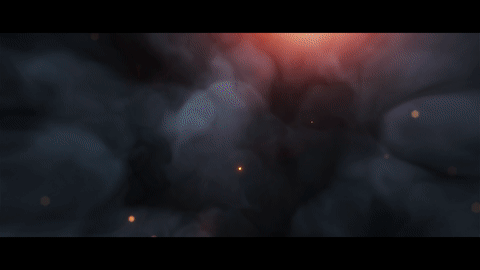 Splinterlands Discord HERE
Facebook Facebook GroupHERE
Splinterlands Official Facebook Page HERE
Splinterlands Telegram HERE
Immortal Gods IG - HERE
YouTube Splinterlands Content - HERE
3Speak with a Splinterlands Community - HERE
Splinterlands Dtube Content - HERE

I wish you luck in your battles and daily quest loot chests!
I will see you all on the battlefield!
May the Monsters be with you.
Splinterlands Rep



---
▶️ 3Speak