NeedleWorkMonday Featured Posts #81 and we will be buzzing from HIVE!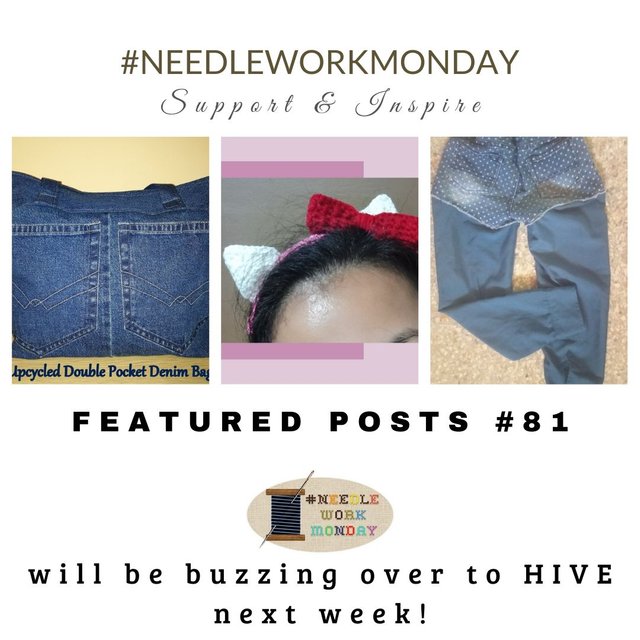 Greetings wonderful needle artists and supporters!

This is a weekly curation showcasing the needlework of our very own needle artists. Every Monday we get together to share our love and passion for the needle arts using the #needleworkmonday tag. On all other days we use the #needlework tag. We enjoy each other's creations, ideas, patterns, tips and shortcuts.

We strive to bring to you great quality work filled with tutorials and inspiration. Please help us keep these wonderful needle arts alive and thriving by supporting our creative work and community!
Starting next week, #NeedleWorkMonday will be buzzing from HIVE, our soon-to-be new home!
If you haven't heard about the new HIVE blockchain which will be launched this Friday, do take a moment to read this announcement post.
We hope to see you in HIVE next week!

Now, on to our featured projects this week, our last from this STEEM blockchain...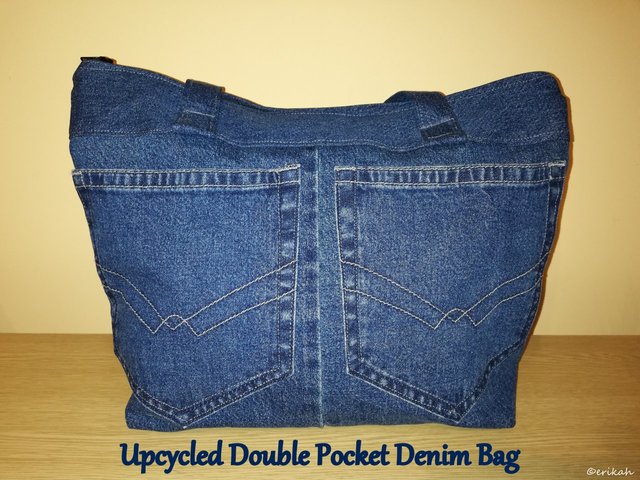 Upcycling is practical and saves money. @erikah shows us this week how she transformed a pair of jeans from her favourite second hand shop into a double pocket bag. Awesome!


I would have never thought of dressing up a headset and here is @romeskie showing us how a boring headset can be turned into something cute with ears and a bow :)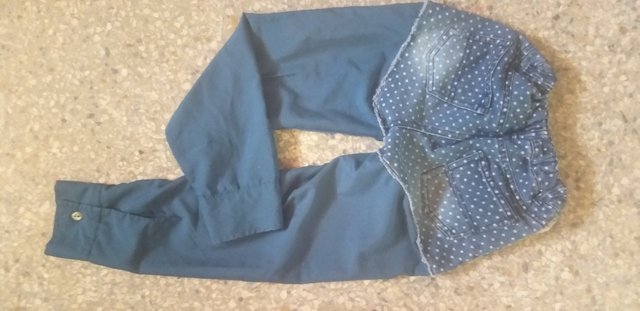 Another interesting upcycle project this week! @tahiaarq brilliantly lengthen a pair of shorts into pants for her daughter using the sleeves of a shirt. I wouldn't have thought of that either!

Thank you for stopping by to view our featured posts for this week. Please stop by their posts and show them some love with a read and an upvote for sharing their handmade creations. To see more needle arts, please check out the #NeedleWorkMonday tag and check back here with @NeedleWorkMonday every Wednesday / Thursday for the weekly Resteems and Curation posts!!
If you are a needlework artist we'd love to have you join us every Monday to share your work and inspire this community to give a craft a try.
On Monday's, please use the #NeedleWorkMonday tag and on other days, please use the #needlework tag (without the word Monday attached) so we can find each other's work.

Remember to subscribe to the all new HIVE when it launches this Friday for our latest updates!

For more information on #NeedleWorkMonday and the community please visit our FAQs!
Please take note of our updated posting guidelines.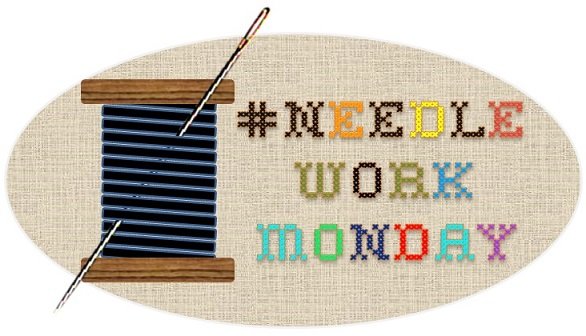 #NeedleWorkMonday initiated by @crosheille (founder) 🧶
Hostesses (admin): @muscara, @shanibeer and @marblely 🧵
🌷 Today's curation is written by @marblely 💻🖱✍🏻
Our Motto: Support & Inspire!