Less waste everyday skirt / 無駄のない普段着スカート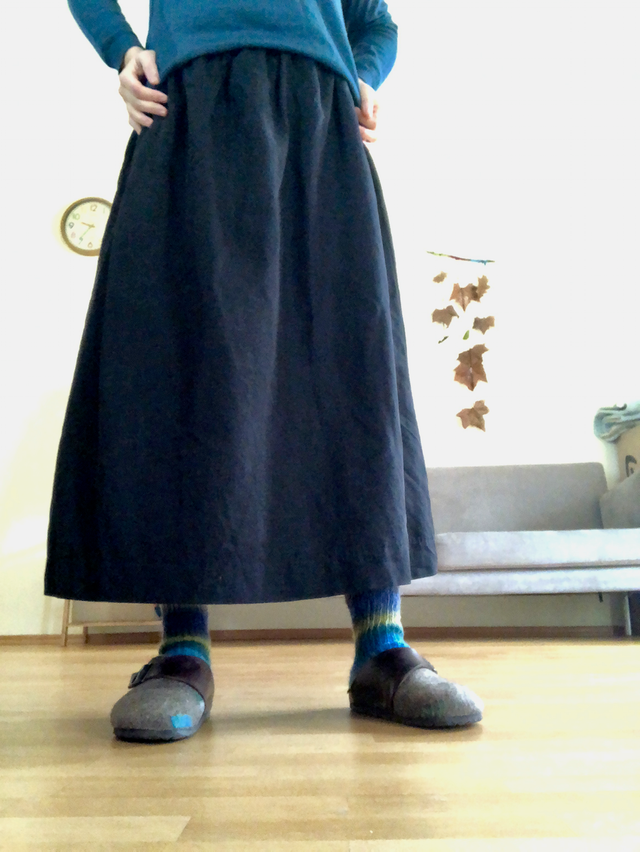 (Excuse me for my poor front camera ... !)
I wanted to have a black long skirt to wear casually everyday and was looking for fabric for a while, thick linen or cotton. Finally I found an ideal one and made it.
家で気軽にはける黒い長いスカートを縫いたいなと思って、長い間布を探していました。ちょっと厚めのリネンか木綿か。ようやくリネンと木綿混紡のいい感じの生地をみつけて縫えました。
The fabric was quite expensive (for me) so I tried to buy as less as possible ... :D Here is my idea:
いい生地なものの、私にとっては値段が高いぞ・・・ということでなるべく少ない生地で工夫して作りました。こんな感じ: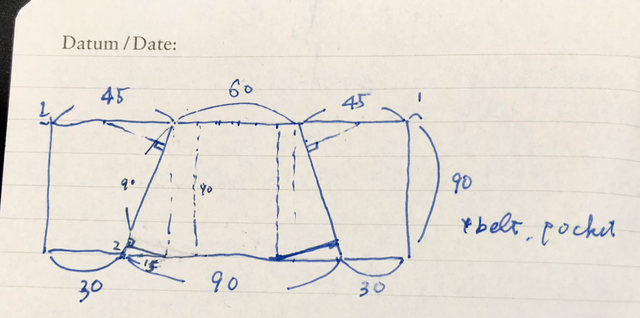 It turned out well and I'm wearing it quite often at home. It doesn't fit to my down jacket so I'll wear it outside in spring :)
(Once my partner said me that long skirts are for elderly ladies. I was observing people on street and found not so many people are wearing it. But I think in Japan it's not uncommon and I like to wear it. It's warm in the winter time with socks and tights, it's comfortable in the hot summer days. So I wear it as a future elderly lady :D)
冬に着るダウンジャケットとあまり合わないので、もっぱら家で着ていますが、春になったら外に着ていきたいです。
Happy Needlework Monday!
---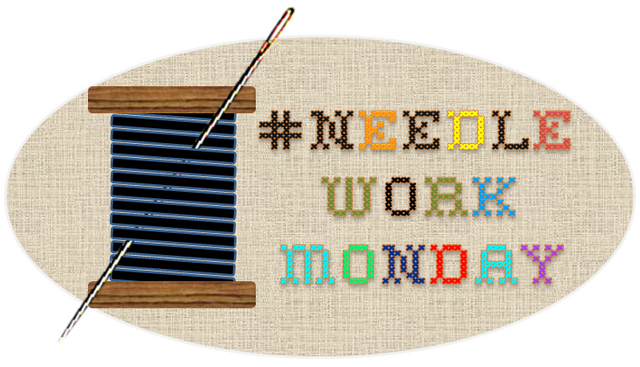 Needlework Monday is initiated by @crosheille and @crystalize. Now it has its own account @needleworkmonday. Thank you to the team for hosting this wonderful & fun weekly tag!
針仕事の月曜日は@crosheilleさんと@crystalizeさんが始めた月曜日の針仕事コミュニティーです。和気藹々針仕事の話題で盛り上がります。英語の投稿にヘルプが必要でしたら discord などでお気軽に声をかけてください。