Amazing Nature Contests – August 2020 – #01 – Rajko's Cave (Part II) [eng/срп] Чудесна природа – Август 2020 – #01 – Рајкова пећина (други део)

We continue the underground journey
through Rajko's cave that we started yesterday.
You must have wondered where the cave's name came from. Legend has it that Rajko was an innkeeper during the day, and at night he robbed rich travelers and caravans, and then hid the treasures in this cave. In front of the cave there is a short text about the legend:

Настављамо подземно путовање
Рајковом пећином које смо започели јуче.
Сигурно сте се питали откуд пећини назив. Легенда каже да је Рајко током дана био крчмар, а ноћу је пљачкао богате путнике и караване, и затим благо скривао у овој пећини. Пред пећином стоји кратак текст о легенди:
---
| English | Српски |
| --- | --- |
| | |
---
You will not find his plundered treasure, but you will find a precious natural treasure… These shapes on the ground are called Rimstone Pools.


То његово напљачкано благо нећете наћи, али зато ћете наћи непроцењиво природно благо… Ови облици на тлу називају се бигрене каде.


---
And this one is called Crystal Pool.


А ово се зове Кристална када.


---
---
When the stalactite and stalagmite merge, we have a pillar (or column), as in the following photos:


Кад се сталактит и сталагмит споје, имамо стуб, као на следећим сликама:


---
And for our "Amazing Nature" contest, we move on to the most beautiful part: sculptural works of nature. Figures sculpted in limestone, which miraculously change shapes as you move around them. Imagine what it was like for the brigands who hid in these caves carrying the flickering light of torches. Take for example this royal escort: The old King and his Queen with their subjects…


А за наше такмичење "Чудесна природа", прелазимо на најлепши део: вајарска дела природе. Фигуре извајане у кречњаку, које чудесно мењају облике како се око њих крећете. Замислите како је то изгледало хајдуцима који су се у овим пећинама крили носећи трепераву светлост бакљи. Погледајте на пример ову краљевску свиту: Остарели краљ и његова краљица са поданицима…


---
You really don't need much for such impressive sculptures: a little calcium carbonate (CaCO3), a little water dripping between those limestone rocks and just a few hundred million years of dripping… I wonder how long it took for 'Rajko brigand leader?'


За тако импресивне скулптуре заиста не треба много: мало калцијум карбоната (CaCO3), мало воде која капље између тих кречњачких стена и свега неколико стотина милиона година капања… Питам се, колико је било потребно за 'Рајка харамбашу'?


---
There is as much as you need of it in
Rajko's cave.
It is currently Summer and the level of the river is low, but when it swells, then the water can fill the entire abyss on the dam behind the visitors.
У
Рајковој пећини
свега тога има колико треба. Тренутно је лето и ниво реке је низак, али кад она набуја, онда вода зна да попуни читав понор на брани иза посетилаца.
---
Speaking of water, we have entered the river horizon of the cave and are descending towards the river.


Кад смо код воде, увелико смо зашли на речни хоризонт пећине и спуштамо се ка реци.


---
Here we are at the river level.


Ево нас најзад на нивоу реке.


---
Leaning Tower shows us that we are on the right path to the exit.


Криви торањ нам показује да смо на правом путу према излазу.


---
But just look at these scenes. Is Darth Vader lurking here out in the darkness? Or some scary monster?


Али погледајте само ове призоре. Вреба ли овде из мрака Дарт Вејдер? Или неко страшно чудовиште?


---
There it is! I knew it! It's a gigantic snail!


Ево га! Знао сам! То је џиновски пуж!


---
Fortunately, this snail will not chase after us. And even if he sprints, he wouldn't get us in a million years. We are already in the lobby of the cave where there is a detailed map of all the rooms and sculptures we have visited.


Срећом, овај пуж неће појурити за нама. А и да појури, не би нас стигао за милион година. Већ се налазимо у предворју пећине где се налази детаљна мапа свих просторија и скулптура које смо обишли.


---
Here we are an the enterance/exit…


Ето нас коначно на улазу/излазу…


---
The adventure is unfortunately over. Outside we can still see Janko's cave, the place where Rajko's river springs from his cave and continues its way through the miraculous nature…


Авантура је нажалост завршена. Напољу још можемо видети Јанкову пећину, место где Рајкова река извире из његове пећине и наставља свој пут чудесном природом…


---
Thank you so much for following us on this exciting journey through the Amazing Nature.
Велико хвала што сте нас пратили на овом узбудљивом путовању кроз чудесну природу.
---
It's not over! Next Wednesday, Ceremošnja cave! 😃
The photos in this
#wednesdaywalk
taken with the Fujifilm X-T20, the Canon EFs 10-22mm f/3.5-4.5 and the Canon EFs 18-135mm f/3.5-5.6 IS STM lenses.
Није готово! Идуће среде, пећина Церемошња! 😃


Фотографије снимљене фото-апаратом Фуџифилм Х-Т20 и објективима Canon EFs 10-22mm f/3.5-4.5 и Canon EFs 18-135mm f/3.5-5.6 IS STM.


---
Clickable Banner for free usage. Redirects to the Amazing Nature Community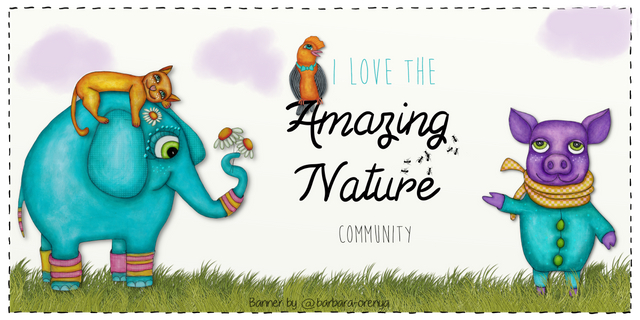 Clickable Banner by @barbara-orenya
---
---
* * *
Related Posts / Повезани текстови
* * *
Amazing Nature Contest posts:
Cat Photos & Comics Gallery: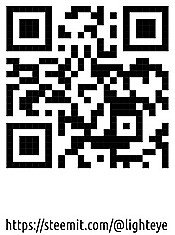 Check out ABRA and easily invest in 28 cryptocurrencies or BIT10, an index of the top cryptos. Use this link to sign up and get $25 in free bitcoin after your first Bank/Amex deposit, or 1.5% cash back when you exchange cryptos

1GZQG69sEKiMXKgGw9TcGcUCBoC4sC1ZYp