TRDo Initiate A Witness Voting Proxy for Securing The Decentralization of Our Crypto Mother Land [Quick Update]
Dear Steemians / Trendo'ians,
To protect the Blockchain. to secure the Decentralization, to secure the Crypto Motherland of ours -
STEEM
, we [Team TRDo] initiated a Proxy for Witness Voting as
@hive-122863
which will vote
TOP 30 HUMAN WITNESSES, who doesn't support HF 0.22.5
.
---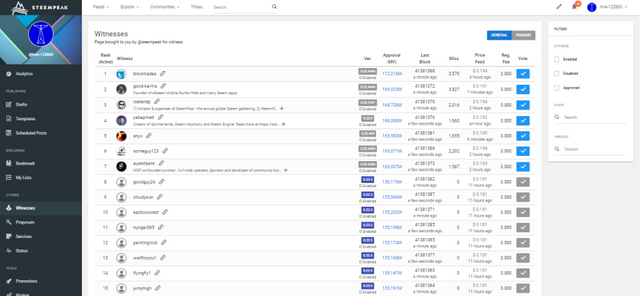 ---
Why TRDo Against HF 0.22.5?
According to our view point,
@justinsunsteemit
did an unethical move by getting help from few exchanges which can't accept at any cost. So, now our Witnesses are fighting back. Therefore, we all should support them for this battle which can secure our chain & our decentralized crypto land from
#TRON
sh!ts.
---
Rewarding Mechanism?
Yes, we will implement a rewarding mechanism to Steemians who support our Witness Voting Proxy. We have
1.1 Million TRDO Tokens
which can be used for this process. Anyway we have not yet develop this rewarding mechanism, but we hope to develop it in 2 weeks time period.
---
How To Join Our Proxy Voting?
Go to :- https://steemitwallet.com/~witnesses
Below of the page you can see, SET PROXY button with a place to put Proxy name.

Place our Community Account (hive-122863) as Proxy for Witness Voting like below

You successfully added TRDo Community Account as your Proxy for Witness Voting as follows:
---
We are the community which is truly decentralized. I think now it's time to prove the entire Crypto World the power of STEEM Community!
---
"Call TRDO, Your Comment Worth Something!"
Join us at DISCORDAPP.COM
Join us at TWITTER.COM
Join us at FACEBOOK.COM
Join us at REDDIT.COM
Join us at TUMBLR.COM
Join us at MEDIUM.COM