Campus Connect Weekly Contest || My Best Day on Campus || 50% Payout To @campusconnectng
INTRODUCTION
Hello wonderful people! It is another good week to participate in a wonderful contest as this. I am so excited writing about my good past in the campus that keeps me smiling anything I recall them. Many thanks to
@campusconnectng
for this wonderful contest. I hope my wonderful readers participates too🤩 to spread happiness as students in the great campus community on steemit.com (
Campus Connect Contest Week 13
). Read on to
my best day on campus!
🤗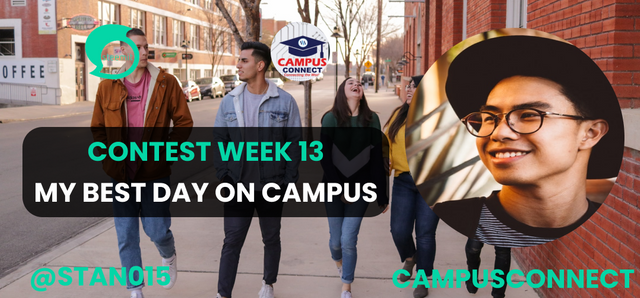 my design
The Campus unites, teaches, disciplines, motivates, builds and does more to the development of students. The campus is the best place to begin the journey of good life in the future as all that the campus teaches you are mainly what will determine your future and who you will choose to become. However, there are some fun moments in the campus that you as student will always smile at when you remember them. the good old times. Below are two happy moments I always would want to talk about.
💢The Day We Started Our School College Project Of Building A Car Wash Gallery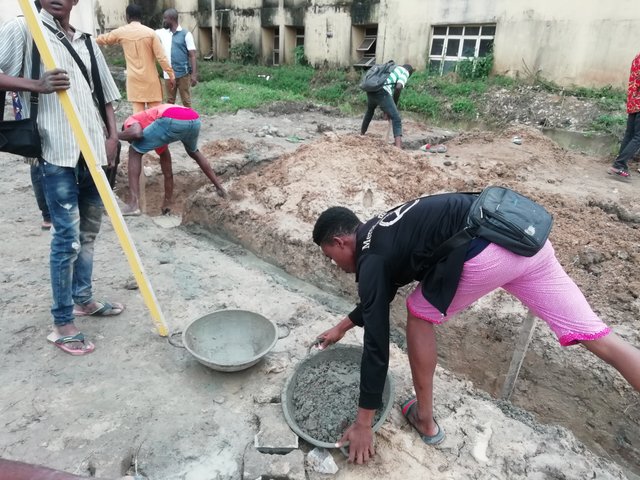 This day is among my best days in the campus as it was a project that involved all students working together. You can imagine watching your friend mix cement or you digging the foundation in front of your mates and crush...LOL😂 Of course it was a fun day if you can imagine how playful the students conversation would be on this kind of labour, this kept the work going.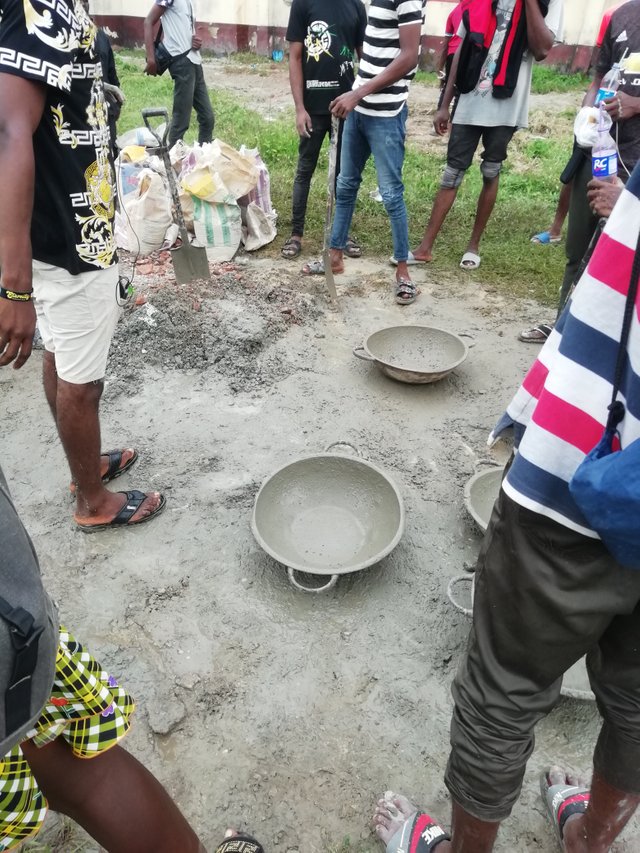 This period is remarkable to me as any day I pass bye this car wash gallery, I recall we started the foundation. The project was completed experts in the field of building and construction. I am camputer engineering student, participating in this kind of project that is unrelated to my course was due to the college's Student Work Experience (SWEP). You can see the photo below, I took it from a disatance out of joy when I was passing bye.🤩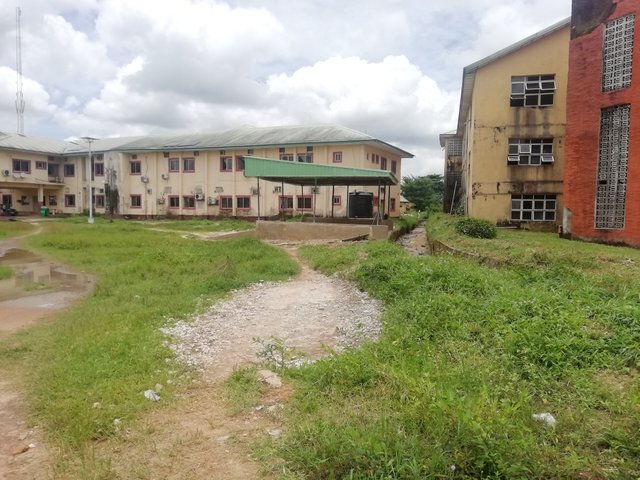 💢The Day I Made My First Steemit.com Earnings.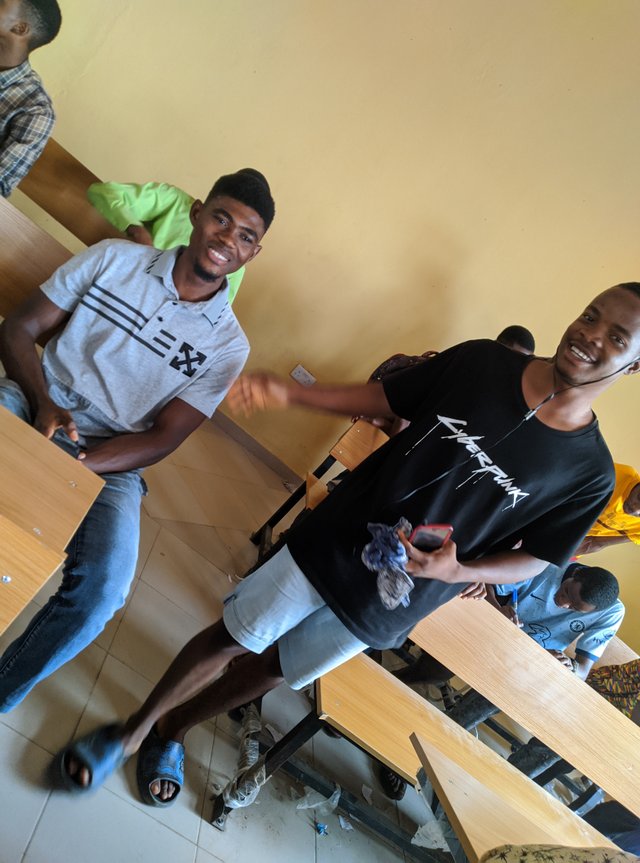 This day is a remarkable day to me in the campus as I was in the classroom the day my #introduceyourself post was curated. You know that feeling, joy/happiness one feels when he/she gets his/her first reward writing or completing a task? That was the feeling that very day in the classroom.🤩 That made me believed in steemit.com the more and also made me sticked to being original in my articles/contents.
why this day is remarkable?
This is remarkable to me because I needed this kind of opportunity the most during that time, I had left school dues that steemit earnings helped me clear out. You can see I remembered it and it is in this article.❤🤩
Promote steemit.com in your area if you can, someone somewhere will be saved a million times by steemit.com just by doing what they would love and also learn a lot about creating contents!
Thank You So Much For Reading Through To This Part Of My Entry To This Wonderful Campus Connect Contest Of The Week.❤
https://steemit.com/hive-172186/@stan015/my-introductory-post-to-this-great-community
Best regards, the moderators and coordinators CampusConnect Community:
cc
@campusconnectng
@whitestallion
@bright-obias
@chibuzorwisdom
@swaylee
@alphafx
@pricelesspresh
50% payout of this post goes to @campusconnectng, this is part my contribution to supporting this great community.