STEEM KINDNESS - Providing school equipment assistance packages to underprivileged students and poor students on Sunday 5 December 2021.
---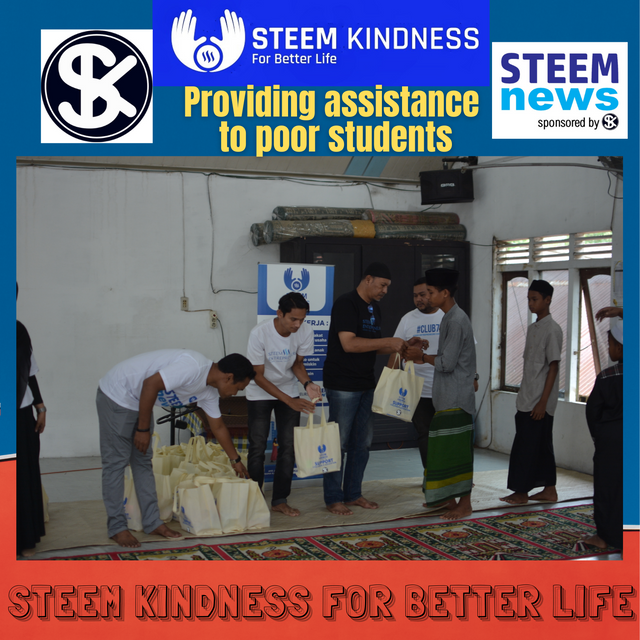 ---
On Sunday, December 5th, we as Steem Entrepreneur administrators carried out activities to provide assistance to poor students. This Steem Kindness program is as our planning program from the Steem Entrepreneur community. Steem Kindness Program to provide support to the education sector, by distributing aid packages of school equipment and supplies to 25 students from underprivileged families.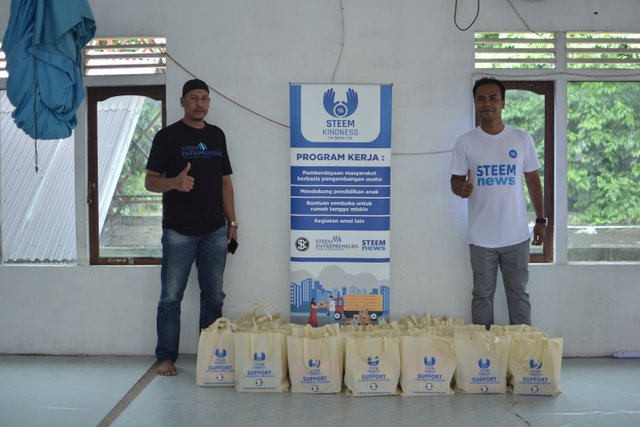 ---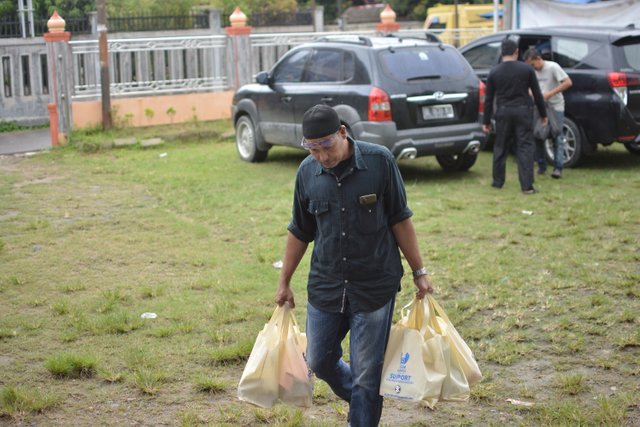 ---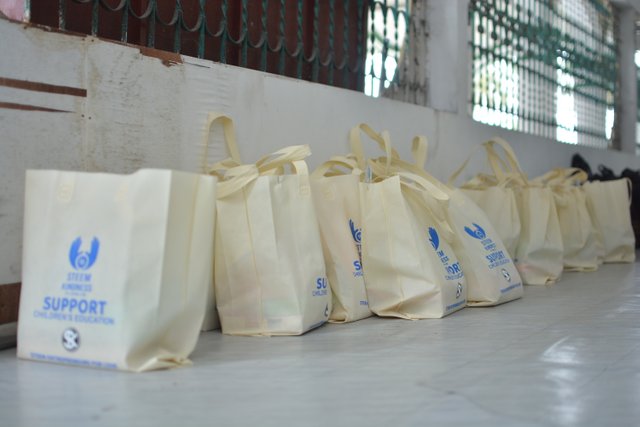 ---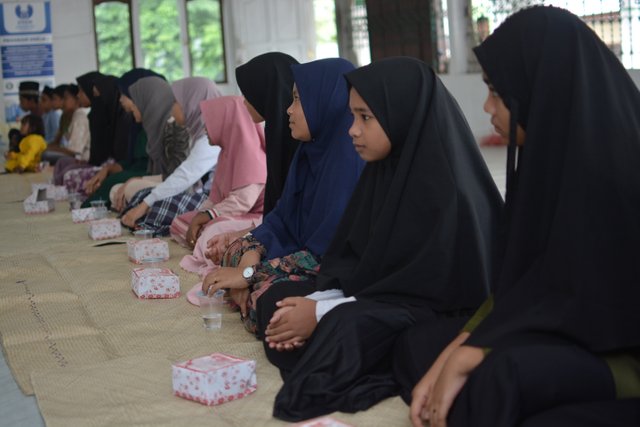 The location for the distribution of this aid was in Langa Village, Syamtalira Bayu District, North Aceh Regency. These Students' Children are Poor children and Orphans They are orphans from Langa Village and Beunot Village. They are also the children of students from Dayah Ihsaniyah Al-Aziziyah. The children of these students are from 8 to 14 years old, there are boys and girls. They are all children who can't afford, they lack the money to take education in their schools.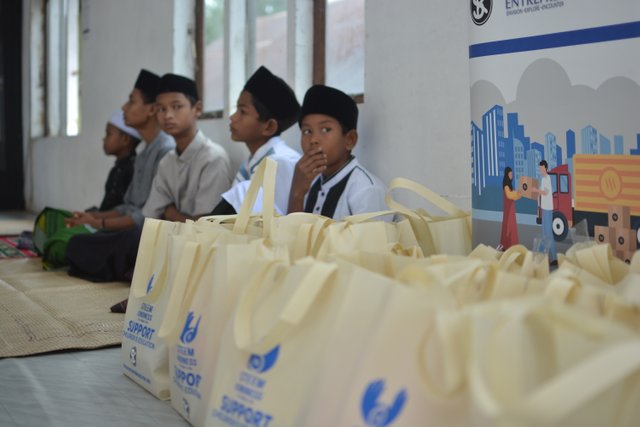 ---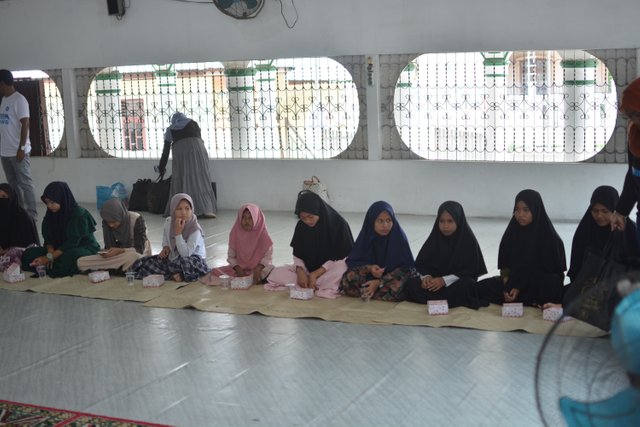 ---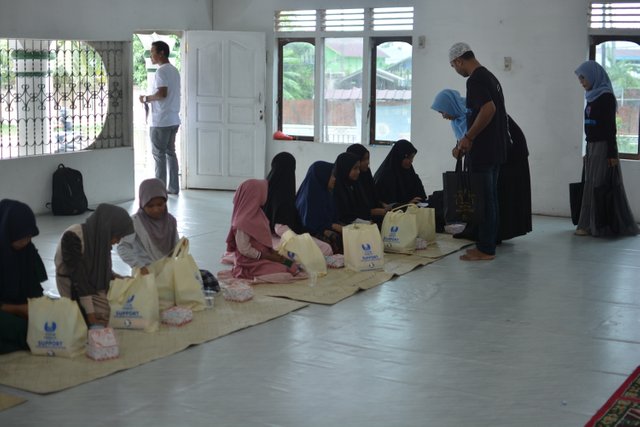 ---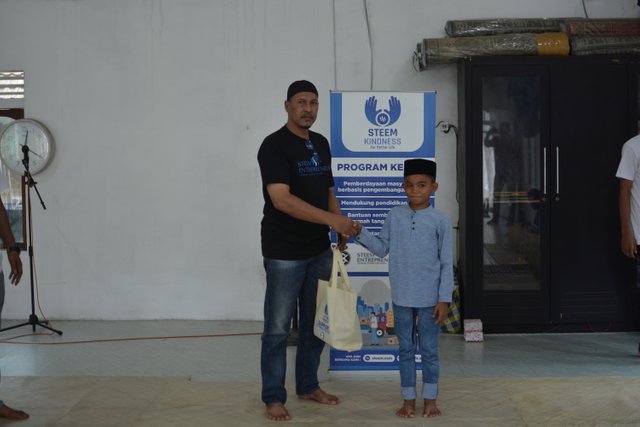 The Steem Kindness program to support children's education also collaborates with non-steemit communities, namely the Alumni community of SMA1 Syamtalira Bayu graduates of 99. This collaboration is important in our efforts to promote to the public about Steemit activities. There are two types of packages that we provide to these underprivileged school children :
---
Packages 1 : School supplies and equipment packages Such as : notebooks, pencil cases, drinking bottles, pencils, coloring pencils, erasers, rulers, pens and others. All of these packages are from Steem Kindness which we pack in bags that have the Steem Kindness logo, the SK logo and the Steem News logo.

Packages 2 : Basic Food Assistance Packages such as: cooking oil, granulated sugar, chicken eggs, also cash and others. This assistance is a donation from Syamtalira Bayu SMA1 Alumni, graduated in 1999.


With the help of school equipment and supplies, we from the "Steem Entrepreneur Community" hope to motivate these orphans and poor children to study hard. And we will try to make this assistance program, if there is funds we will do it once a month. Because there are so many underprivileged or poor children in our area who live in Lhokseumawe City and North Aceh District.
---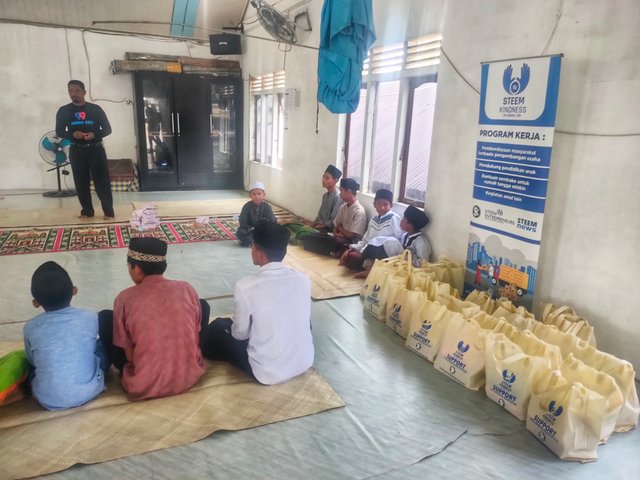 ---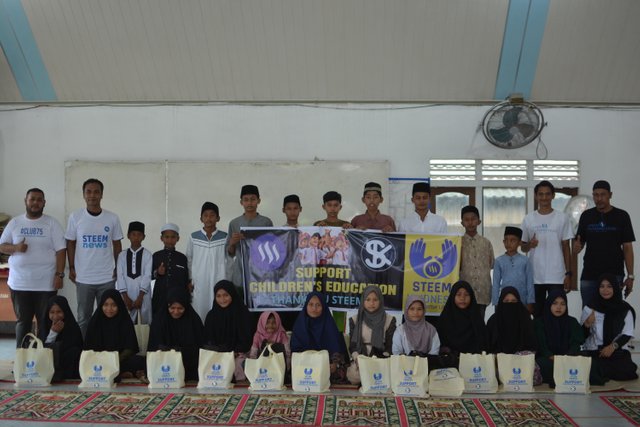 ---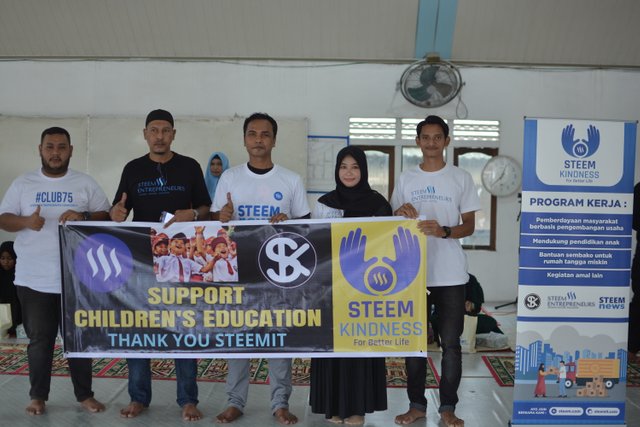 ---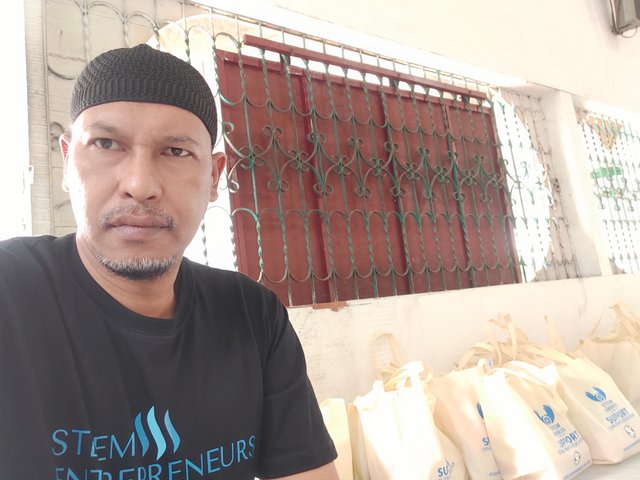 CC :

@stephenkendal : Thanks you for your support for donating an additional 100 Steem for our program.
@pennsif : Thanks You for always providing guidance and support to us and always publishing our program of activities on STEEM NEWS.
@steemcurator01 : Thanks You to those of you who always support us and our community,

---
Thus the Steem Kindness activity that we do to provide assistance to underprivileged students and poor students, hopefully our assistance will be useful to them. Thanks You to
@harferri
who has worked hard to realize this program, also Thanks to
@akmal1
,
@afrizalbinalka
and other friends who have supported and helped this program. Thanks you to the Steemian Friends who is visited and support my post. Greetings from me to all Friends of steemit. Keep doing your best.
Steem Entrepreneur for Better Life