The report handover of The Youth T-shirt with the Steem and SK logo | @steemkindness20pc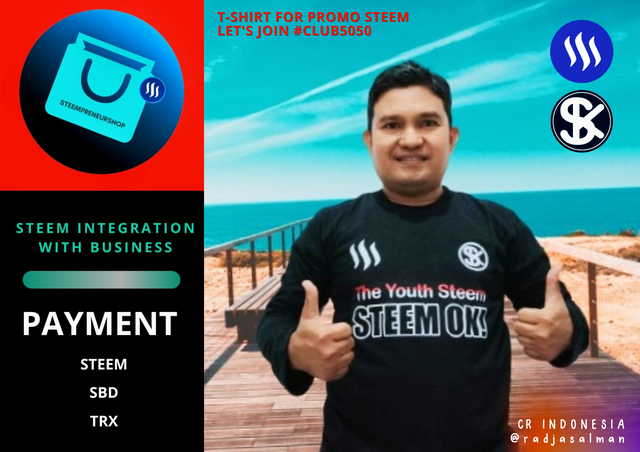 Background
T-shirt is one of the merchandise that can be worn for a long time. T-shirts are also always used in daily activities to support activities. This means that it is easier for people to remember the brand or logo that is attached to the merchandise. Just try to compare it with promotional media in the form of brochures or booklets which tend to be ignored after people read them once or twice. The brochures or booklets are then piled up and forgotten. Meanwhile, useful merchandise such as t-shirts will still be used and seen by the public more often.
Production of THE YOUTH T-shirts with the STEEM and SK logo.
Video in production process
| Model | Quantity | Price |
| --- | --- | --- |
| T-shirt | 10 Pcs | 100 Steem |
| | | |
Proof of payment


---
STEEMPRENEURSHOP received an order to produce 10 the Youth Steem T-shirts sponsored by Mr.
@stephenkendal
. The Youth is a community consisting of creative young people who focus on
#promosteem
activities in their city. This collaboration is in line with
@steempreneurshop
mission to carry out
#promosteem
activities through the marketing of a product. The youth t-shirts are currently in production and have been handed over to the leaders of The Youth
@bangmimi
.
Photo gallery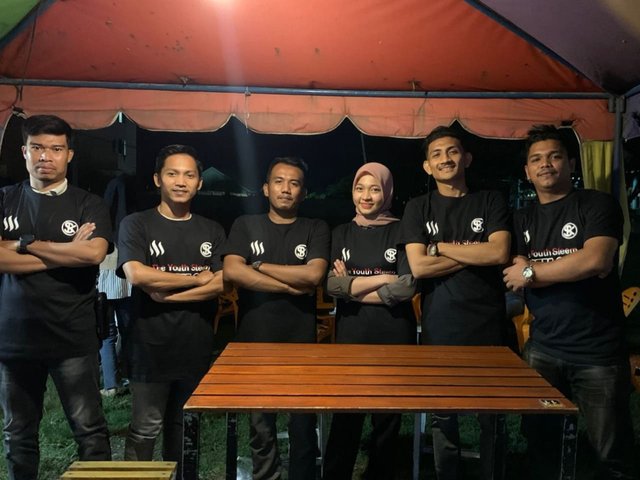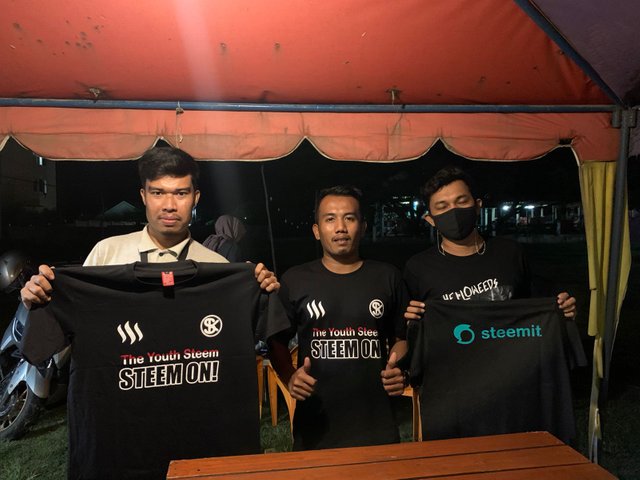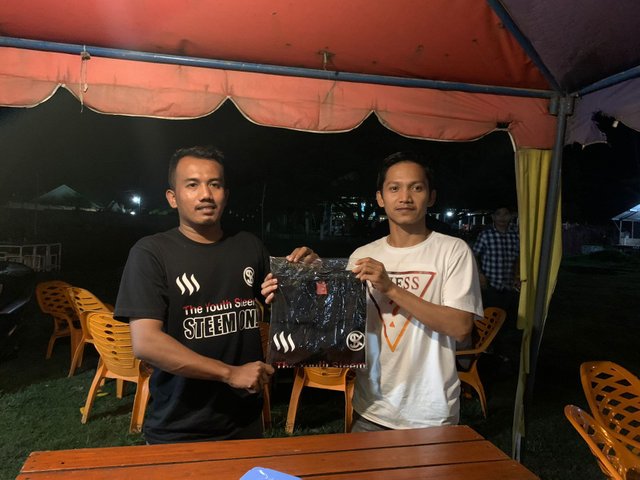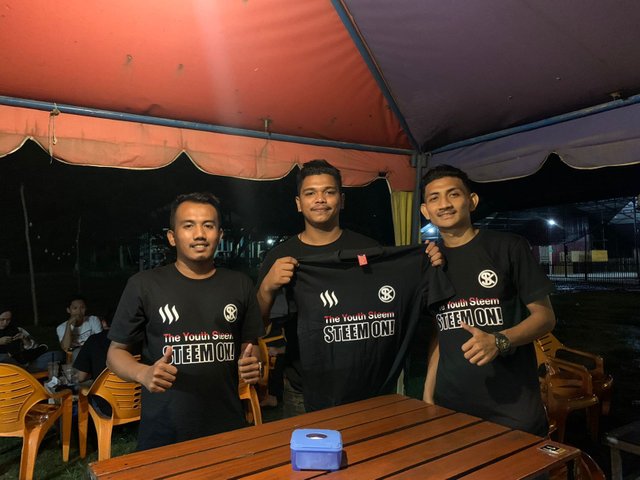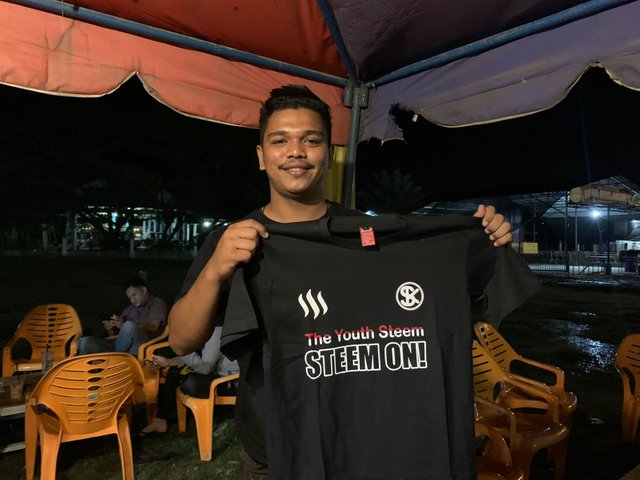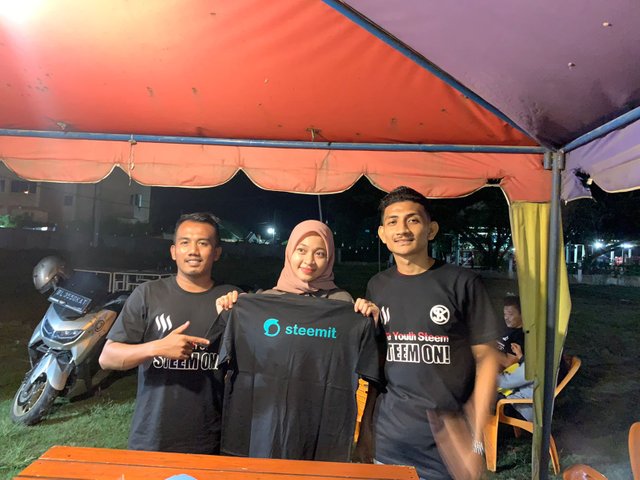 Photo source : The Youth Team
The synergy of Steempreneurshop with The Youth is a good and mutually beneficial cooperation, especially for the growth of the steem economy. Cooperation involving all elements of the steem community in every promo-steem activity or other activities related to steem will make the steem community stronger and united to work for steem. We believe steem will be even greater in the future for a better life.
Thank you to Mr. @stephenkendal and The Youth for the trust given to @steempreneushop to produce The Youth T-shirt with the Steem and RK Logo. Especially for The Youth Steem we support and wish you a Happy Work !
Cc : @pennsif | @stephenkendal | @radjasalman
Best regards,
STEEMPRENEURSHOP
---