Announcement of contest winners season II : What is your strategy to optimize technology for your business development?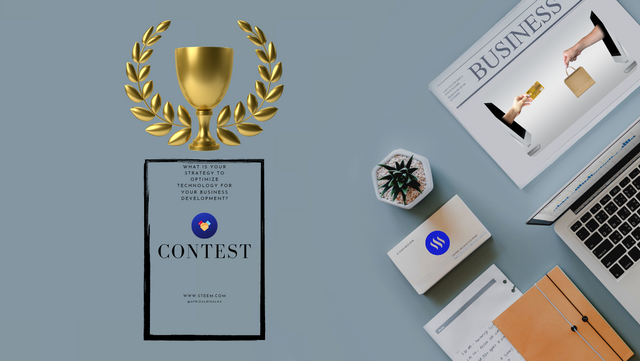 Dear participants of the steem entrepreneurs contest.
We thank the contest participants who have contributed to our contest on the theme (how is your strategy to optimize technology, for the development of your business) that you have posted on the page, the steem entrepreneur community. Of the 3 entries entered in my comment column are participants who have followed the rules of the game in this contest.
On this occasion, I will announce the results of the contest winners who have been judged by the appropriate team of steem entrepreneurs and deserve a good score according to the theme that we have listed on the contest posting page. Every contest participant who wins will get 3 STEEM prizes + a BOOMING account vote that matches the theme criteria.
Notes
Each post that is selected cannot interfere with a lawsuit that is in accordance with the contest rules.

We will not accept entries, if the contest posting has ended on time.
III Best contest publication
Winner I : @ronindboss
Contest participant link • (4 STEEM, BOOMING account voice support)#club5050
Winner II : @rad-austine
Contest participant link • (3 STEEM, BOOMING account voice support) - #club5050
Winner III : @alfinnur
Contest participant link • (3 STEEM, BOOMING account voice support) - #club75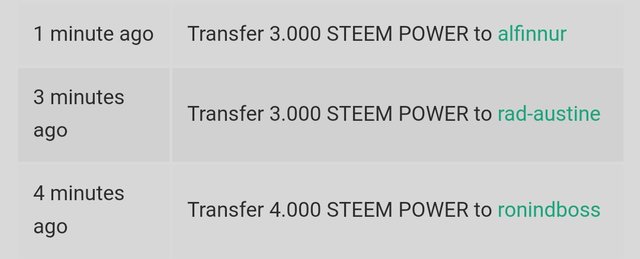 Gifts that have been sent by directly powering up in an effort to realize the dream of maintaining the steem ecosystem. So we decided on a way to power up the steem power.
Main goal of the contest
To broaden the horizons of content work so that member steem entrepreneurs are more creative in creating quality posts.

create your business ideas more broadly by providing benefits about a technology in the digital era.

Every post or writing that you provide to us so that newcomers can learn, especially for those who have just joined the steemit platform, with good writing, will certainly have a positive impact.
That's all from me, the results of today's contest winners announcement. I would like to thank the Steem Entrepreneurs Team for taking the time to assess the contest participants. Congratulations to the contest winners, stay motivated and consistent and keep increasing your power ups. greetings @afrizalbinalka.