Deadpool 2' reveals new character's look: Who is Domino?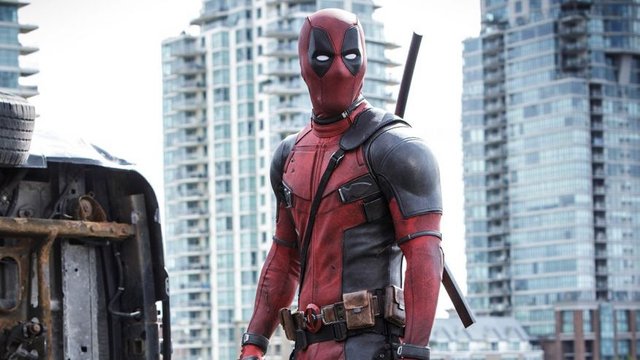 With production for "Deadpool 2" in full swing, the star of the notoriously meta comic book movie had some fun with fans on Monday when he gave them their first look at a new character. Comic book and movie fans alike now have their first official glimpse at a fully-costumed Domino, and the reveal is pretty hilarious.
"Deadpool" star Ryan Reynolds posted a photo on Twitter of actress Zazie Beetz decked out in her full costume. Her look seems to do the comic book version of the character justice, but it's the background that's especially eye popping. Domino lays seductively on a floor in front of a fireplace. When one looks closer, she's clearly lying atop Deadpool's costume. The image is a play on one Reynolds posted in 2015 to promote the first film, which itself was a parody of an image of a naked Burt Reynolds for a Cosmopolitan centerfold in 1972.
"Some people just know how to work a red carpet," Reynolds wrote, clearly winking at the imagery.
It was previously revealed that Beetz would play the comic book character, who made her first appearance in the same issue as Deadpool himself, 1991's "New Mutants #98." Still, she's nowhere near as popular a name as, say, Wolverine, Cyclops or Gambit. As a result, many may be wondering who Domino even is.
For one, she's typically seen alongside or up against Wade Wilson due to the fact that she's an equally morally ambiguous mercenary. Many of her comic book appearances have her linked to the time-displaced commando Cable, who will be played by Josh Brolin in the film and was teased in the post-credits scene following the first film. As a result, writing her into the narrative of "Deadpool 2" probably won't be difficult given all the written source material.
As for what she's capable of, the answer is "a lot." Domino is a mutant with an unusual passive ability. According to her Marvel Comics character bio, she is capable of, "subliminally and psionically initiate random telekinetic acts that affect probability in her favor by making improbable (but not impossible) things to occur within her line of sight, thus causing her to have 'good luck' and her opponents to have 'bad luck.'"
In other words, if she needs to make a difficult shot, or needs her enemy's weapons to malfunction at an opportune time, she'll subconsciously make it happen. She's been drawn in a variety of different ways over the years, but she's always had the signature diamond over her eye, which is featured in the above teaser image.
So far, plot details on "Deadpool 2" are scarce. In fact, all anyone knows is that both Cable and Domino will be featured.