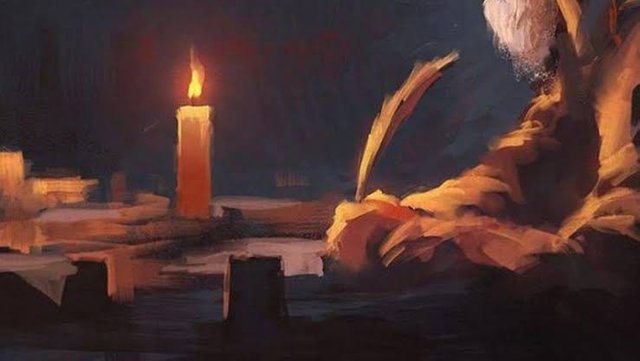 source
---
Hi, friend..,
How is everyone...,
I hope our health is always good ...
introduce my name @muftii from Aceh Indonesia ...,
I am a member WORLD OF XPILAR community.
On this occasion I posted in the #Knitrias-Project community, this is my first post in this community. Hopefully I am welcome here and get knowledge from friends here,
I joined steemit in March 2018, my reputation in steemit was very low 3 years 54 maybe because of my lack of expertise in writing, art and others related to the platform.
My steem Power is very little, only 88 sp (what do you think friend, very little right .. ??),
I bring happiness, as the saying goes, "Smile in a cry, cry in a smile."
---
my respect to
@knitrias
The philosophy of materialism states that, the real reality in this biosphere is matter. Humans are in principle a representation of material input. While intelligence, morality and spirituality depend on many things. In short, human superiority is always measured by material superiority

Humans become geniuses and are smart because they are supported by matter, without the support of material well-being, the real value of humans will decrease to a very low level.

Rene Descartes studied philosophy with the method of doubt. He doubts any form of truth that encompasses all science where its truth is considered final.

To doubt the truth that has been considered for thousands of years does not mean blaming the truth and justifying mistakes. But complement and strengthen the truth with rational analysis.

Every truth must be dissected and fragmented so that all the secrets of the truth are revealed.

Isn't the climax of truth the truth is the infinite and unlimited truth of God ...?

Why do many people deny the truth of God and sometimes obey the truth of human products

Even material philosophy assumes that the good and bad of human character is strongly influenced by matter, the more abundant man is in mastering matter the more dignified a person's life is, the material that elevates one's life strata to a higher level.

This very radical assumption has formed the attitude of human tyranny material so that he dared to kill each other for the sake of fighting over a handful of matter.

There are individual, group, ethnic, ethnic, national, regional and international conflicts for material reasons.

In such a context, the great values ​​of humanism are removed from the human mind because matter has become the king who rules over humans.
---
Best Regard