Dandelion and a bug
Presently the dandelions' yellow flowers catch the eye. They also attract the first insects. Finally it is springtime.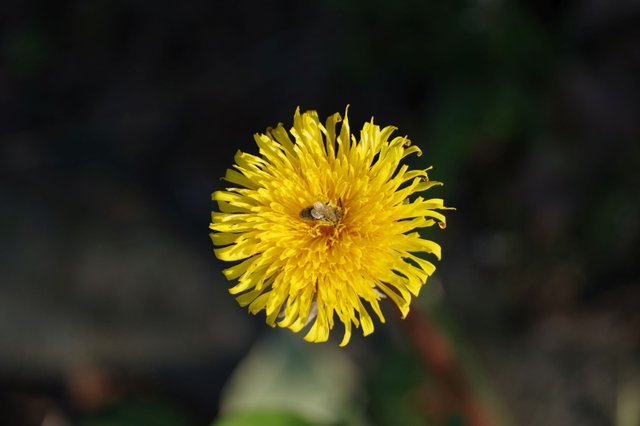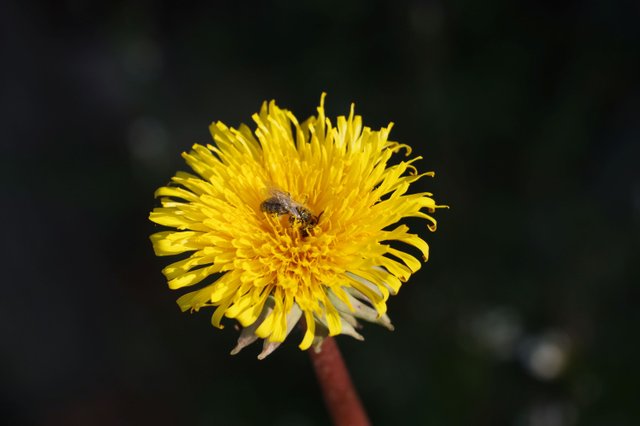 During my walk I could not resist taking photos of these scenes, just to document life and its bright colours.
This second set has another appearence. I was experimenting with varying exposure settings in the bright sun. This version makes the yellow colour seem less bright, but on the other hand it gives context to the subject.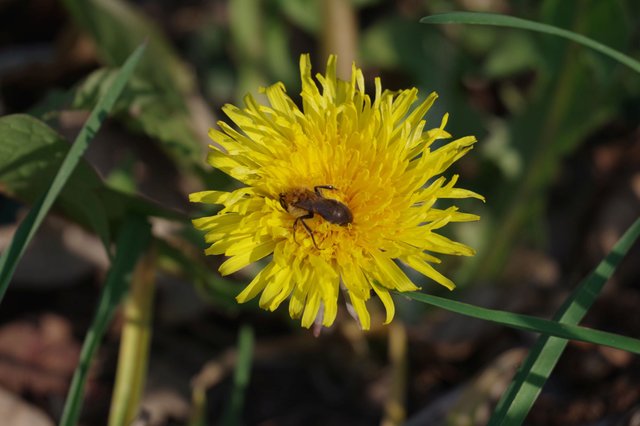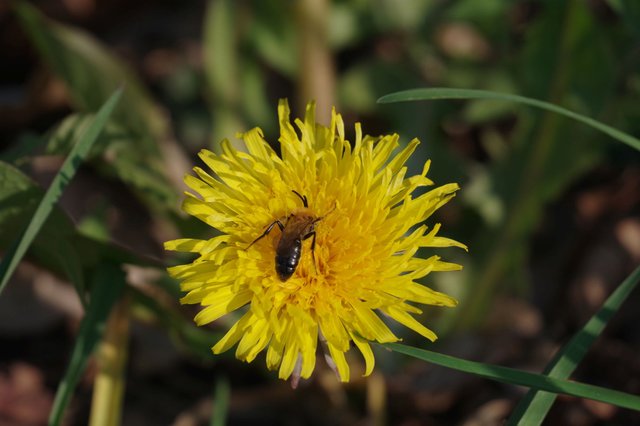 ---
I took all these photos using my Pentax KP and the DA 70-300mm lens. I reduced the size of the images for the upload, but in all other respect these photos are right out of camera without any post-processing.