Steemgeography : Traditional Vannamei Shrimp Farming In Free Land
Hello Freinds Steemians
---
---
Hello steemians friends #steemgeography, good afternoon all may today be the best day for all of us in enjoying the beauty of nature around us, greetings know me @mattmcguire, this time I will discuss about the activities of the community in my village in cultivating Shrimp Vannamei.
---
The Nature Village where I live mostly has an area that is still 60 percent unsoconsable to humans. So that the standardization of superintensive shrimp pond management is considered very productive in this area.
For the community in our place in order to be a reference for the community and businesses who want to pursue the cultivation of shrimp vaname with optimal harvest. With standardization also, the obstacles faced during shrimp farming can be minimized well.
---
---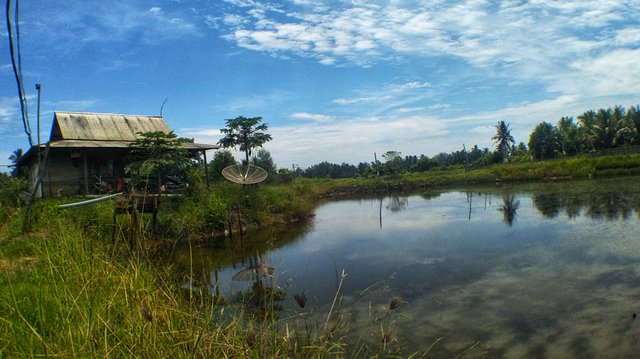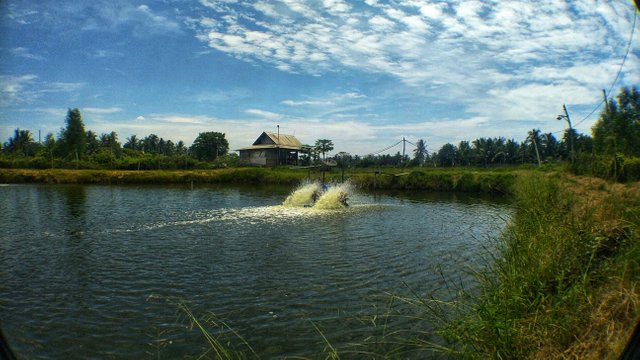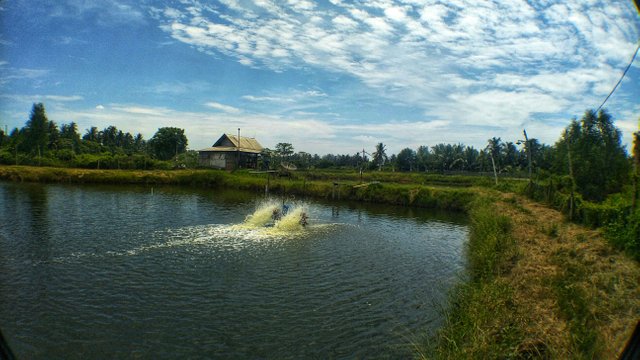 ---
The area of land that has the potential to be sulphate or sour soil in our area is quite large, but the obstacle faced by the community here is very low shrimp productivity.
So the activities of shrimp cultivation vaname in ponds with sulfate or sour land is very aimed at trying to improve the productivity of the land with the approach of shrimp vaname commodities.
To remember shrimp vaname growth very quickly, so it is very vulnerable to WSSV disease and the maintenance period is short and has a good selling value and high.
However, this activity was carried out in the community pond in Dusun suka makmur gandapura subdistrict - Bireun is still a little short of various training from the local government.
---
---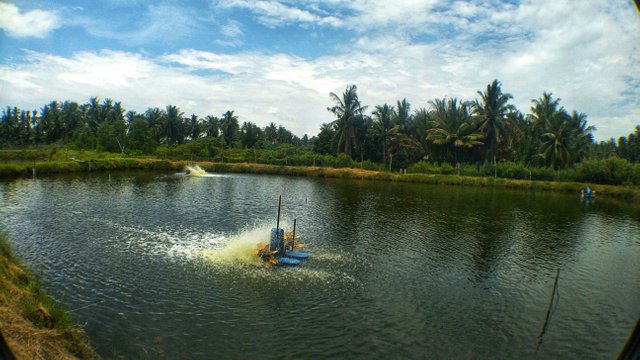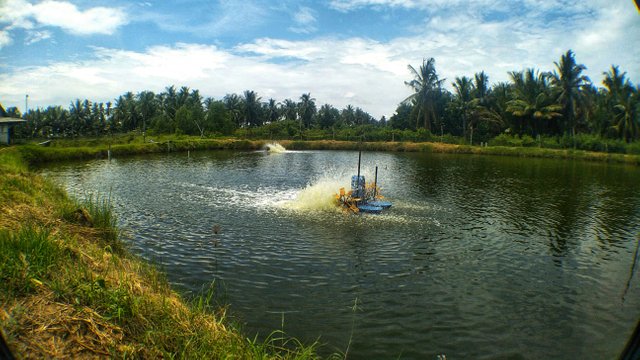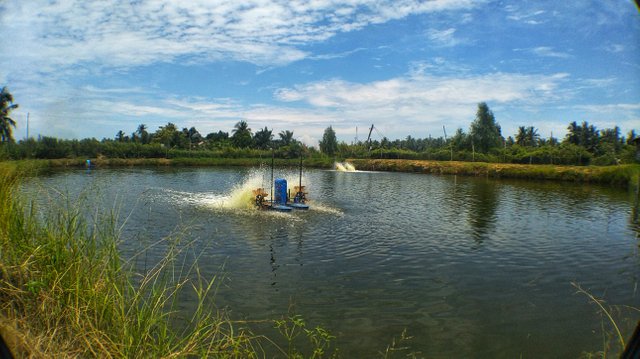 ---
In general most of the vaname shrimp farmers in our place are mostly traditionally said a community here, we still rely on the small river water that is on this seafront from waterways with a water suction system using an 8 PK pumping machine.
Circulation system activities in this traditional way is always applied okeh community in sinj by laying windmills in two corners of the pond area, so that it can serve as a regulator of water circulation in ponds made to resemble the natural habitat of shrimp vaname and regulate the circulation of oxen well for shrimp seed vaname.
---
---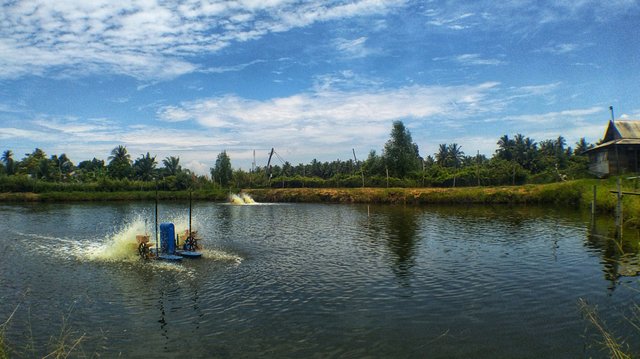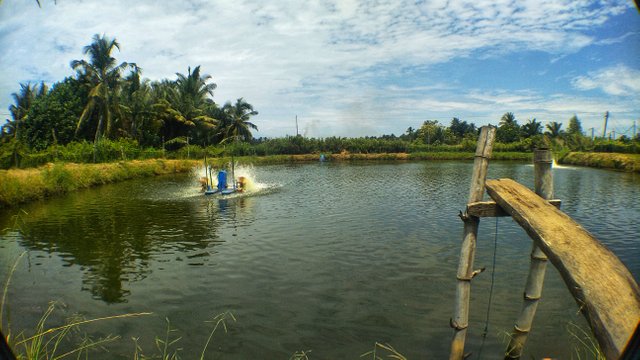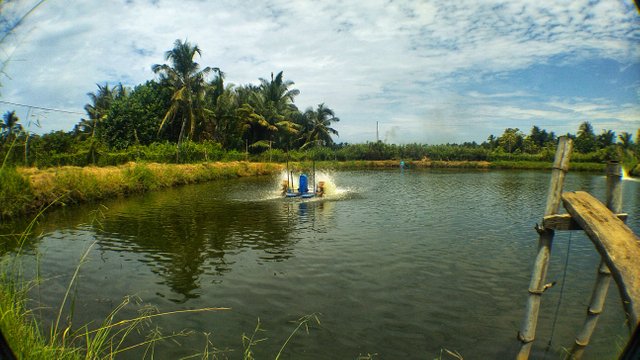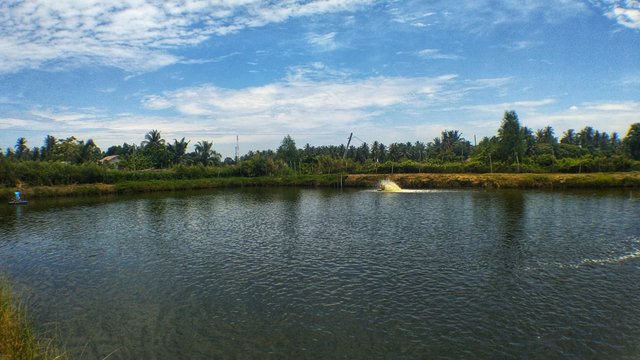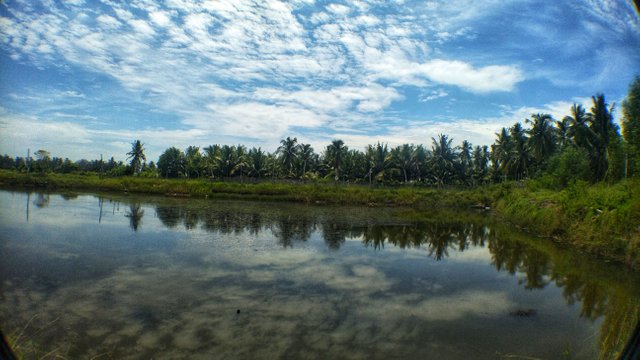 ---
---
Picture | Landscape Photography --------------- |---------------- Model | OPPO RENO5 Android | 9.0.1 Camera | Handphone Photografer | Mattmcguire Location | Aceh - Indonesia Edit Photo | Snepseed

---

---

This is my creation today,I as a beginner here are very grateful to @belenguerra as a community admin #steemgeography , and I thank @bright-obias and @badsha1 as a community moderator, I am very proud in creating in the #steemgeography community, Thank you @mattmcguire.

---

---

This is my activity today, about the cultivation of vanname shrimp traditionally in my village area, hopefully friends can enjoy and give the best

---

---

---

---

♏ Thank You For Visiting My Blog ♏