[ENG - ESP] New Project: Present yourself on Steem Geography! 😊🌐 // Nuevo Proyecto: Preséntate en Steem Geography! 😊🌐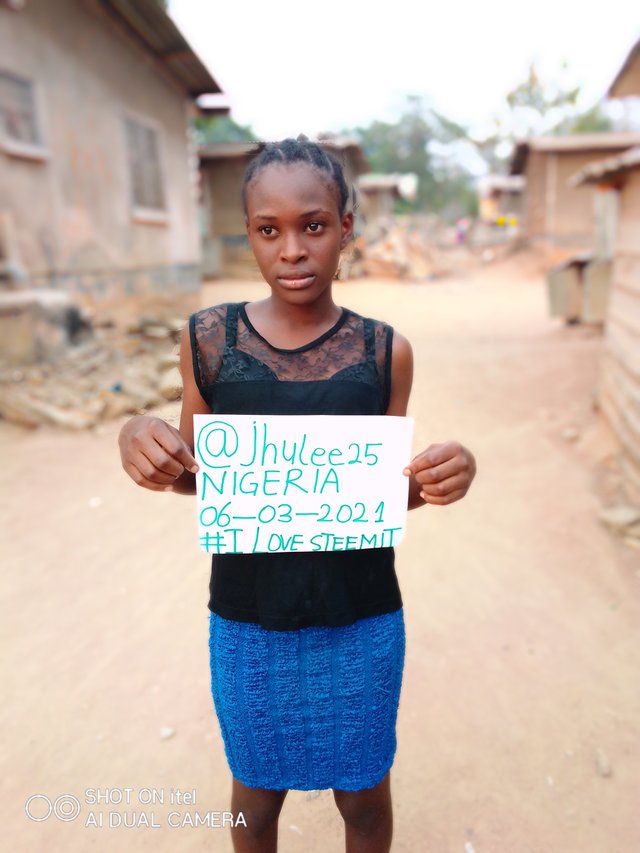 GREETINGS:
Hello steemians welcome to my introduction post.
Today I feel excited and greatful to be a member of this awesome and wonderful platform. I have been hearing alot about this block chain for a long time and I decided to join steemit on 6th of March 2021. I welcome you all to my introduction.
Today I am participating in this wonderful project and I sincerely appreciate those that organized this wonderful project. May the almighty God continue to give you strength and knowledge to carry on with this good work of yours effectively and using you all to help the less privileged.
ABOUT MYSELF:
My name is Juliet Jonah I live in Cross River State. My family migrated from the north to come and settle down in Cross River State. I am a native of Enugu State, Nigeria. I am the third child of my parents and am dark in complexion, tall with a pointed noise. Blue is my favourite colour, fried yam and plantian is my favourite food. Jean trouser you crop top is my best outfit.
HOBBIES:
Each person has different hobbies and doing different thing gives them joy.
Cooking is something that gives me comfort and helps me relax. Another thing that helps me relax is reading books and novels. I started reading books when I was in primary six, the habit is something that have helped me learn alot and my favourite author is Chinua Achebe.
DREAMS AND ASPIRATIONS:
while many people have dreams of becoming doctor's or banker's, I have always wanted to be a lawyer. I don't remember when I fell in love with becoming a lawyer, but over the years my passion of becoming a lawyer have increased and it gives me so much joy.
My parents have always supported my dreams and aspirations especially my dad who wanted to become a lawyer but due to the fact that things was bad for him he couldn't achieve his goal of becoming a lawyer. According to them the only way to achieve your goals is to work very hard and never give up on them.
They have never imposed themselves and demanded that any of there children become what they want us, instead, they wanted my siblings and me to choose careers and a life that will give us joy and stability.
THINGS I WANT TO LEARN:
There are many things I have to learn and want to learn. The first thing that I want to learn is baking because with that I can open a business of mine, I can bake cake, bread, egg rolls, fish pie to mention but a few, secondly I want to learn how to do markup and become a makeup artist.
WHAT I LOVE ABOUT MY CITY: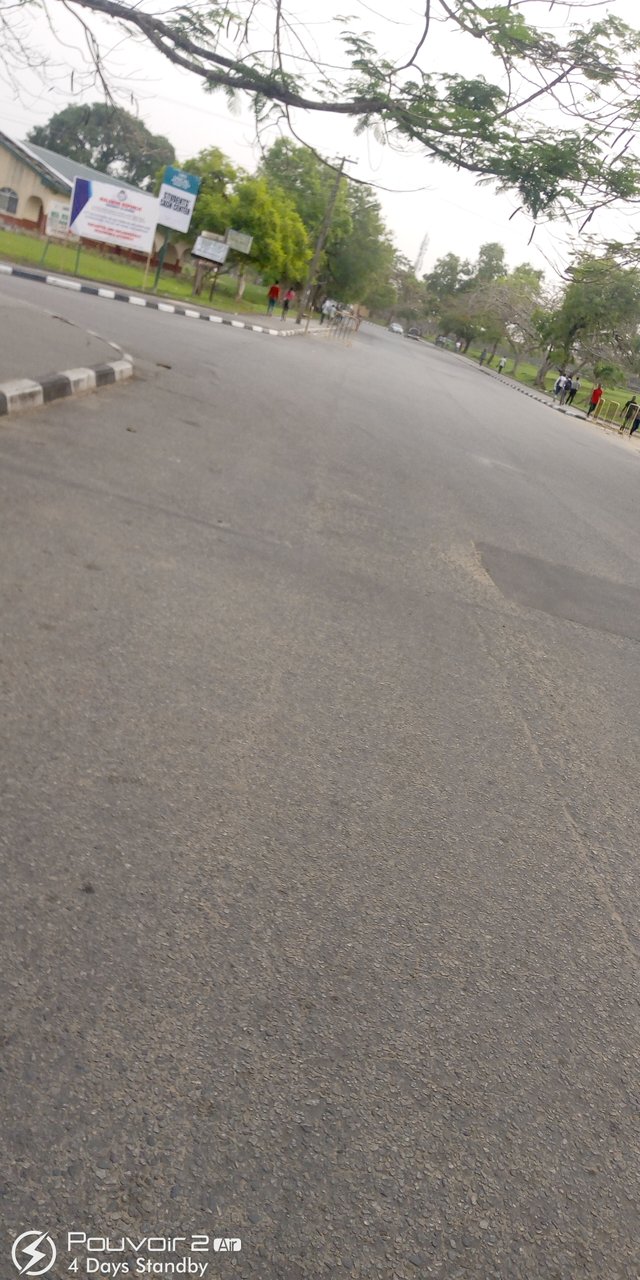 I live in Cross River State, Ikom Local Government Area. And things I love about where I live are:
It is a peaceful area
We all live as one, we care for each other and live as one family
It is alot more civilize
WHAT DO YOU LOVE ABOUT STEEMIT?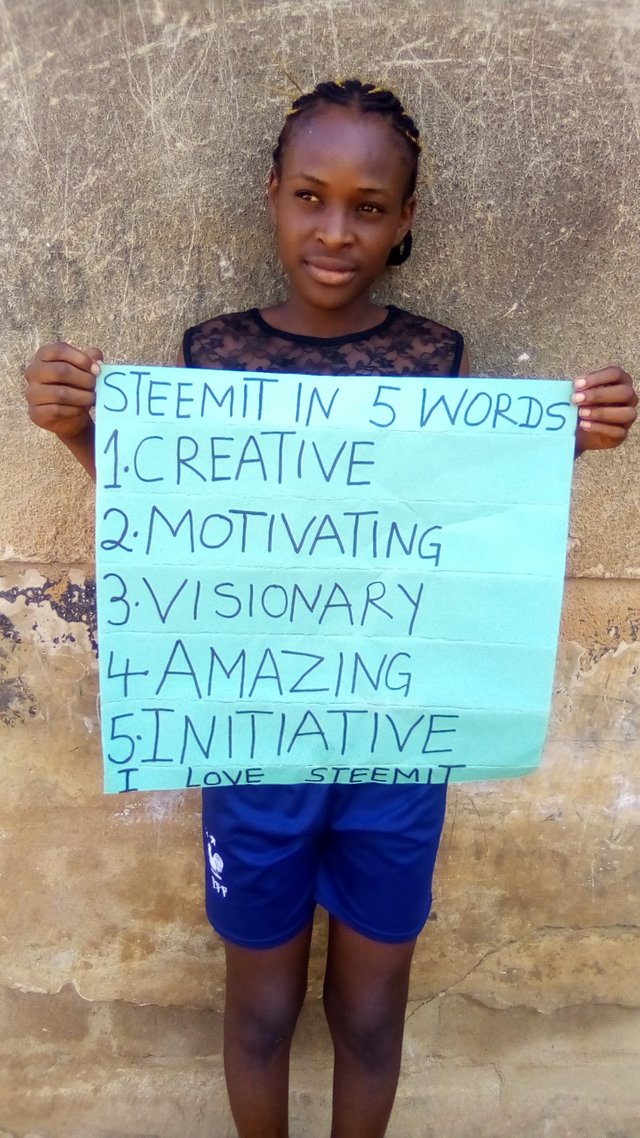 Steemit have really grown World Wide. I remember when Facebook, Twitter, WhatsApp, Instagram to mention but a few were battling for the survival of the fittest on social media, but here we are today, steemit have bit them all.
Steemit is cool, fun and it have a way of making money.
The five things that comes to my mind when ever I think of steemit are as follows;
Steemit is Creative
Steemit is Motivating
Steemit is visionary
Steemit is Amazing
Steemit is initiative
Steemit has a great potential. It have become a source of income for most people especially to me. Just by writing and cracking your brain you will make thousands out of steemit. Am really really enjoying the sharing and posting because it serves as an outlet of Sharpening my mind.
Finally I will like to acknowledge this great platform @steemitblog for creating such an awesome platform that reduces poverty world wide.
How I discovered steemit: I discovered this great platform through my friend @wesley11 who introduced me to the platform. He is really committed to this platform and I really appreciate his effort in assisting me and ensuring that the registration was successful.
To the notice of @steemgeography,
@belenguerra this is my introduction post and I hope this meets the standard of this great platform.