Weekly photography contest #001: Help the environment 🌱 / Concurso semanal de fotografía #001: Ayuda al medioambiente 🌱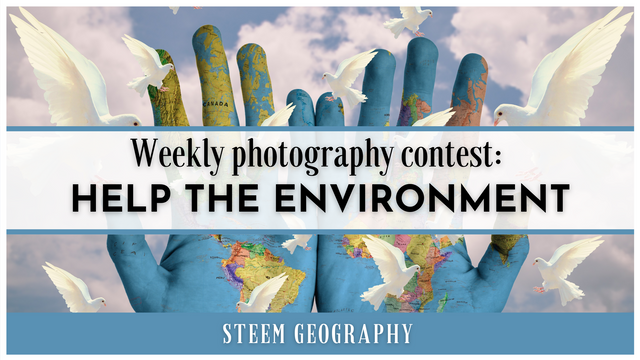 [ENGLISH]
Weekly photography contest: Help the environment
Hello, my dear friends from #steemit, I hope you are having a great day!
This is a new contest that focuses in generate a good action for our planet!! The idea is also give more movement to the proposal shared by @steemitblog some months ago, that belongs to Better Life: #planetpositives, which has been having a very low movement lately, as you can see in the next picture.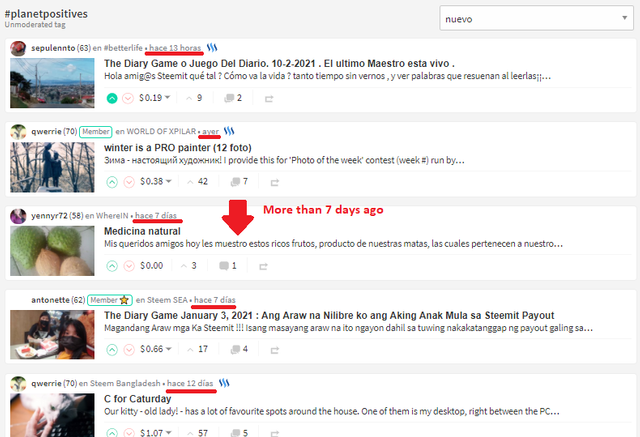 So, the tag is almost dormant.
But...
Don't you think this is extremely important for our Planet?
So the proposal is the next one:
To enter this contest, all you have to do is do a good action for the planet this week, and take pictures of doing this (plus, a selfie can be a lot of fun).
It's necessary that you explain, briefly, what's that about.
---
Examples of actions to take care of our Planet Earth that you can perform:
Use public transport or even better, a bike.
Try to go shopping (market or anywhere) with a recyclable bag.
Take care of the water, you often can use the same water for plenty of things. For example, if you are going to throw some water that seems old... you can give it to some plants.
Plant trees.
Make compost. This is a post that I wrote some time ago that show's you how to do it, it's extremely easy: Better Life: 😊CÓMO HACER COMPOST PASO A PASO😊
Change your plastic bottle of water for glass.
Turn off the light as much as you can.
Buy handmade products.
Eat less meat and more organic vegetable and fruits (you could do it at least once this week).
Any other thing that you can research or you think that helps the enviornment is welcome
---
Contest Rules
The publications can be in any language.
Your publication must contain a brief explanaition between 150 and 200 words.
Resteem this post, so more people find out about the contest.
Make sure to tag me @belenguerra and @worldgeography, so I can see your post faster
Share the link of your publication in a comment. I will not take into account entries that are not advertised in this post or that are published in another community.
Share your publication on Twitter, tagging @steemit, or on any social network you prefer (you must show proof of it!)
Be careful!! Plagiarism is very bad seen
---
Posts will be accepted until February 18, 11.59 pm UTC.
---
Awards - 20 STEEM in prizes
All eligible posts will be entered into a raffle that will be made public via screenshots or video. From there the winners will emerge, to make this contest as equitable and fair as possible. The application that I'm goin to use for this is Wheel of names
The prizes will be awarded as follows:
1st place = 7.5 STEEM
2nd place = 5 STEEM
3rd place = 3.5 STEEM
4th place = 2.5 STEEM
5th place = 1.5 STEEM
---
---
Yes, your good deed, big or small, means a lot! Let's help the Planet!!
---
Have a very good day, and thanks a lot for participating!
---
Steem Geography
---
Cc.-
@steemitblog
@steemcurator01
@steemcurator02
@stephenkendal

---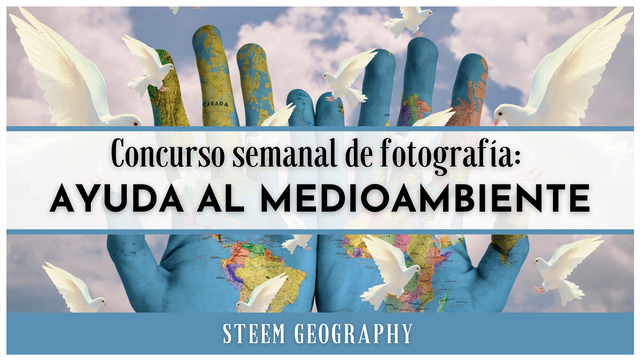 [ESPAÑOL]
Concurso semanal de fotografía: Ayuda al medioambiente
Hola, mis queridos amigos de #steemit, ¡espero que estén pasando un gran día!
Este es un nuevo concurso que se enfoca en generar una buena acción para nuestro Planeta!! La idea también es dar más dinamismo a la propuesta compartida por @steemitblog hace unos meses, que pertenece a Better Life: #planetpositives, que ha tenido un movimiento muy bajo últimamente, como puedes ver en la siguiente imagen.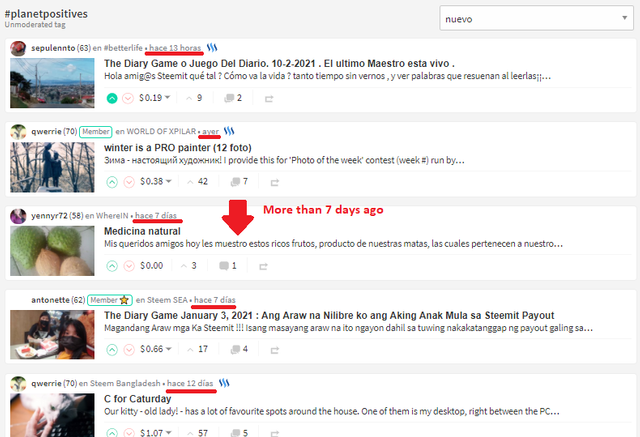 O sea que la etiqueta está casi inactiva.
Pero...
¿No crees que esto es extremadamente importante para nuestro Planeta?
Entonces la propuesta es la siguiente:
Para participar en este concurso, lo único que tienes que hacer es una buena acción para el planeta esta semana, y sacar fotos llevando a cabo esta acción (además, una selfie puede ser muy divertida).
Es necesario que expliques, brevemente, de qué se trata.
---
Ejemplos de acciones para cuidar nuestro Planeta Tierra que puedes realizar:
Utiliza el transporte público o mejor aún, una bicicleta.
Intenta ir de compras (mercado o cualquier lugar) con una bolsa reciclable.
Cuida el agua, generalmente puedes usar la misma agua para muchas cosas. Por ejemplo, si vas a desechar un poco de agua que parece vieja... puedes dársela a algunas plantas.
Plantar arboles.
Haz compost con tu propia comida. Esta es una publicación que escribí hace un tiempo que te muestra cómo hacerlo, es extremadamente fácil: Better Life: 😊CÓMO HACER COMPOST PASO A PASO😊.
Cambia tu botella de agua de plástico por vaso.
Apaga la luz tanto como puedas.
Compra productos artesanales.
Come menos carne y más verduras y frutas orgánicas (podrías hacerlo al menos una vez esta semana).
Cualquier otra cosa que puedas investigar o creas que ayude al medio ambiente es bienvenida.
---
Reglas del concurso
Las publicaciones pueden estar en cualquier idioma.
Tu publicación deberá contener entre 150 y 200 palabras.
Resteemea esta publicación, así más personas se enteran del concurso.
Asegúrate de etiquetarme @belenguerra, @worldgeography, así puedo ver tu entrada más rápido
Comparte el link de tu publicación en un comentario. No tendré en cuenta las entradas que no se encuentren anunciadas en este posteo o que estén publicadas en otra comunidad.
Comparte tu publicación en Twitter, etiquetando a @steemit, o en cualquier red social que prefieras (deberás mostrar prueba de ello!)
Ten cuidado! El plagio está muy mal visto
---
Las publicaciones se aceptarán hasta el 18 de Febrero, 11.59 pm UTC.
---
Premios - 20 STEEM en recompensa:
Para hacer este concurso lo más equitativo y justo posible, todas las publicaciones que cumplan con los requisitos entrarán en una rifa que se hará pública mediante capturas de pantalla o video. De allí surgirán los gandores. Se utilizará la aplicación Wheel of names
1er lugar = 7.5 STEEM
2nd lugar = 5 STEEM
3rd lugar = 3.5 STEEM
4th lugar = 2.5 STEEM
5th lugar = 1.5 STEEM
---
Sí, tu buena acción, grande o pequeña, significa mucho! Ayudemos al Planeta!!
---
Que tengas un muy buen día! Muchas gracias por participar
---
Steem Geography
---
Cc.-
@steemitblog
@steemcurator01
@steemcurator02
@stephenkendal