2.5% Beneficiary Rewards for DLIKE Affiliates - Earn Lifetime From All your Referrals
Hello Steemians!
As per per our last announcement, we have added beneficiary rewards for affiliates.
2.5% Beneficiary Rewards For DLIKE Affiliates
DLIKE has added a new reward system for affiliates where 2.5% out of DLIKE Beneficiary Reward will go to affiliates. With this new update, DLIKE's beneficiary reward will go down to 5% from 7.5%. From now on, every post made by users referred by you, will earn 2.5% beneficiary rewards for life. This will be in addition to the 20 DLIKE tokens for each referral. You also get points for each of your referral in daily DLIKE reward pool.
https://dlike.io/rewards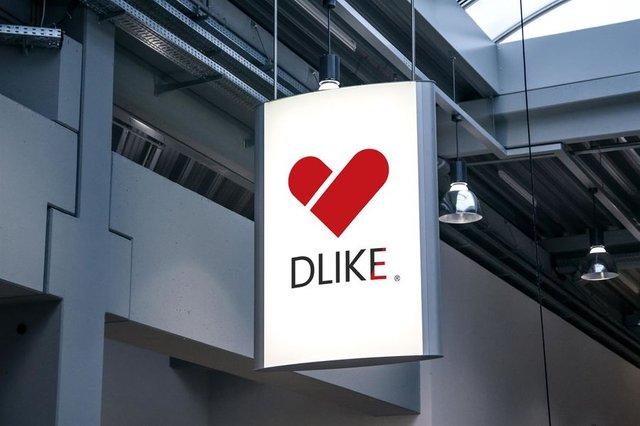 How to Invite new users?
To invite new users on DLIKE, simply use the link below on your preferred promotional platforms like social media, blogs and other forms of promotion.
https://dlike.io/welcome.php?ref=steem_user_name
Make sure to change steem_user_name with your own steem username.
Free and Instant Signup on DLIKE
https://dlike.io/welcome
DLIKE has implemented a free and instant signup for new users where only email verification is needed to have steem account. We encourage more and more users to be on decentralized social networks by taking this initiative. This free signup has the facility to start writing and sharing without any RC need for first couple of posts. So all users referred by you will not have any difficulty in signup or in use of steem blockchain.
Upcoming updates for easy to use Login
DIKE is working on an easy to use login system for steem where long keys will be replaceable with smart and easy to remember passwords just like any other social media. Privacy will be our core value in this new login system. We are very sure to test this system with our users very soon!
DLIKE Android App
We are trying our best to complete android version quickly as only few features in testing before it will be available for testing!.
Upvote For DLIKE Witness
DIKE needs your support to improve dapp further more.. For this please add your support with upvote for DLIKE witness.

 @supergiant | @devann | @shellyduncan | @vimukthi | @steemyoda | @steemshiro | @mtimetraveller | @bitshares101 | @hijosdelhombre

Delegate Your SP to Dlike to earn Daily DLIKER tokens at 11% APR

Subscribe to DLIKE Community for all future updates!
Join our Discord channel for feedback & questions.
Web: dlike.io | App: Android App
Follow us on
Dlike Twitter | Dlike Telegram
Upvote for DLIKE witness