Better Life| The Diary Game - 06/06/2021 |
Welcome, all to my today's #thediarygame post.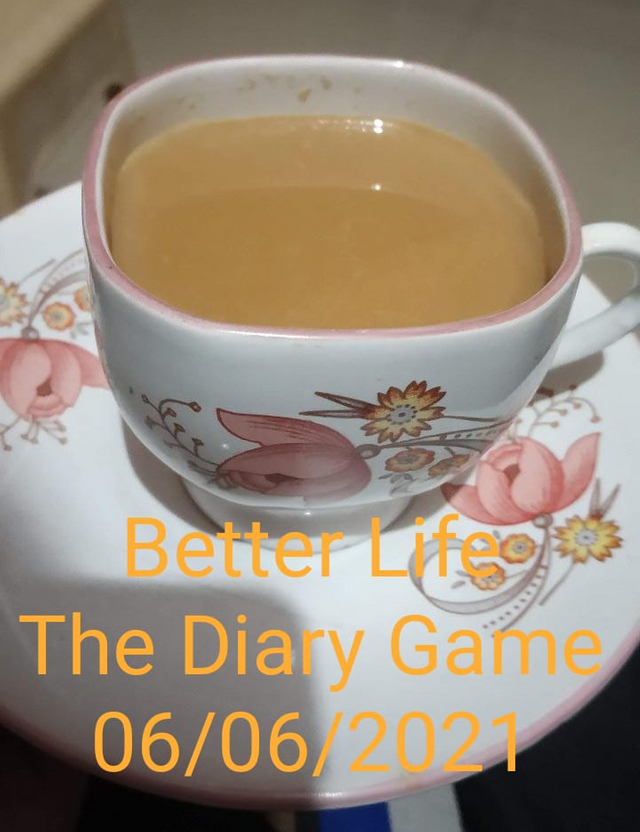 Morning Time
Today is Sunday. So I don't need to do login today as today is the weekend. Today I wake up near about 10:30 am in morning. Like yesterday on the weekend, I need to work that's why I didn't get proper sleep. Tat's why I sleep for more time. After waking up I get fresh and go for a bath. after taking bath as usual I take my breakfast and then check my crypto folio performance. Today's market is closed so there is no use to check for Sensex & NIfty.

Afternoon Time
In the Afternoon, I eat my lunch as usual between 12:30-1:00 pm and after lunch, I take a rest for some time. After that, I was planning to watch the new series of Manoj Vajpayee on the Amazon Prime Video "The Family Man". First I thought to watch it now only but then my friend called me and they are also planning to watch the same series but in the night as he has some work in the afternoon and then in the evening we will play cricket. He called me when he gets free from his work and after that, I go to his house to play cricket.


Evening Time
In the evening we played cricket ill 7:00 pm. it's going dark now so we stop playing cricket. we thought to start watching the series but after some time we need to go for lunch so we just set up all the things like a theater and go to my house for dinner. After dinner, I feed the dogs and after that, I again go back to his house to watch the series. We finish the whole series in just one night. we almost not sleep for the whole night.


Fitness Activity
Today also I scored a good count on the actifit fitness tracker app. My today's count is again more than 5000+ steps. Currently, I have a total of 27202 AFIT tokens in my actifit wallet.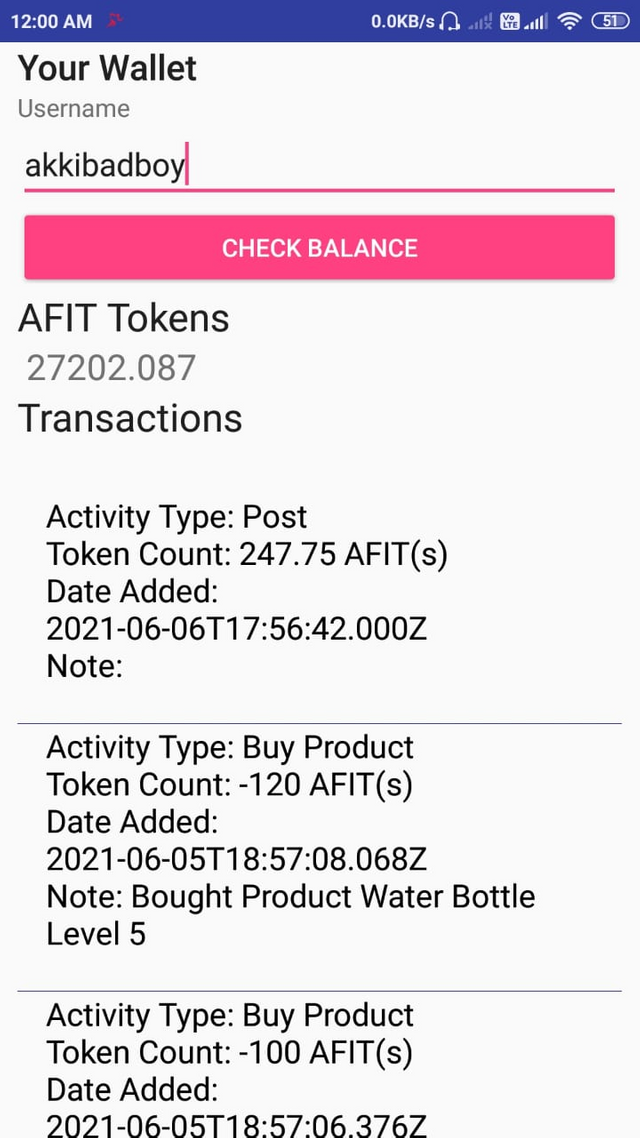 Screenshot of my actifit wallet



If you want to know more about me pls read my introduction post
If you like My post, please upvote, comment, resteem and follow!
#india #thediarygame #steemingindia
Thank you for reading my post!
@akkibadbboy
Admin: Steeming India Community