The DINOSAUR : 31 Sentence Contest - Round 16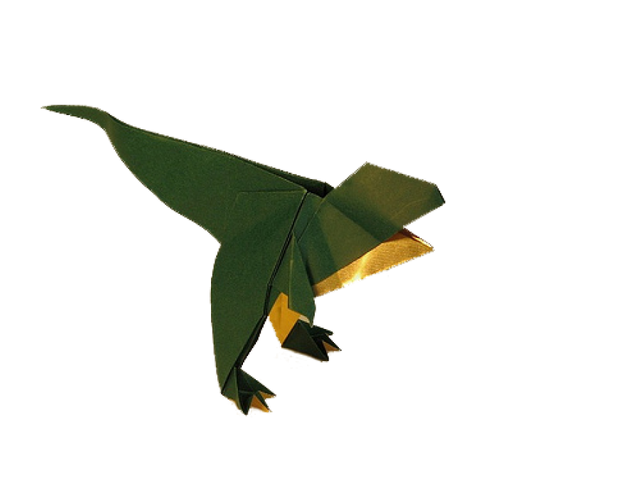 Image from PurePNG
@tristancarax
The 31 Sentence Contest: Round 16



Random number sentence sequence:
8, 14, 6, 31, 28, 30, 10, 13, 21, 2, 29, 1, 18, 16, 23, 12, 9, 20, 11, 17, 22, 24, 27, 25, 15, 26, 4, 3, 7, 5, 19


Anthony gazed at the figure in the window.
Of all the toys he had, he'd never seen such a strange looking thing.
It just stood there staring back.
Finally, he wiggled his hand free from his dad's grip so that he could go inside and examine the strange looking toy up close to see what it was made of.
It was so unusual that he stood there in amazement with his eyes fixed on the shape that looked like an animal in his toy chest at home.
Even though it didn't look like a dinosaur, he couldn't take his eyes off the shape of the figure that reminded him of the stuffed Tyrannosaurus Rex in his collection.
The storekeeper watched as Anthony stood with his mouth open.
What happened to the inside of the body of the dinosaur? he wondered.
Strolling towards the Origami Shelf in the corner of his toy store, Mr. Holland smiled as he contemplated a new customer.
NO TOUCHING!
The warning sign on the wall escaped Anthony's attention until a large hand on his shoulder directed his gaze first the top sentence, then next, to the bottom sentence.
ANYTHING.
Anthony pulled his hand back in slow motion before turning fully to face Mr. Holland's squinting disapproving brow.
"Interested in any Origami, son?" Mr. Holland said with a change of tone in his voice.
Known by his friends to have numerous unusual toys, Anthony was confused, as he'd never known or heard that "Origami" was a toy.
Mr. Holland carefully removed the figure and led Anthony to the table
He was thrilled by Anthony's interest in the Origami.
Anthony sat in awe of the figure as Mr. Holland explained what an Origami was and the paper materials needed.
Just as Mr. Holland concluded his lesson, Anthony's dad walked in
He'd been standing outside the shop watching through the window the exchange between Anthony and the shopkeeper.
Once inside, Anthony's dad purchased the materials, equipment, several instruction booklets, and videos needed to design several different types of Origami figures.
Anthony sometimes rushed to complete his homework so he could work late designing, constructing, trashing, then starting over until he produced the never-attempted figure.
Several years later, Anthony's unique paper folding designs earned him a respected reputation in the Origami community that led to numerous speaking engagements and invitations to exhibitions.
Mr. Holland, proud of his former student's achievement, didn't regret sponsoring Anthony's career as he observed him autographing and discussing his designs at the events.
Anthony wanted to give back to his community by introducing children to the Origami world.
He set up an Origami for Children Foundation so that needy children who otherwise wouldn't be able to afford the materials and supplies could enjoy Origami.
Anthony recruited Mr. Holland.
Position: Foundation Chair.
Mr. Holland held free, weekly in-store workshops.
Anthony purchased Mr. Holland's store.
Completing the sale of a children's instruction book and his signed Origami, Anthony smiled as he closed the shop.

Thanks,
@justclickindiva
Happy rest of the week everyone with whatever your endeavors.
---
SOURCES:
a) JustClickindiva's PHC logo created
b) Unless otherwise noted, all photos taken by me with my (i) Samsung Galaxy 10" Tablet, (ii) Samsung Phone, & (iii) FUJI FinePix S3380 - 14 Mega Pixels Digital Camera
c) Purple Butterfly part of purchased set of Spiritual Clip Art for my Personal Use
d) Separator Lines Free ClipArt Belt from Public Domain Vectors & ShadedLine from ClipArt-Library
e) All Tribe logos used with permission of Tribe Discord Channel admins.





I SUPPORT THE FOLLOWING GROUPS: