You ARE relevant.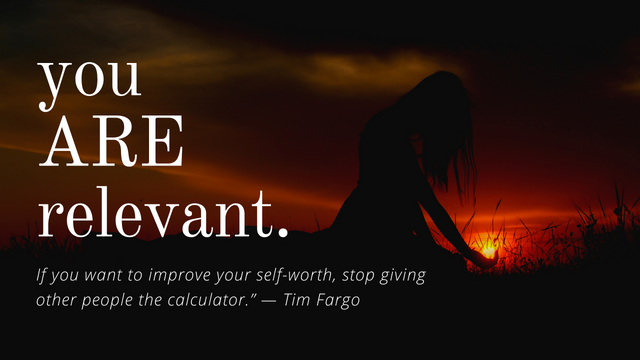 If you want to improve your self-worth, stop giving other people the calculator." — Tim Fargo
The last couple of days I have been giving a lot of thought to how so many of us down play our feelings because the people around us don't deem them "valid" or worthy of their time and consideration. It could be something that has upset you, angered you or even something that has made you happy. What it is about or related to is irrelevant but what isn't irrelevant is the way you feel about "whatever it is" and nobody has the right to make another person feel this way – ever.
When you are constantly given the impression by another - that your perspective, your thoughts and therefore feelings on an issue do not matter or count it leaves you feeling hurt, disrespected and confused… especially when that sort of feedback comes from someone that you would have anticipated to have some level of empathy or compassion at the very least. It also begs the question – just how much does that person ACTUALLY care about you and your wellbeing if they do not consider your emotional experiences (good or bad) as something important.
So, with that being said you are presented with a choice. You can either continue to succumb to that type of treatment, ultimately losing yourself and your backbone in the process, or you can make the decision to put an end to it and to free yourself from forced disregard. I would say that in most cases, this sort of "crossroad" is not an easy one to make a call on – but it is in fact a very important crossroad in the journey of your life because when you allow yourself to repeatedly be treated in a specific manner, then you are teaching the other person what is acceptable and anybody who lives in that position for any length of time will lose sight of what it was like when they were NOT disregarded or mistreated.
I read a quote yesterday which strongly resonates with this topic and it really made me think a lot about all of this…
Don't let anyone invalidate
or minimize how you feel.
If you feel something,
you feel it and it's real to you.
Nothing anyone says
has the power to invalidate that, ever.
No one else lives in your body.
No one else sees life through your eyes.
No one else has lived through your experiences.
And so, no one else has the right
to dictate or judge how you feel.
Your feelings are important and
you deserve to be heard.
They are inherently valid and they matter.
Don't let anyone make you believe otherwise.
– Daniell Koepke
To this day I recall a time in my life where after years of being subjected to this sort of treatment on a daily basis, I had fallen into a very dark pit of complete irrelevance and you know what... it did not make me a very nice person. It hurt, a lot and over time that hurt grew into bitterness and anger. It was a vicious circle. Finally removing myself from that toxic environment and "learning to walk again", made me determined that I would never allow another person to hold so much power over me ever again. When I finally began to see, feel and believe that "I did matter" - my entire world changed and I slowly became a new and improved version of my original self.
Many of us have had similar experiences which we have overcome and moved on from and will therefore relate that as the wheel of time spins, we sometimes forget just how far down the hole we dropped, so we let our defenses down and sometimes allow those negative influences back in the door without even realising it.
Although, I suppose the realisation of this (be it momentary) is a step in a positive direction... one which was not taken previously and which will hopefully prevent this becoming a "norm" in any of our lives ever again.
This life is our individual journey and we are supposed to shine! We are supposed to feel loved, appreciated and worthy and situations and people that do not make us feel this way are simply not worth entertaining.
"Those who love you are not fooled by mistakes you have made or dark images you hold about yourself. They remember your beauty when you feel ugly; your wholeness when you are broken; your innocence when you feel guilty; and your purpose when you are confused." – Alan Cohen
❤❤❤
Until next time...
Much Love from Cape Town, South Africa xxx
Jaynielea
FOUNDER OF THE POWERHOUSE CREATIVES & STEEM SOUTH AFRICA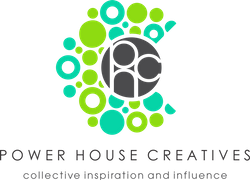 A community of individuals who are dedicated to producing quality content
which adds value to the Steem network and beyond.


Connecting the people of #STEEM across South Africa. #steemsa
JOIN US ON DISCORD (South Africans Only)
JOIN US ON TWITTER
JOIN US ON FACEBOOK

ALL IMAGES ARE MY PROPERTY UNLESS OTHERWISE CREDITED