"My Steem Story" – By @goldendawne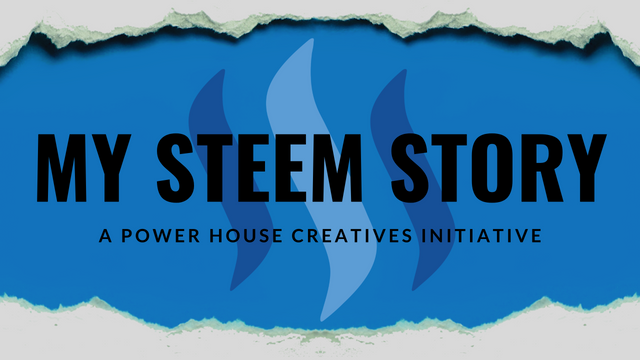 MY STEEM STORY
A Power House Creatives Initiative

Everyone has a story – and all our stories have something in common… we all started from nothing and knew nothing. People want to hear stories. They want to hear OUR stories — they want to know who we are, where we are from, what we are doing, who and what we love, what we have learnt and where we are going. People also want us to hear their story! Being a part of the Steem network is an individual journey for every single one of us and through this initiative we will share our stories not only with all who are already here – hopefully inspiring, guiding and informing them… but doing the same for everyone else in the world too. Through our stories we will prick the curiosity of those who have not yet arrived and illuminate and widen the already open doors to our one in a million blockchain.
We invite and encourage each and every one of you to participate and share your stories too! You can find the "how to" details at the end of this post.
---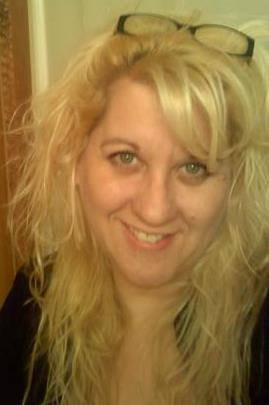 Back in the spring of 2017, I was looking for something that was missing from my life. I had quit my job back in December 2016, due to my auto-immune disease (and a collateral damage of fracturing my right femur when I fell in my home). We had moved to our new home on 1/3 of an acre of land in February 2017, and I had settled in nicely; I spent days and weeks getting organized in our new home and I had everything in its place. But, I was mopey. My life was great, but I felt as if something was still void as I roamed our 1400 square foot home.
As I floated through life I did attempt to take on some freelance jobs online, but still felt unfulfilled. I had to write about what I was assigned to write about and some of the topics were.... boring as heck. I lost interest after about a month.
Then one morning in mid-July, I received an email and my life changed!
The email was about this new writing block chain platform and cryptocurrency. I was captivated! I immediately signed up and waited for approval. At that time it took up to 48 hours for the approval to come through. I remember checking my email dozens of times a day until that email came through. Then I was off and running!
Even though I had no clue what to post, I must have just plunged right in, because (thanks to steemd.com I found my first ever post!) I read my first ever post just now and WOW! I was so... such a newbie! No picture in the post. I listed my five top things I wanted to accomplish on our little homestead (I have succeeded with three of them to date as my goals have shifted slightly).
Over the last two and half years I have had many steemit success stories too. I was, for many weeks, a Curation and Engagement Leagues' top person from @abh12345, I was one of the many members chosen to be a @fulltimegeek Stewards Of Gondor recipient, I am the @qurator Daily Newsletter writer and so many other titles along the way. I know I am forgetting MANY of the accomplishments, but those are just a few that come to mind first.
While I can't exactly remember when I joined Steemitbloggers (now known as the Powerhousecreatives) community, I do know it was quite early on. This is an exceptional group of dedicated steemians who write quality posts, are always there for helping a fellow member and each have positive integrity.
Writing has always been my passion. I have been a newspaper reporter and staff writer for years, a freelance writer online, a ghost writer, penned hundreds upon hundreds of content for websites, written greeting card verses and even contributed to USA Today's magazine in 2010. Writing was in my blood!
Plus I was just learning to really garden. Back in the day (mid to late 1980s), I couldn't even keep cacti alive, but having our little plot of land opened a new vision for myself. I dreamt of having herbs, flowers and delicious (plump) tomatoes in my garden beds.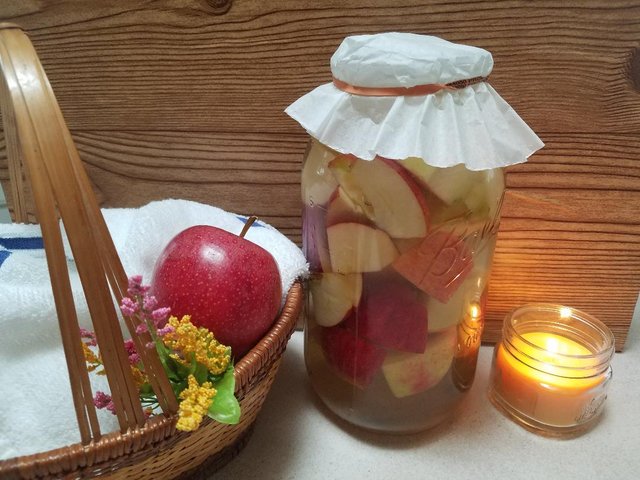 Combine those two things with steemit and I was busy!
Reading other gardeners' post about their garden triumphs motivated me to strive for more here on the Golden D Homestead. I learned to make my own salves, tinctures, soaps and other personal items... _all from reading other steemians' posts! I had a new lease on life! I was buying beeswax, harvesting my own herbs to make extracts and more. My life was getting fuller, and healthier.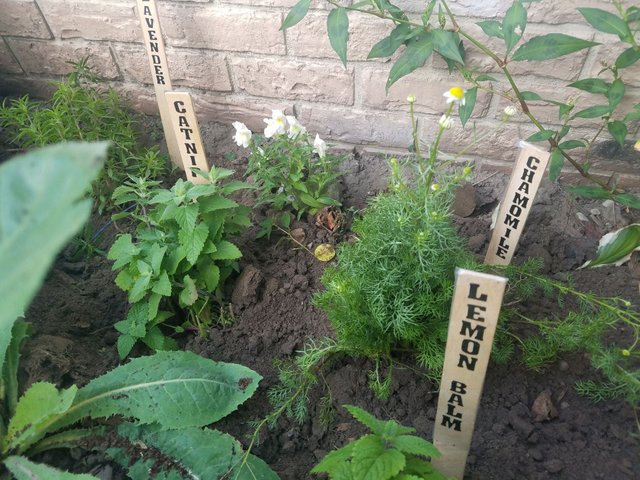 Making my own infused oils and scented soaps so I could share on the platform was exciting for me. I couldn't wait until my soaps cured to share the recipe with others here. As others encouraged me, I was hoping my posts would stimulate others to make their own items too.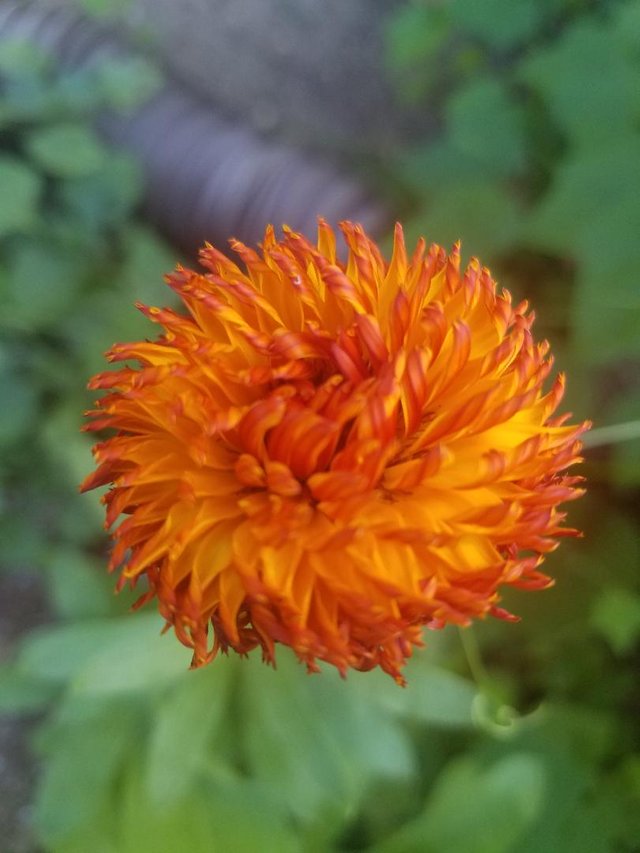 Steemit truly enhanced my life, I was able to create relationships with other members (as I am 100% an introvert) and I have gained a wealth of knowledge.

• Where my Steem Journey began
I first discovered steemit when I had received an email from a prepper newsletter I receive. I was intrigued by the aspect of earning cryptocurrency (as our oldest son had been "mining" Bitcoin for quite some time. He attempted to explain it to us, but never quite fully understood the concept then. But just the thought of being able to return to my love of writing, all the while earning some cryptocurrency for our future (retirement and to purchase property) was thrilling to me!
• My initial challenges & how I overcame them
In the very beginning and I can't even remember my first post to be honest - I found it though! I was determined to make my posts easy on the eyes. I like the flow of how some veteran steemians had special font, paragraphs lined up, their images centered and more. I like structure and since I have OCD for some things in life, I saw how y posts were ALL over the place. I was able to harness in the chaos of my posts when I started searching the platform for how-to posts. My favorite one back then was by @scrooger. Not only did he have the formatting tips' posts, but he also offered up some text dividers that I loved!
• My Steem blockchain knowledge
I was clueless then! Now? Not too much has changed since that day back in July 2017. While I don't completely understand the concept of blockchains and cryptocurrency, I am thoroughly enjoying the opportunity to keep writing (my first love and passion).
• My Steem favourites
Blogging! I love writing! This is my all-time favorite way to interact in the platform. In the past I have used some front-ends to post to steemit, but I am a pretty simple person and just ost directly to my page. I have used Partiko, Dtube and Esteem on a VERY rare occasion. I'm just not that computer literate to diversify my posting abilities. Since I am a gardener and homesteader, those two topics on at the top of my list of posts to read, upvote and comment on. But I have MANY interests beyond those two; including cooking, recipes, DIY and crafts. I like to cruise through many main topics and just see what's out there.
• My golden nugget advice
Take your time when posting. It's not a race. Double check your spell check. Make sure what you are about to post is of the best of the best of your capabilities. And comment... interact with others... have fun! You know how people say if you don't love your job then you won't like going to work every day? _Well on steemit I look forward to firing up my laptop every morning to see what has been happening overnight. I have come to appreciate the platform and the opportunity it has given me to continue writing as much, or as little, as I want.
• My Steem hood & its peeps
At last count I belong to 27 different Discord groups, but faithfully drop in on three of them almost daily. @steemitbloggers (powerhousecreatives), @qurator and Smoke (where I write about my cannabis growing adventures). Who I follow and why depends on the day, but it's a given that if there's a homesteading and/or gardening member, they are for sure on my list. _I'd hate to mention this person/member, and forget that one as a favorite. Almost like saying who is my favorite child! Every member I follow is for a reason. They offer up good (and solid) advice, have the same morals as me and fill my steemit feed with exceptional posts.

GENERAL INSTRUCTION:
Create a post titled: "My Steem Story – By @your.user.name"

The first three tags in order are to be as follows:
#hive-114105
#powerhousecreatives
#mysteemstory

ONLY make use of the cover image provided in this post.

Keep the same formatting and placement (intro, footer
instructions etc.)

Replace the personal photo with one of your own.

Tag 5 people to join in on the initiative.

Share your post to twitter.

Share your twitter link and Steem post link in the comments of @jaynie's "Steem Story" post.

The five people I want to tag for his or her own personal "my steem story" are @goldenoakfarm, @tattoodjay, @sunscape, @sherylneil and @riverflows. I'd love to hear your journey to get to where you are at today!

Find Me On BitChute

Powerhousecreatives Exclusive Member's Signature made by @zord189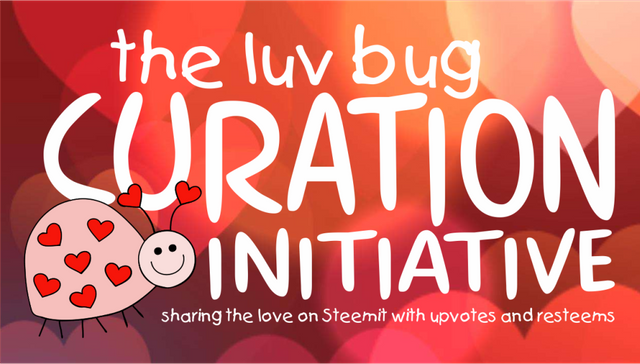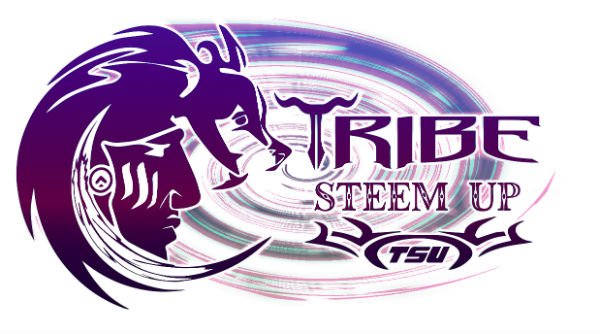 .