Love is not always enough - a Short story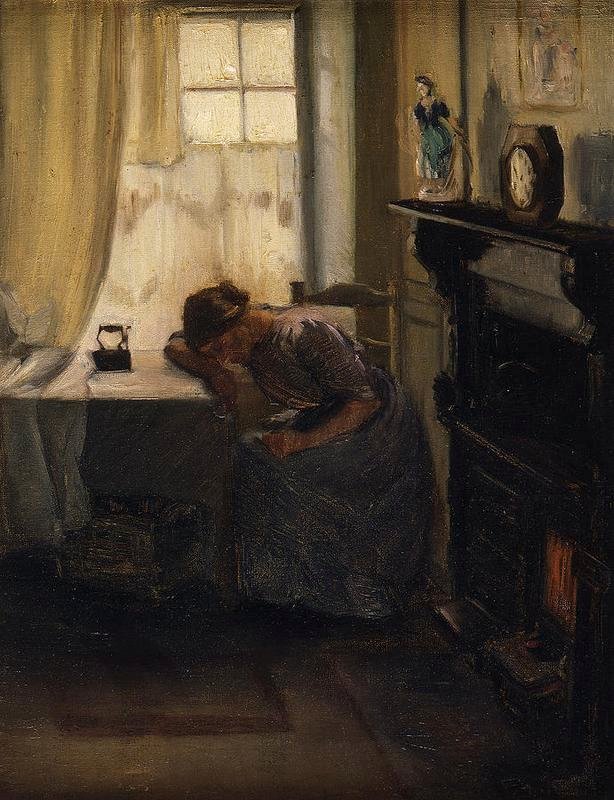 It was late afternoon when Sofia finally had a chance to sit down. John would be back in a few hours, but she felt overwhelmed and exhausted. She hated every single second of their lives here on the farm. She had such hopes and dreams while growing up and everything was shattered to pieces during the war.
John made such an impression on her father, and she floated on air when he asked her to marry him. With her father's blessing they got married soon after and the first year of their marriage was a bliss. John promised her the moon and the stars and she believed everything. 
His business was a huge success and she was able to host extravagant parties on weekends in their beautiful home. He took her to Paris to buy her ballgowns and she felt like a princess. 
When the enemy invaded their home they had no other choice but to leave. They lost everything.  She begged her parents to come with them, but they refused. They were able to take the bare necessities, and moved back to the farm that once belonged to John's father. John knew they would be safe there. 
She had a lot to learn on the farm and it kept her busy, but she missed her friends and her family and for months she had no news from any of them. 
When the tiding came that her parents were killed, she felt as if she had died with them. It was difficult to go through that process alone and John didn't even notice her grief. He was just too busy on the farm and she felt completely rejected. They hardly spent any time together anymore except for their short conversations during supper. 
When the news came that the war was over Sofia was overwhelmed with joy, but she was quickly saddened when John told her that they were not going back. He enjoyed the freedom he had here and he was not willing to give it up again. Not even for her. 
She begged him to go back and he finally gave in and took her back to the city. There was nothing left and all her hope went down the drain. It would take years to rebuild everything, and they had no other choice but to return to the farm. 
She could hear the horses pulling up, and Sofia quickly wiped away the tears. She set the table and when John opened the door, she smiled and walked over to kiss him. It's been a long day and she could see that he was exhausted. 
He held her in his arms a bit longer than usual and then went to wash up for supper.