The Strays - Episode 2
We, the rejected ones, the unwanted and discarded, we will rise again. We will not be forgotten and fade as shadows in the night, for we are survivors and we will fight. ~ the Strays


The Strays
Original Episodic Fiction Series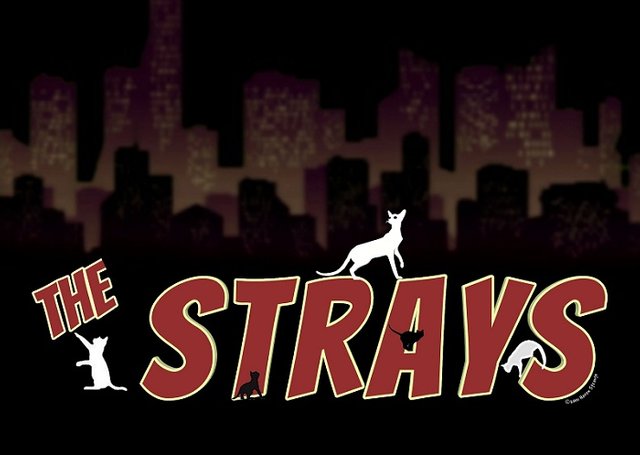 She heard the sounds of the morning before she opened her eyes. Waking from a dream in which she was hurling along, carried by a frantic wave of water, tumbling and twirling and unable to right herself. The twisting in her stomach was back. Or maybe it hadn't gone away. The rain pounding Outside made her breath heavy. Today was the celebration of her birth, Mama had told her before bed last night. But today was not a happy day already.
Listen to your instincts, Mama always said, they are never wrong. "The only times I ever got in trouble was when I didn't listen to my instincts," she'd said.
"What are in stinks Mama?" Digit had asked, which made Mama laugh.
"Instincts, darling. Instincts come from within you. They are a feeling, telling you what to do; what's right and wrong. Like when you step too close to the edge and you get that twisty feeling in your belly, that is an instinct telling you not to go further, that something bad will happen. Or when you are thinking of doing something you know you're not supposed to, your instincts will tap you on your shoulder and remind you that what you're thinking about doing is not appropriate."
"Like when I snuck out after everyone was asleep?" Her brother had asked.
"Yes! What did you feel?" Mama inquired.
"Well, when I was waiting for everyone to fall asleep, I felt a buzz, like a bursting of energy inside me, just waiting to be let out. But then after I had snuck away and was around the corner, I felt something different. I was afraid, and I felt a sort of gnawing in my gut that got bigger the further away I went."
"Exactly!" Mama replied. "The gnawing feeling in your gut was your instincts. They were trying to tell you that what you were doing was not right. You noticed that feeling went away when you came back, right?"
He smiled and nodded.
Mama nodded too. "Instincts give you a physical sensation since they don't have a voice. When you are looking over the edge of a tall place your belly twirls and whirls and you get dizzy. That instinct is called vertigo, and it does that to warn you to back up so you don't fall. We are all curious beings, and adventure is in our nature, so nature gave us a safety feature to keep us from doing things that will hurt or kill us. Instincts protect us from danger. We also have instincts that warn us if someone means to do us harm or if something bad is going to happen. If we make a point to listen to our instincts we have a better chance of survival."
Digit's instincts had been gnawing at her for a few days now, but had grown bad last night. She'd wanted to say something but she didn't want Mama to worry more.
They had taken her family one by one.
The sounds of her brothers and sisters screaming stayed in her head. Even when the Door closed she could still hear them. Their cries grew fainter as they were taken further away until a loud machine Mama called a Car would roar. They never saw them again, even after the machine sounds disappeared.
But no matter how hard she covered her ears, Digit still heard the sounds of her siblings screaming.
It was just her and Mama now.
"Today is a big day, my sweet little Digit," Mama was giving extra special attention. She liked it when Mama called her by her nickname.
"I know Mama. But I just want to lie here and sleep. I know I'm supposed to be happy, but…" Digit trailed.
She felt Mama stiffen. Mama's thoughts felt far away. "I know, baby, I know," she whispered after a moment. "But all we have is The Now. We have to live The Now. Yesterday is the past, it's gone forever. If we live for the past, we destroy our hearts. If we live for tomorrow, the future, we shorten our lives. We must always live in the current moment, The Now. It's all we truly have."
"But I wish we could go back and stop everything. Hide everyone or something. I know there's something we could have done." Digit hesitated, then whispered "Will they bring everyone back, Mama?"
Mama sighed. Her eyes looked far away to Digit, as if Mama was imagining a different place. "I'm sure we will see them again my sweet girl."
Digit could feel Mama wasn't telling her everything. She snuggled deeper in Mama's soft fur and Mama curled around her. But even in the comfort of the embrace, Digit's instincts didn't fade.
She held her breath, afraid she already knew the answer. "Will They take you and me, too?"
Mama busied herself with grooming. Digit watched her lick her sleek paws and smooth her face and whiskers. She's so beautiful, Digit thought. Her heart swelled with pride at how beautiful her mother was, both inside and out. "If they try, I will fight them with everything. Worry not my sweet girl, nobody's going anywhere. Except for you coming here to get clean, we need to get busy." She smiled her beautiful, perfect smile and drew Digit in for a wash.
Digit snuggled tighter into Mama's warmth, breathing in her sweet scent and allowing herself to be lulled by her comforting purr.
Digit could still smell Mama whenever she thought about her.
Screaming. Struggling. Rough hands gripping and mauling. Loud rumbling throbbing through her body. Mama's screams mixing with her own.
They shoved her in a pillowcase. She couldn't see the opening; couldn't claw her way out. Her heart was beating so fast she felt it would explode from her chest. Visions of Mama kept flashing before her, Them holding her back, her beautiful face contorted in fear. Reaching for Digit. Calling and crying.
The Door closing on her.
Digit caught The Now and breathed deep, sharpening her available senses. Harsh smells assaulted her nostrils and hurt her head. A low drone hummed through her body. She was in the Car. It bumped and jolted, twisting her stomach. She could hear Them murmuring calmly but didn't understand their words.
After some time, the Car came to a stop. Digit felt herself being lifted and carried. Cold seeped through the thin cloth along with strange, stinging smells. She could hear more of Them rushing past. Her throat closed and her heart beat in her ears. She couldn't think. Panic suffocated her.
She felt herself being lowered and set on hard ground. She struggled and wrestled with the cloth, every muscle coiled and ready to spring. She was dizzy and her throat was on fire from screaming in the acrid air. She could see an opening in the folds. She heard Them, their unintelligible language getting further away. Struggling to right herself, she appraised the noise around her then slowly stretched to peek outside.
There was no color, only gray. Every surface was sharp-lined and hard, shining with wetness. She recognized Them walking away, their strange gaits carrying them around a corner.
Digit acted with little thought. She slipped out of the cloth and ran after Them, knowing that if she lost Them she would never find Home and Mama.
She reached the corner just as They closed themselves into a Car. She pushed herself faster, she had to catch up. The Car pulled away then gained speed. Tears flew from Digit's eyes as she ran desperately, watching as the Car quickly became smaller as it picked up speed and rolled further away.
Still she ran, she had no choice.

New Episode every Wednesday!
Follow @ArbitraryKitten and never miss an episode!

Your support is appreciated ♡

Steemit works because of you.
You have the power to determine the success of your peers and create an informative and entertaining community. If you enjoyed this article chances are your friends will too! Resteem to share it with your fans, and follow for more great and informative posts!
I love your comments! Share your thoughts and questions below.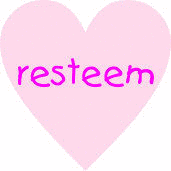 Images via my Sony a330, LG & Samsung Galaxy Android, Pexels, Pixabay, & Creative Commons.




In proud collaboration with the following stellar communities: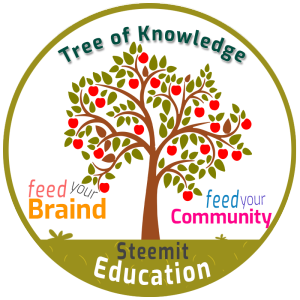 If you find this article after 7 days, please consider upvoting a recent article