The Mufasa Cartel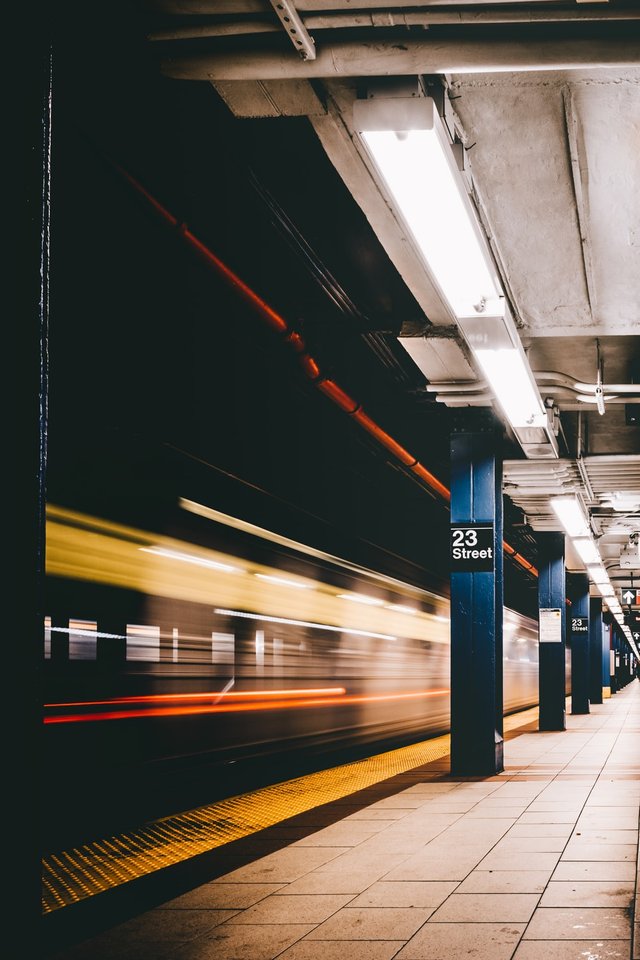 Eric and Lisa both sat nervously at the train station. Their train would be arriving at exactly 3:59pm, two minutes from their current time but Eric felt two minutes was more than enough time for things to go sideways. He knew the people he worked for were searching for him and they wouldn't hesitate to go on a shooting spree at the train station if they had a clue that he was there.
So Eric remained vigilant. The moment he got into the train station, he had made a headcount of everyone inside the train station. Starting from the security guards, to the Jurassic world movie trailer displaying at a huge billboard up ahead showing lots of dinosaurs running here and there. Eric was watching everything and everyone.
Lisa on the other seemed to be relaxed. "She must think we're out of danger" Eric thought and a small smile appeared on his face. He knew the people he worked for, he wouldn't be surprised if they were already there at the train station watching him, and waiting for the perfect time to attack. They knew who Eric was and the skills he had, it would be foolish to attack such a man blindly.
Eric had worked with the Mufasa cartel all his life. He had lied, stolen and killed for them ever since he was able to hold a gun. In fact, he had been sent on a mission that very morning to kill the daughter of a commissioner who had not come through with a deal he had with the cartel but Eric had suddenly had a change of heart and ran away with the girl. A very foolish thing to do because he knew no where was safe when you're being chased by the Mufasa cartel, but he was willing to give it a try.
He checked his wristwatch for the sixth time in one minute. "Where's the goddamn train?" he asked himself as something or rather someone caught his attention. When he and Lisa had gone to get tickets, an old lady had been in an arguments with one of the security men. She was saying something about having amnesia and how she had mistakenly bought a wrong train ticket. The security guard had taken her to where she could return the ticket before walking away. But as Eric looked at the old lady, he could still see her holding the same ticket.
Usually, he wouldn't have given this a second thought but the Mufasa cartel were known to use the most unsuspecting kind of people to get at their targets, so Eric immediately grabbed Lisa by the arm and started walking towards the train tracks. He could hear the train coming, all he had to do was keep them alive for another ten seconds.
As they walked, Eric maintained his focus on the old lady, any slight move and she was a goner. He must have paid so much attention to her that he had almost missed the man behind him with a huge dagger. A second late and Eric's guts would have been all over the place. As he struggled with the man, he saw the old lady pull out something from her handbag, a glock 42 hand gun. Eric had seen it just in time to spin the other man around and make him take the shot. And with the light of speed, Eric had fired his beretta m9 at her.
There now was commotion at the train station. Everyone was running for safety and Eric didn't know who was who, so he and Lisa immediately got into the train just as the doors closed. They had escaped this one but Eric knew many more were to come.
---
---
This is my entry for the writing and reviews contest hosted by @fendit and @belenguerra