The Engagement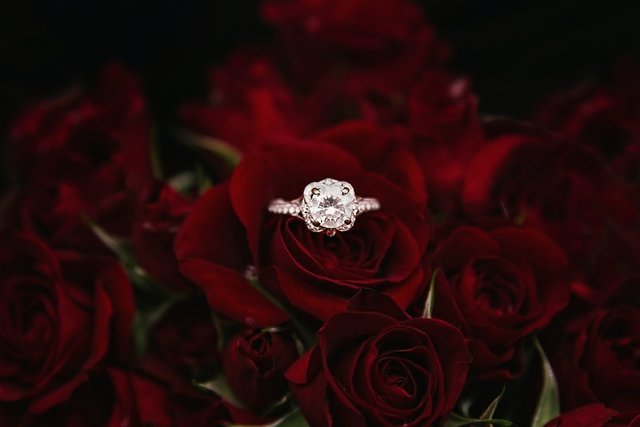 As Jennie got dressed to go visit Tayo at his place that evening, she knew this was probably the last time she would be coming to see him. Some few days ago, Jennie had said yes to the marriage proposal of another guy, a guy she had just met about a month ago. She had no plans of telling Tayo about her engagement tonight but had decided to give him one last goodbye sex. She was going to tell him about the engagement the next day, when she is seated comfortably in her home.
So she quickly got into her car and drove off. Jennie had no regrets about what she was doing. She and Tayo had been dating for the past two years and yet he hadn't even mentioned anything related to marriage to her. But a guy she had just met, was ready and willing to spend the rest of his life with her. As far as she knew it, she was doing what was best for her.
But what Jennie didn't know was that Tayo wasn't in the dark like she thought. Tayo had talked about wanting to spend the rest of his life with Jennie to his friend Eric, he had told Eric how much he loved her and how he had already gotten a ring to propose to her. But Eric had come up with a plan to test Jennie's loyalty to his friend, he had asked another friend of theirs who Jennie have never seen to approach her and ask if she had a boyfriend, a test Jennie had failed.
She had denied having anyone in her life at the moment and had said she was 'single and searching.' Tayo had been devastated when he heard the whole thing, so he had asked the friend to continue seeing her, even though the whole plan had been intended to just be a one time thing.
Tayo had later given the diamond ring he had bought for her to his friend and had asked him to propose to her. If she refused, then maybe there still was hope for the both of them but Jennie had failed again.
So as Jennie drove over to Tayo's home, she thought she was going over to say goodbye to Tayo, but what she didn't know was that she was about to receive the biggest shock of her life.
---