The Green Bugs. ♥♥ Las Chinches Verdes.
Hello Steemians friends…
☺☺☺
Hola amigos Steemians…
When we hear about bedbugs, the first thing we think of is those little lice that attach themselves to our pets. But the one I want to show you is a green or brown bedbug, these feed on plants and are much larger but very, very similar.
Al oír de chinches lo primero que pensamos es en esos pequeños piojitos que se le adhieren a nuestras mascotas. Pero la que les quiero mostrar es una chinche verde o marón, estas se alimentan de plantas y son mucho más grandes aunque muy pero muy parecidas.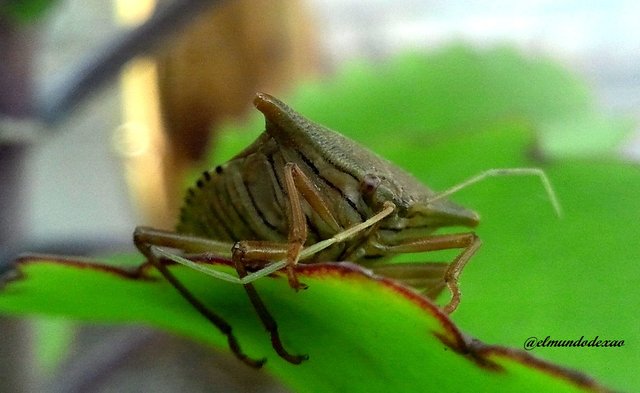 Our coexistence with these green bugs is better than with those mentioned at the beginning, since they feed on plants, but sometimes they tend to become harmful, i.e. they can be a pest as far as crops are concerned.
Nuestra coexistencia con estas chinches verdes es mejor que con las mencionadas al principio, ya que estas se alimentan de plantas, pero en ocasiones suelen tornarse dañinas, es decir pueden ser una plaga en lo que a cosechas se trata.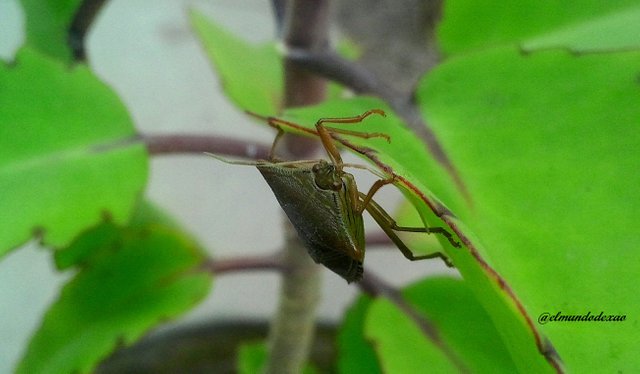 This bedbug measures one and a half centimeters, somewhat large compared to those that feed on blood. They have a defense that is somewhat uncomfortable or annoying to our delicate sense of smell. When disturbed, they release a strong odor, which can become very annoying in enclosed spaces.
Esta chinche mide un centímetro y medio, algo grande en comparación con las que se alimentan de sangre. Estas poseen una defensa algo incomoda o molesta para nuestro delicado olfato. Cuando se les molesta liberan un fuerte olor, el cual puede tornarse muy molesto en espacios cerrados.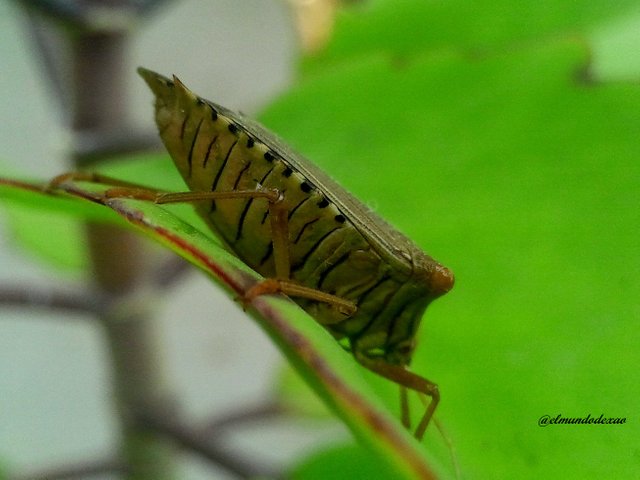 This is already in its adult stage and we can get them both green and brown. The most important thing to know is that these insects sting, although it is very rare, their sting can be compared to that of a wasp. Causing pain and swelling.
Esta ya está en su etapa adulta y las podemos conseguir tanto de color verde como marrones. Lo más importante que debemos saber es que estos insectos pican aunque es muy raro que lo hagan, su picadura puede compararse con la de una avispa. Provocando dolor e hinchazón.

Photo Source: Own photos captured with a Síragon camera.
Modified size: With the Paint Program.
Fuente de Fotos: Propias capturadas con una cámara Síragon.
Modificado el tamaño: Con el Programa Paint.
Thanks for visiting my blog... Ah! Don't forget to vote, reesteemear and comment.
Gracias por visitar mi Blog… ¡AH! No se olvide de votar, reesteemear y comentar.
Translated with: