ShowYourTalent with Steem [Pixel Art] - Contest #1: Promoting Steem with Pixels 👾 | 50 STEEM in Prizes!!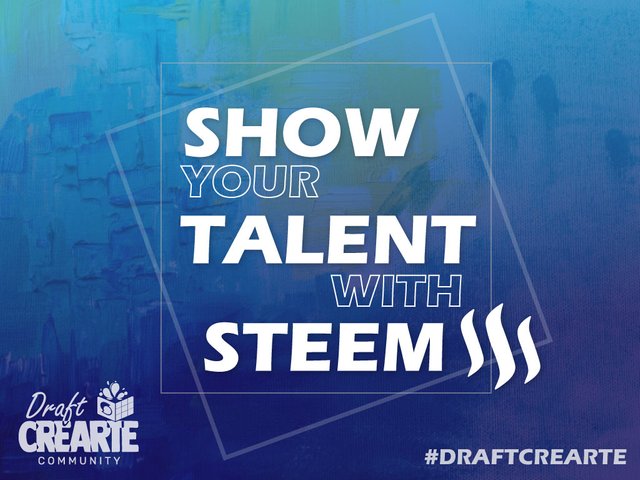 This will be a series of contests where you can show your talent and promote Steem at the same time. The main requirement to participate in this contest will be to establish 100% PowerUp in your participation.
We will use the PixelArt layout type to promote Steem. Let's define this term and look at some examples.
What is a Pixel?
A pixel is the smallest unit of a digital image. An image is made up of thousands or millions of pixels with color variations.
Example: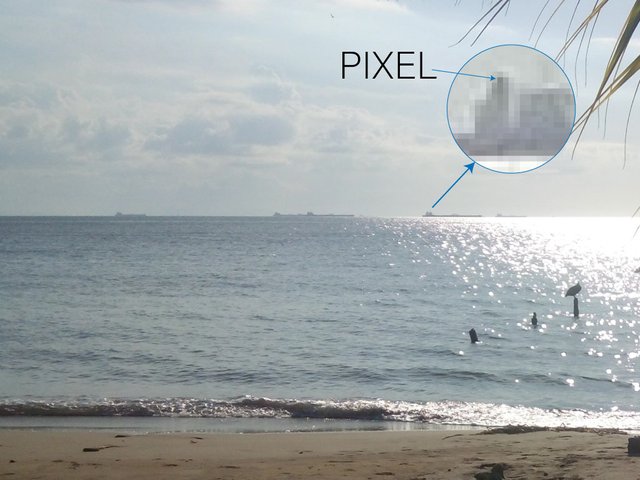 Photo of my authorship
What does Pixel Art mean?
Pixel art is a type of design that is created in computer software where the image is created at the pixel level. Generally used for images from retro 80's games.
Example:
| | |
| --- | --- |
| PixelArt - created in Illustrator Logo Steem | PixelArt - created with pencils and colors. |
Now that we have the clear terms, let's see what this contest consists of.
Contest #1:🎨
Create a art-work representing the Steem promotion using pixel art.
You can create the artwork using colors, markers, needlework, etc. Or if you prefer using computer software.
---
GENERAL RULES📌

Please read the following rules carefully:
Title
The title of the post should be:
ShowYourTalent with Steem - Contest #1: YOUR TITLE. by @YOURUSER
Post structure
| FINAL RESULT | STEP-BY-STEP | RESULT + SELFIE |
| --- | --- | --- |
| The main image of your publication must be the photo of the final result of your work. | At least 5 photos of the process. The photos of the process must have the explanation. | You must write "DraftCrearte" on paper, with your username and date |
If the artwork is digital, take a selfie with your personal computer monitor or screen displaying the design.
Tags
Include the tags:
#showyourtalent1-steem #contest #steem-exclusive #promo-steem #draftcrearte
Share on social media
You need to share the post on social media with the tags:
#steem #promosteem #draftcrearte
Take a screenshot of your promotion on social media and post it in your contest entry to verify your participation.
Give this post a reestemd and invite 3 friends to participate.
Steem
| Includes the Steem Logo | Set your post to 100% PowerUp. |
| --- | --- |
| Source | |
Additional rules:
If your work is handmade, mention the materials you used.
If your work is digital, mention the software you used.
The art must be identified with your username.
Make sure that you post your entry in the DraftCrearte community.
Copy the link of your entry in the comments of this contest.
Only one entry per user.
If you use a reference image please leave the source link.
If any type of plagiarism is discovered, the user will be disqualified.
If you do not comply with any of the rules, you will not enter the list of participants.
Articles in Spanish and English.
Aspects to evaluate:
| Photo Quality | Explanation of Step by Step | Originality | Creativity |
| --- | --- | --- | --- |
---
Prizes
| 1st place🏆 | 2nd place🏅 | 3rd place🏅 |
| --- | --- | --- |
| 15 STEEM | 12 STEEM | 9 STEEM |
| 4th place🏅 | 5th place🏅 | 6th place🏅 |
| 7 STEEM | 5 STEEM | 2 STEEM |
---
We are calling on all Steem blockchain artists and designers to participate!!
This contest ends on Sunday, May 09 at 11:59 pm (Venezuelan time) and the winners will be announced the next day at 1:00 pm.
---
Links to support our DraftCrearte community via SP.
Social Media:
Links:
Pixel - Concept
PixelArt - Concept