Cinderella's Coach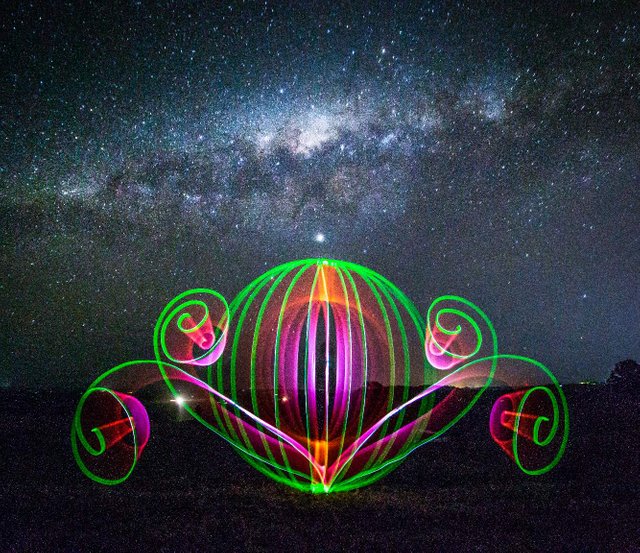 Some light painting I did in a paddock near my house last year.
I chose this spot because it has a good westerly view of the Milky Way.
The tool I used for the orb and spirals was a water blaster connected to a Nitecore P26 torch (see pix of the tool below). I usually use the P26 for high ISO shots because it has a dimmer control so I can dial the brightness down quite low.
To get the spacing right for the spiral arms, I placed some glow in the dark stars on the ground to use as reference points. This made the whole task a lot easier.
This is a single exposure:
10mm, f/4.5
ISO-3200, 53secs
instagram.com/rod.evans.visual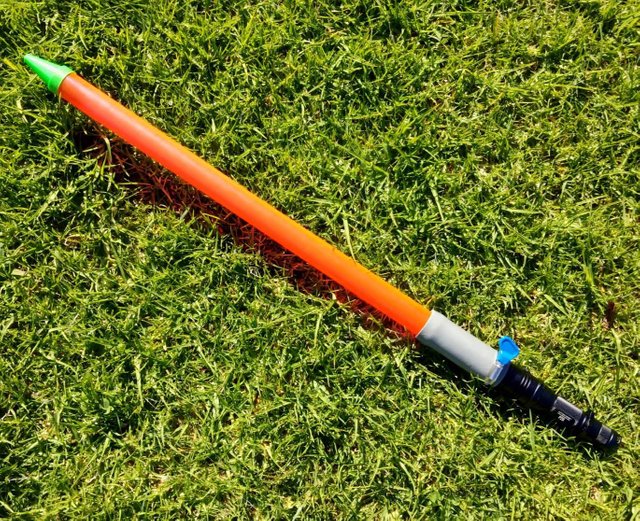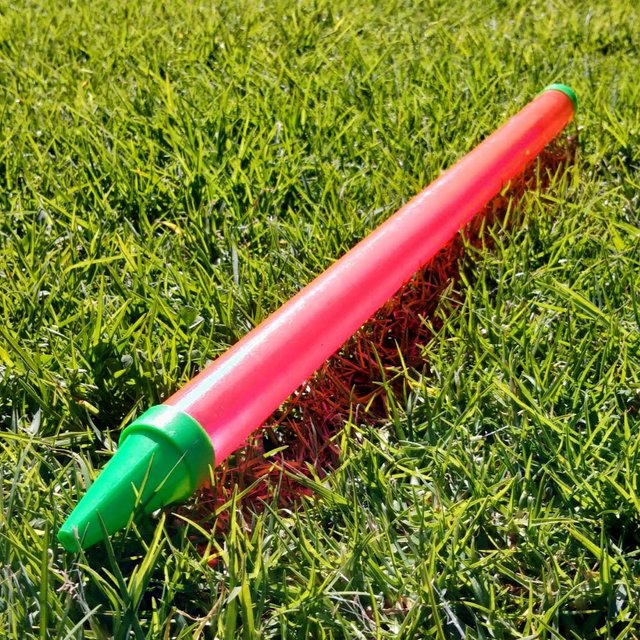 If you would like to see more lightpainting then please give @lightpaintershub a follow

Posted using Partiko Android