Daily telos in now Block Producer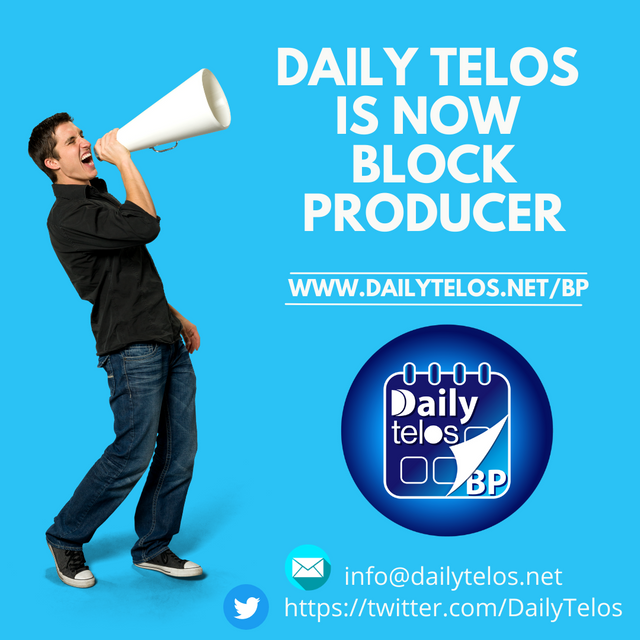 Daily telos Block Producer, is an initiative created by a creative team, which works hard to collaborate in the metaverse of Telos, the future of many countries.
This allows users to vote for producers as we are now; Dailytelosbp, we can validate and generate blocks.
Producing new blocks is a very important job that we are proud of and making known the current state of the entire telos blockchain.
Dailytelosbp, will be in charge of producing blocks, uploading the transaction data to the blockchain after they have been validated, helping with the telos Blockchain network bandwidth, among other things.
This is just the beginning of Daily telos, not only will we be Block Producer, but we have also changed the brand, we will be a public notice board, which is ready. for the least market price.
Website: www.dailytelos.net
Telegram: https://t.me/dailytelos
Twitter: https://twitter.com/DailyTelos