News- Heart Farms, nice virtual game based on Telos & Reflections for Sunday February 28, 2021.
Dear brothers and sisters in Christ
Today the news that our leaders and apostles @darlenys01 and @goldsmith brings us is the next launch of HEART FARMS, an app that is being built on Telos Blockchain, a nice virtual educational game in which creativity will be put to the test.
In the HeartChurch blog, we can review details about it, the positive impact of our community towards the world of Blockchain and its scope. The launch is scheduled for early April 2021.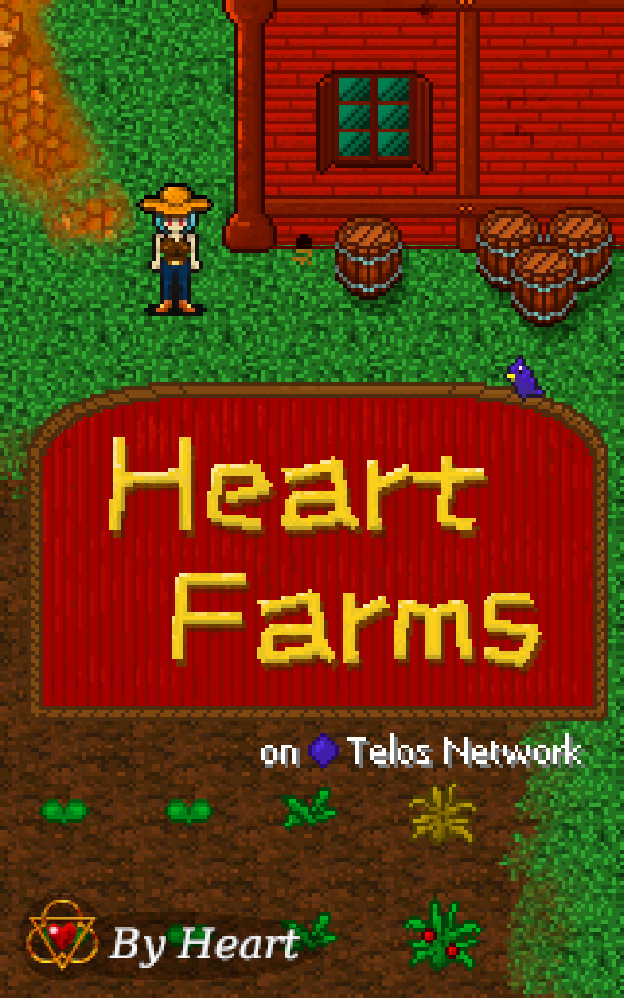 [Heart Farms designed by TLCC Consultants Pte. Ltd]
The HeartChurch Community with its approach aimed at strengthening Christian values and being a beacon of light of the teachings of Jesus on the Blockchain, keeps blessing people who wish to join the world of cryptocurrency technology the possibility of obtaining a TELOS account for free by completing a form available on its official site.
The person after joining, through the informational channels of the community via Telegram, will be able to obtain completely free support to successfully manage their wallet and also be able to receive through their affiliation a building message through the account Telos from the GoldenCenser.
Another initiative carried out by the HeartChurch Community is that each person with a TELOS account can keep their Personal Diary in which they can reflect their daily comments and that these are permanently reflected in the Telos Blockchain.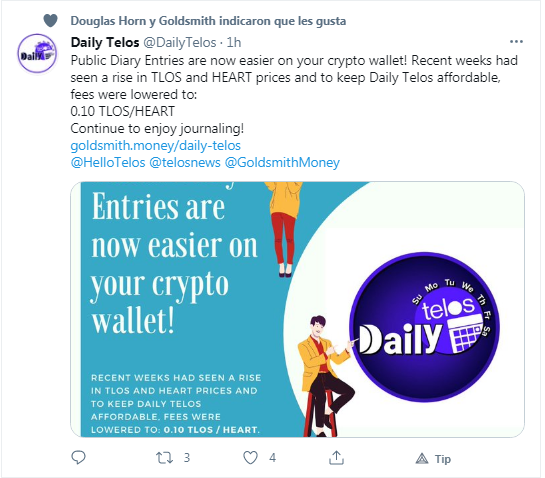 [screenshot from Twitter account @DailyTelos ]
As part of my daily work, here I share my reflections published in my personal diary on Sunday, February 28, 2021 and the MEMO received from the Golden Censer.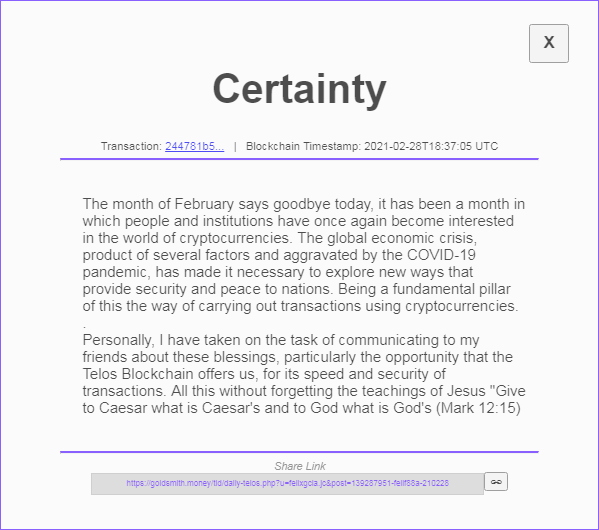 [screenshot by @felixgarciap]
MEMO
Jesus said, "Give back to Caesar what is Caesar's and to God what is God's." [Mark 12:15 NIV]. Rory Mapstone said "take what is Caesar's, tokenise and stabilise it for nationals, on the incorruptable and trustless Telos blockchain."


[screenshot by @felixgarciap]
Amen
Waiting for your comments. I remain from you.
I´m proudly a #HeartChurch member.

[Use of Image authorized by @Heartchurch]
#sbi-skip