Steemit Crypto Academy Contest Season 1 Week 3 - Blockchain through the concepts by @wealthmary
Good day wonderful people on steemit, it's a great privilege for me to partake in this Contest hosted by
@cryptoacademy
. Before I proceed to defining my favorite concept which is the Blockchain Wallet, I will like to define the term Blockchain.
BLOCKCHAIN
Blockchain is a database that is shared among the network of computers. They store information electronically in a digital format and they are very important in crypto currency. Blockchains are used to maintain a secured decentralized transaction records. It helps to secure data and to build trust without the interference of a third party.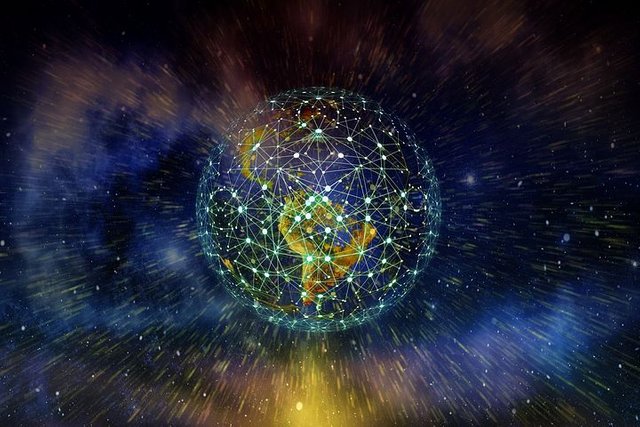 Source
My Favorite Concept or Term related to Blockchain is "Blockchain Wallet"
Blockchain Wallet is actually a crypto currency wallet that enables a user to access different crypto currency like Bitcoin, Tron, Ethereum, Doge etc. This wallet enables easy monetary transactions between it's users, the transactions made with this wallet are secured and cryptographically signed. Blockchain wallets can be accessed through web devices, such as mobile phones, laptops and computers and the privacy and identity is highly secured and maintained. It gives all the necessary features needed for a safe and secured transfers and exchanges. Examples of block chain wallets include; jaxx, Bitcoin paper wallet, blockchain, trustwallet.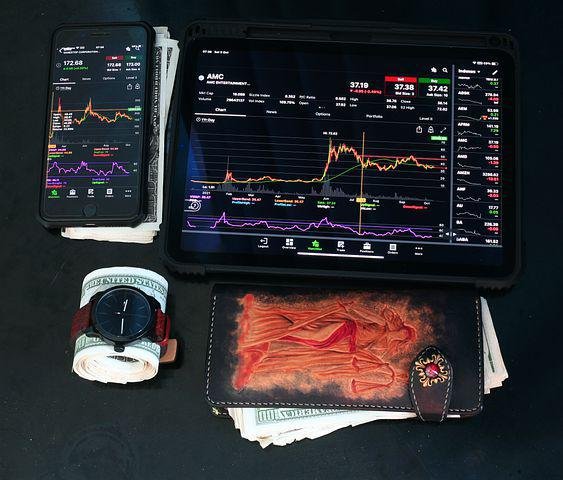 Source
---
How Blockchain Wallet Function
Blockchain wallet is easy to use. It has no limit of use.
They have high authentic security, if the owner of the wallet properly secures his or her wallet.
Transactions can be made from any geographical location, quick and easy.
It has a lower transaction fee unlike the normal traditional banks.
Multiple crypto Currencies can be easily converted and can also be transferred from one user to another without stress.
---
Types of Blockchain Wallet
We have two types of Blockchain wallet, they are;
The Hot wallets
The Cold wallets
HOT WALLETS
The hot wallets are usually online wallets used for quick Crypto currency transactions, they are user friendly. They can be used daily by the user for quick transfers. Examples are; coinbase wallets, trust wallet, blockchain.info. etc.
THE COLD WALLETS
They are offline wallets, in this wallet, transactions are usually signed offline and then later disclosed online. They are not kept in the cloud or internet. They are managed offline for high security purpose. Examples are ledger and trezor.
---
When we use hot wallets, transactions will be faster because the private keys are already stored in the internet. Hot wallets are available online and can be easily accessed 24/7 using Android phones or laptops. On the other hand, Cold wallets store private keys in hardwares that is not connected online. It method of transaction helps to protect the private keys from hackers.
---
Why Blockchain Wallet is Important In Blockchain
Blockchain wallet is very important because it is now the best way monetary transactions can be made, also the blockchain wallet has solved the problem of delay in transactions that the normal traditional banking systems give. In traditional banking system, transactions are usually slow, so the blockchain wallet has solved the issue. Also blockchain wallet helps to keep track of all accounts and balances, and data cannot be jeopardized unlike in the traditional banking system, It reduces and eliminate.
Will The Existence Of Blockchain be Possible Without It?
The existence of Blockchain won't be possible without this Blockchain wallet, because it is one of the most important and sweetest part of blockchain. This is because it makes the blockchain to be able to solve the instant needs of people, without it, there will be no monetary transactions and it's founder won't gain much from it. I think the best way to make impact in the life of people is to solve their problems, the originator of blockchain has been able to solve a part of the problems of nations through the blockchain wallet.
Do You Think It I Possible To Improve The term or Concept, How? Explain
Yes it is possible to improve the term or concept. The Hot wallets which is usually used online for easy and quicker transactions should be improved, it will be very good if it can be impossible for hackers to steal a private key that is stored online. I think people will so much love it if it done this way, because protecting it offline is not highly secured, it can be wiped out of the hardware used to store it, it can be destroyed by fire if stored in paper.
Thanks for reading through my post
I invite my wonderful friend @frafiomatale to participate in this contest.