Steemit Update [ February 28th, 2022 ] - Crypto Academy Season 6 / Trading Contest 2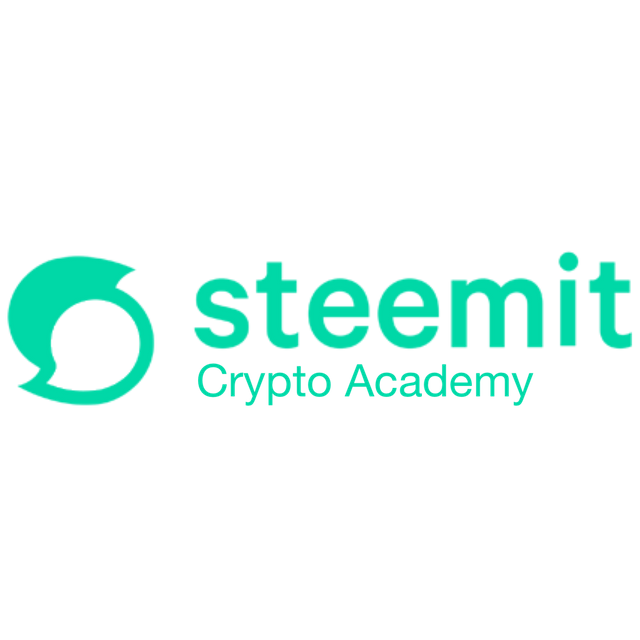 We hope you enjoyed the first Crypto Academy Trading Contest last week.
Now we are back with a second one.
The format is the same, but there will only be four teams this week.
Choose your team and show us your trading skills.
---
---
Season 6 / Trading Contest 2


To take part in the Trading Contest you must join a team led by one of the Crypto Academy Professors.
You can only join one team for each Trading Contest, but you must change teams for each Trading Contest.
For this second Trading Contest these are the teams...
---
—
—
@imagen [ Venezuela ] & @pelon53 [ Venezuela ]


---
---
How to enter the Trading Contest


To take part in the Trading Contest you must start crypto trading.
You can trade any coin or token, with any type of trading such as spot, contract or margin trading.
The coins or tokens you trade should be different to those you traded in the first Trading Contest.
The trades must be real trades not demo trades.
Then during the week, from Monday onwards, you can make posts about your trading transactions.
Each post should include full details about your trades - what you traded, how you traded, where you traded, why you traded and whether you made a profit or loss. Check out the Professors' posts for more information about what should be included in your posts.
You can make up to one post per day about your trading, and no more than five posts during the week. Each post should be about a different trade with a different coin or token.
Make sure you include the appropriate tag to show which Trading Team you are in.
—
On Saturday you must load details of your five best trades into a Google Form set up by each Team Leader. You must also load a video of the five transactions. The language of the exchanges should be English.
The Professors' posts give more details on the requirements for this stage of the Trading Contest.
Note - You must complete this second stage of the contest - the Google Form and the Video - for your trading posts to be eligible for voting rewards from @steemcurator02.
—
To take part in the Trading Contest you will need to have a minimum reputation of 60 and at least 350 Steem Power of your own (not delegated to you).
Please note - the minimum Steem Power requirement will be increasing to 400 SP from next week (Week 5).
Students must also be correctly participating in #club5050, #club75 or #club100.
You must also not be powering down, nor using any vote buying or bid-bot services, nor delegating to any 'investment services' or bid-bots.
---
---
Trading Contest Rewards


Trading posts will be graded by the Professors. Those posts with a grade of at least 5 out of 10 will receive a percentage vote from @steemcurator02 (4 million SP) of 2 x the grade. For example, for a grade of 8 out 10 a post will receive a 16% vote.
Votes will be increased for those correctly participating in #club75 or #club100.
These extra votes will not be given, and a penalty will be applied, if you use the #club75 or #club100 tags incorrectly, so make sure you are familiar with the requirements and check your balances with https://steemworld.org/transfer-search.
Note - If you withdraw STEEM or SBD to trade for this contest, that will mean you have to drop out of #club100. This ensures the Trading Contest is not used as a way to bypass the #club100 no withdrawals condition.
—
Additionally each of the four team leaders will select three of the best trading posts for the week. They will receive an additional 10% vote from @steemcurator01.
These votes will be increased to 25% for the selected three people from the most successful trading team.
The Steemit Team along with the Professors will determine which team was most successful with their trading.
---
---
Trading Contest Guidelines


We are keen to ensure that all contributions to the Steemit Crypto Academy are of as high a standard as possible.
While the Crypto Professors may set specific requirements for the Trading Contest posts we would suggest all students follow these basic guidelines…
Do not tag @steemcurator01 or @steemcurator02.
---
Please make sure you send your trading posts into the Crypto-Academy community…
All posts, and the Google trades report and video, should be submitted no later than 11.59pm UTC, on Saturday, March 5th, 2022.
---
The Crypto Professors will be on the lookout for plagiarism, content farming and other forms of abuse.
Anyone found doing any of these will risk being banned from the Crypto Academy.
---
---
We hope you enjoy these Crypto Academy Trading Contests.
There will be more trading contests as well as standard homework tasks during the rest of Season 6.
There may be tweaks as the weeks progress. Make sure you check @steemitblog regularly for any changes to the rules.
---
There are currently vacancies for two more Professors to join the team.
If anyone is interested please make an application post and post a link in the comments below.
Details of what to include in the post can be found in the last @steemitblog recruitment post before the start of this season.
—
—
Community Curators for March


As the Community Curation accounts were not fully operational with the additional delegations until some days into February, the current Community Curator teams will continue through March.
The application process for Community Curation teams for April will begin early in March so start building your teams now if you would like to apply. Remember higher level #club membership is an important factor in team selection.
—
The communities currently receiving @booming votes will also continue the same in March.
—
Thank you
The Steemit Team