Crypto Academy// Week 3 //Homework Post for [ @sapwood ] ///types of Blockchain wallets, the difference between an exchange wallet and a decentralized crypto wallet, Web 3.0 wallet, etc. by @sammylinks
Hello everyone
I'm very happy to attend this week lecture by @sapwood that center on blockchain wallet and types. I really enjoy the class and ready to attend to this Homework Tasks. They includes:
Have you ever used a Hardware/software wallet? Which one is having a better security advantage?
What are the important points to consider when you deal with an Exchange(centralized) Wallet & Decentralized wallet. How do you secure/restore both types?
Give an example of a Web 3.0 wallet and what are the distinct uses of a web 3.0 wallet? Have you ever used any Web 3.0 crypto Wallet? Examples?
Have you ever used a Hardware/software wallet? Which one is having a better security advantage?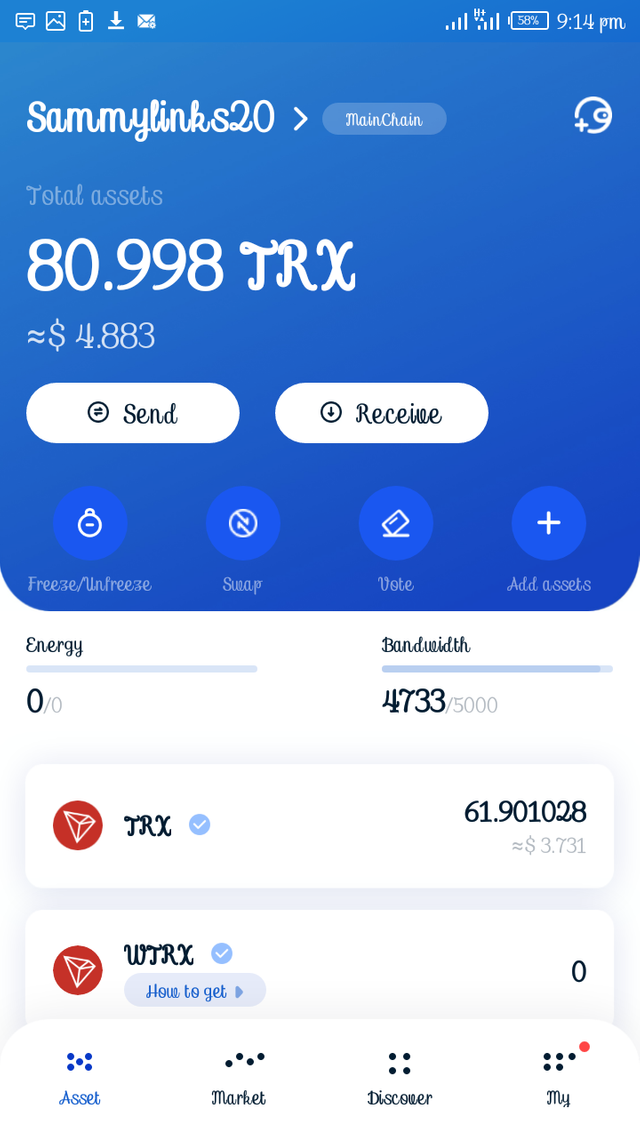 I have not used hardware wallet, this is even my first time to hear about it, but after exclusive research, I now have a better understanding of it and their benefit therein. Its far secure to store cryptocurrency investments than software. It is also known as "cold storage" and it is offline meaning that there's completely no need to worry about cyber attacks. It is also portable and physical devices which can lose or misplaced. And whenever it becomes corrupted, it cannot be restored easily. That's means total loss of one's coins unlike like Ledger Nano S which keeps one's private keys inside the actual device which includes a pin code selection and a 24-word recovery phrase that's needed in case one forget a pin or lose one's device. But, I have used many of Software wallet both that of web wallets like binance and mobile clients especially android applications like Luno, Tronscan etc. Although it "hot wallets" meaning that they could be hacked remotely because of internet access. Its safe, secure and mobile unlike the hardware wallet. The only problem with it, is that I have to keep my keys more secure than anything else and ensure that my system is free from virus and malwares. But from my observation over the years and coupled with my low trading volumes, Software wallet especially that of desktop software crypto wallets could be the best cryptocurrency wallet for me.

What Are The Important Points To Consider When You Deal With An Exchange(Centralized) Wallet & Decentralized Wallet. How Do You Secure/Restore Both Types?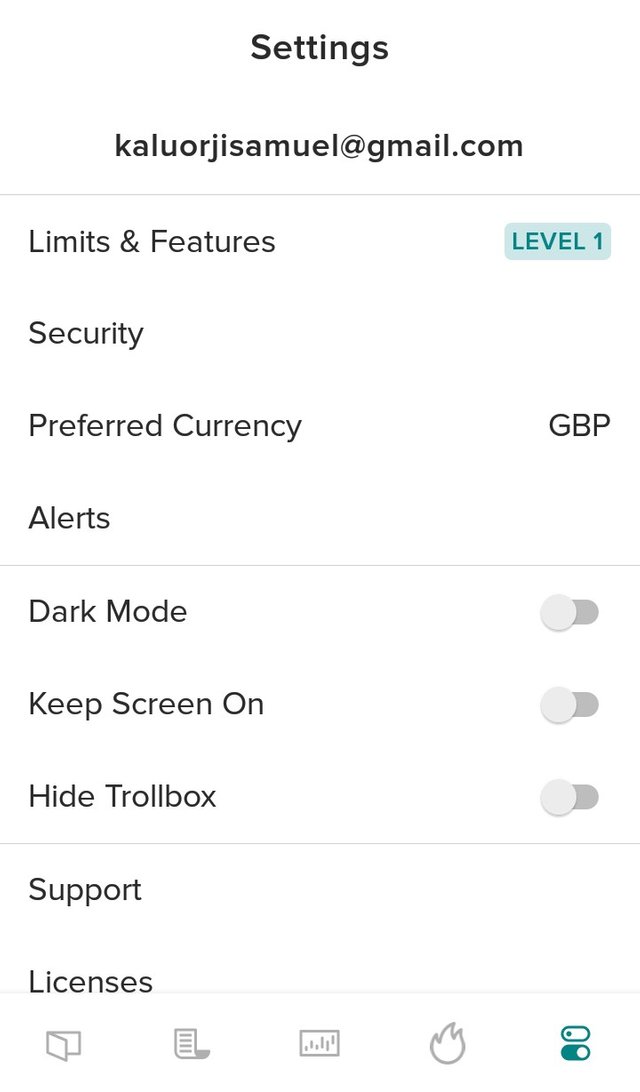 Cryptocurrency exchanges comes in two forms;
Centralized exchange

Decentralized exchange.
Both exchanges, once opened, comes with keys for security. There is a "middleman" that is trusted with the cryptocurrency holdings in centralized exchange while it is purely individuals that control the wallet at Decentralized exchanges. These are other important points to consider while dealing with an exchange;

Whenever one set up your exchange account, there is a need an Email account, a Mobile Number and one also need to set up 2FA for additional security

Any operations within the software such as withdrawal or transfer of coins from an exchange wallet requires that regular to enter the OTP/2FA. So if one have access to one's email account and mobile number with with good standing with the withdrawal/transfer of crypto assets from an Exchange wallet.

There should be private keys that comes with the wallet which should be safe and truly private!

There should 2FA security activates for every exchange and protection of crypto assets in the wallets.

Give An Example Of A Web 3.0 Wallet And What Are The Distinct Uses Of A Web 3.0 Wallet? Have You Ever Used Any Web 3.0 Crypto Wallet? Examples?
There are many Web 3.0 wallet due to evolution of wallet which is dated back to 1990. There have been an improvement in the latest versions like Blockchain wallets which can Interacts with a dApp powered by various Smart-contracts . In 2020, there is the introduction DeFi which have brought fresh impetus to the crypto ecosystem. Also all DeFi apps can be accessed with a web 3.0 wallet.
The most example of web 3.0 wallet is Tron Link- it has both web browser extension and mobile client on Android and IOS. There is an existence of friendly interaction with the dApps like JustLend, JustSwap of Tron Family using TronLink wallet. Just like other web 3.0 wallet is powered by smart contracts.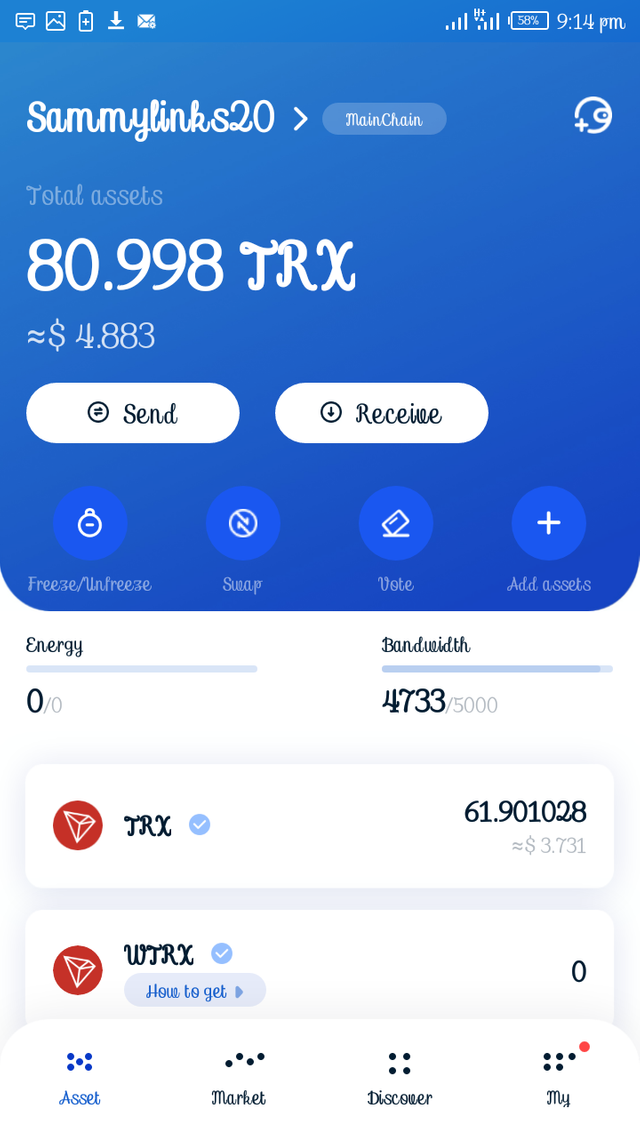 I have been using Tron wallet with the screenshot of it above. I can easy assess all my wallet here because I have imported them. It is highly secure and good in trading.


Thanks to crypto-professor @sapwood and worth to be mention:
@steemcurator01, @steemcurator02 and @steemitblog.



All pictures are copyright-free and their sources stated appropriately. Unless otherwise comes from my screenshots of infinix 4 pro