Steemit Crypto Academy Contest / S3W3 - The Wallets by @phlexygee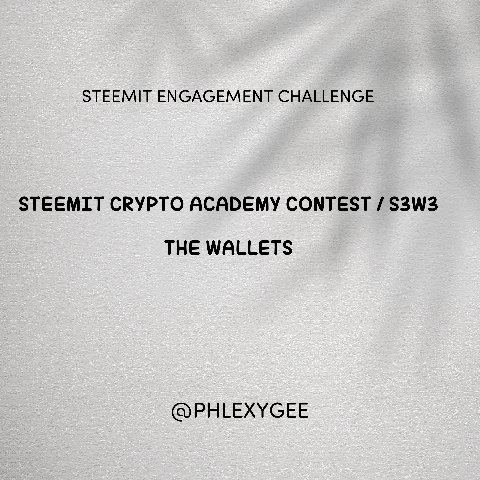 Made with LogoMaker
Hello great minds, this week happens to be the third of the season-3 steemit cryptoacademy engagement challenge, and here comes my presentation on crypto wallets. Enjoy 😉
---
What are wallets? Why do you think wallets are important? Let's talk about it.
---
Wallets are digital crypto platforms or tools that are used to store and manage crypto assets. Notwithstanding the fact that, some wallets offer staking, trading and swapping features.
With wallets, users have the opportunity to ensure the safety of their assets by keeping both public and private keys or either.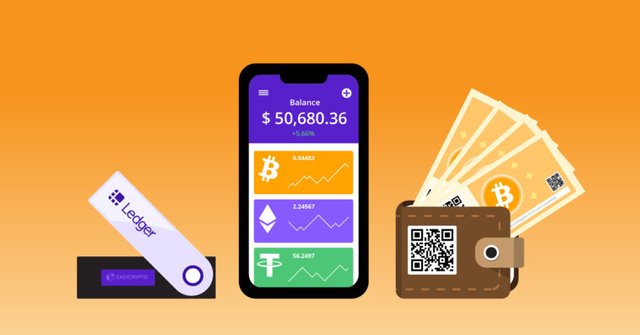 source
Wallets are categorized into custodial and non-custodial wallets, in other words centralized and non-centralized wallets, as well as cold and hot wallets.
With the custodial wallet, a third party takes in possession of the user's private keys, whiles the user possesses only the public keys.
Examples are the wallets of centralized trading platforms such as Binance and Huobi.
Non-custodial wallets, as the name suggests, are digital wallets that allows their users to keep both public and private keys with regards to storing and managing their assets.
With cold wallets, users store their keys offline, either on a paper or hardware, whiles hot wallet has to do with storing keys/assets online.
---
Why do you think wallets are important? Let's talk about it.
---
Of course, wallets are important elements in the crypto world, just like how the traditional wallets are important for keeping relevant things.
I think wallets are important simply because, they enable users to safely keep and manage their crypto assets.
Again, wallets give users control over their funds, and sometimes help gain partial rewards through staking.
There's nothing like having crypto assets without having a wallet, therefore wallets serve a great purpose when it comes to crypto which can't be looked down upon.
---
Which wallets do you own? Why did you choose those wallets? Talk about your experience, show screenshots of your wallets.
---
I personally own two non-custodial crypto wallets, which are ; TronLink pro and Trust wallet.
---
Trust Wallet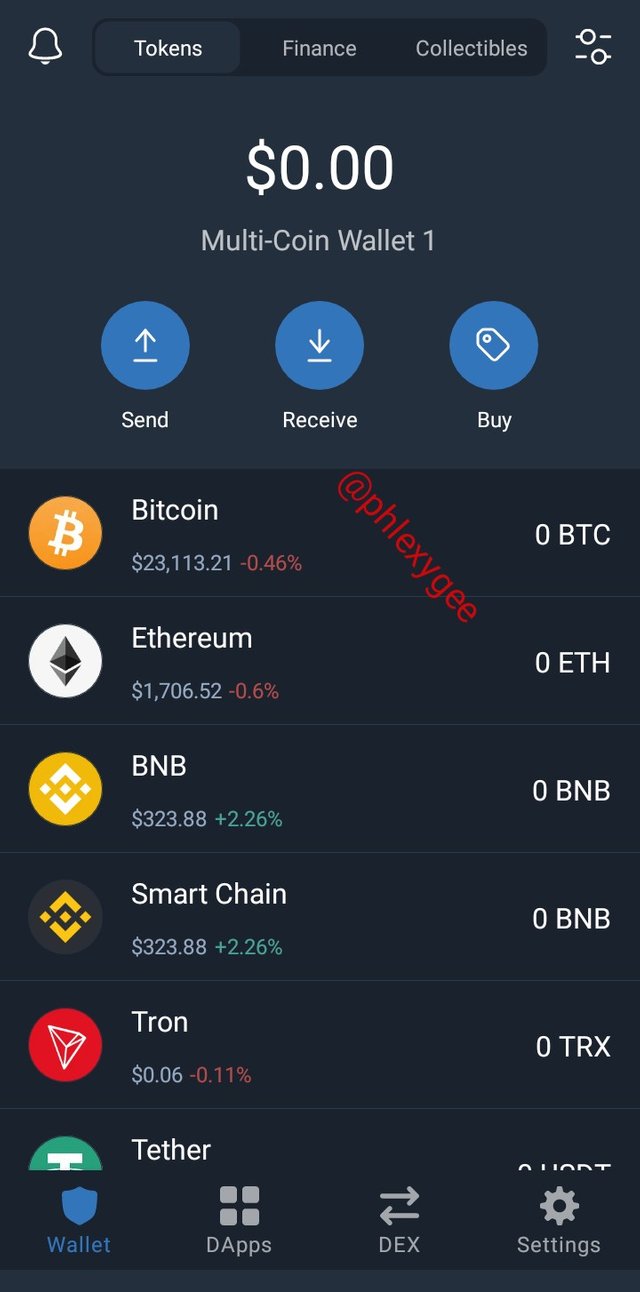 TronLink Wallet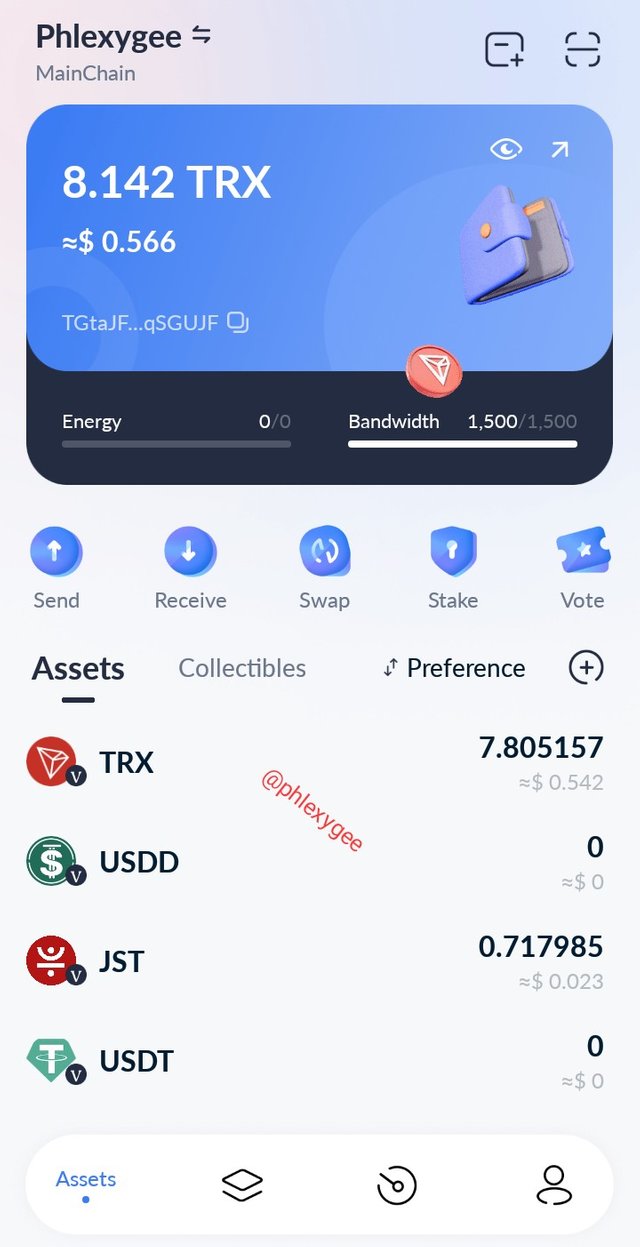 ---
The above screenshots were taken from my TronLink pro and Trust wallet apps.
I chose those wallets because they are hot, non-custodial, user-friendly, and possess features such as dApps, swapping, staking, connecting other wallets and trading.
For TronLink pro, I see no other better wallet for keeping my TRX tokens than it as a steemian. It is user-friendly with beautiful user interface that allows TRX staking for partial rewards as well as swapping. Not forgetting the dApps that offer various services.
Trust Wallet also has some great features as TronLink.
---
Have you suffered any theft in any of your wallets? Tell us about your experience, what do you do to protect your cryptocurrencies?
---
Apparently, I haven't experienced any theft in either my TronLink or Trust wallet.
To protect my cryptocurrencies, I keep them in decentralized wallets, except the ones for daily trading.
I save my private keys in document form, encrypt the documents and store them in cloud such as Google drive.
I encrypt them to keep them safe, just in case someone get a hold of my email or have access to my saved cloud files.
I also store copies of the encrypted documents on my PC as well as on a pendrive.
For the mnemonics, I store them in an encrypted document as well as on a secured sheet of paper. I store the paper from the reach of third parties.
---
Do you prefer hot wallets or cold wallets, give your opinion about.
---
There's no doubt that I prefer hot wallets over cold wallets.
To me, hot wallets are reliable, easily accessible, convenient and user-friendly.
You don't need to be moving with papers and hardwares that might get lost, depreciate or breakdown in the course.
Hot wallets are more reliable as they are less exposed to the reach of third parties.
written private keys on papers might fade or blurred as the paper depreciates, leading to loss of funds.
Cold wallet hardwares can easily be broken down or malfunction, also leading to loss of funds.

Conclusion
---
Wallets are relevant and crucial when it comes to managing our crypto assets. But we should try our best to find the ones that best suit us.
For me, I prefer hot non-custodial crypto wallets over cold wallets, and I have given my reasons for that, although I sometimes make use of the cold wallets.